Join Our Team
Take your career to the next level and work with the best in the Collision Industry at a company that values your skills and expertise, Schaefer Autobody Centers.
$100K+
Earning Potential in Experienced Roles
Day 1
Healthcare Benefits & Day 1 PTO Accrual
$0
Health Plan; $0 Co-pays & $0 Deductible
5%
401(k) with Company Match, Up To
Paid
On-the-Job Training with a Mentor
One of "America's Top 50 Health Plans" –Health Rosetta Institute, 2023
Schaefer Autobody Centers has been recognized by the Health Rosetta Institute for providing its employees one of "America's Top 50 Health Plans." The award will be presented to Schaefer Autobody Centers at The Rosie Awards banquet on Tuesday, August 8, 2023, on Chicago's Navy Pier.
Learn more.
In 2022, Schaefer Autobody Centers was named a "Health Plan Hero" by Patients Rising in Washington D.C.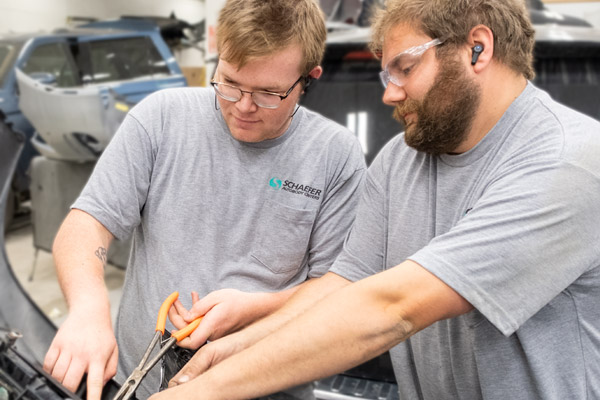 "Now that I have had many different job titles and positions within the company, I feel very confident in anything I do. I attribute all that to knowing and being a part of something great, the Schaefer family!"
"I started at Schaefer a little bit over 22 years ago. I have made a career out of my current position. I enjoy the family oriented atmosphere and the relationships I have made with our vendors."
"I work here for the people and what the company stands for.  I feel the company holds its people to the core of values of honesty and integrity. I enjoy working with my team, they are dedicated, hardworking individuals."
"I joined the Schaefer family 7 years ago when I moved from California to Illinois. I began my journey at the O'Fallon, IL, location and have grown so much in my career thanks to the opportunities Schaefer Autobody has provided me with."
"There is so much opportunity for growth. If you kind of know what you want to do in life, Schaefer does everything in their power to let you do it. They make you feel important."
"Schaefer Autobody is a great company to work for. They do things the right way."
Employment Opportunities
The Schaefer Team is always looking for people to help us deliver the highest quality repairs with a commitment to total customer satisfaction.
Technician
Auto Body Repair Technician
---
Auto Body Refinish Technician
---
Glass Technician
Service
Detailer/Porter
---
Mechanic
---
Parts Coordinator
---
Service Writer
Administrative
Front Desk Receptionist
---
General Manager
---
Marketing Representative
$1
Generic Prescription Medications
No Cost
Life Insurance Policy Coverage
Paid
Seven Paid Holidays Each Year
$250
Gym Membership Reimbursement
50+
Recycled Rides Gifted to Veterans
Since 1985, Schaefer Autobody Centers has set the standard for collision repair. Hiring the best people is a reason for our continued success. All of our team members enjoy great benefits, including:
Our Employees Make the Difference at Schaefer Autobody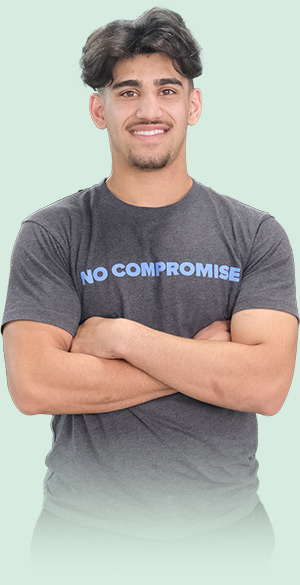 "I love working at Schaefer Autobody. The culture of the shop and entire company is very respectful, enjoyable and informative. I have learned so much about the collision industry, which changes rapidly, which keeps me challenged in my position."
"I like being able to teach apprentices and help them grow. Schaefer Autobody is a great company to work for. They give us a lot of opportunities with many ways to move up."
"I was employed at Sunset Ford and when they closed their body shop Schaefer hired me to stay at Sunset as a service writer. This has been such an amazing opportunity for me. From the start, everyone was helpful, friendly and welcoming. I love working for Schaefer."
"I wish I would've found Schaefer Autobody Centers sooner. It's the place that I've always wanted to work."
"Schaefer has the best benefits in our market, we are very competitive. For anyone entering the industry we have the best apprentice program as well. I enjoy mentoring and it is a rewarding opportunity. When I see a finished job and their excitement it brings me joy and excitement as well."
Application Form
Don't see an open position that suits you? We're always looking for qualified candidates.
You can use this form to submit a general application.