About Schaefer Autobody Centers
Our Collision Repair Process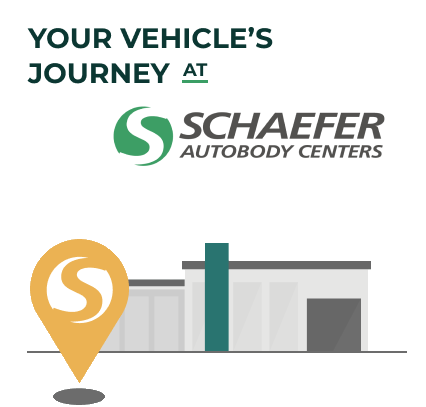 1
First, you'll talk with one of our helpful repair experts.
2
Next, we'll obtain all insurance approvals and set up your rental.
3
Then you'll drop off your vehicle for repairs. We'll keep you updated on the status of your repair.
4
After that, we'll perform OEM certified and guaranteed repairs.
5
Next, your
car is painted.
6
Then we'll reassemble and calibrate your car's advanced safety features.
7
Once we've finished up, your car will be hand washed and approved for pick up.

At Schaefer Autobody Centers, we perform quick and correct autobody repairs.

Expediting autobody repairs does not mean sacrificing quality of work. Our damage appraisers and repair technicians do the job right the first time. Though our technology and techniques have improved over time, our signature process utilized for over 30 years delivers positive results for our customers.

#