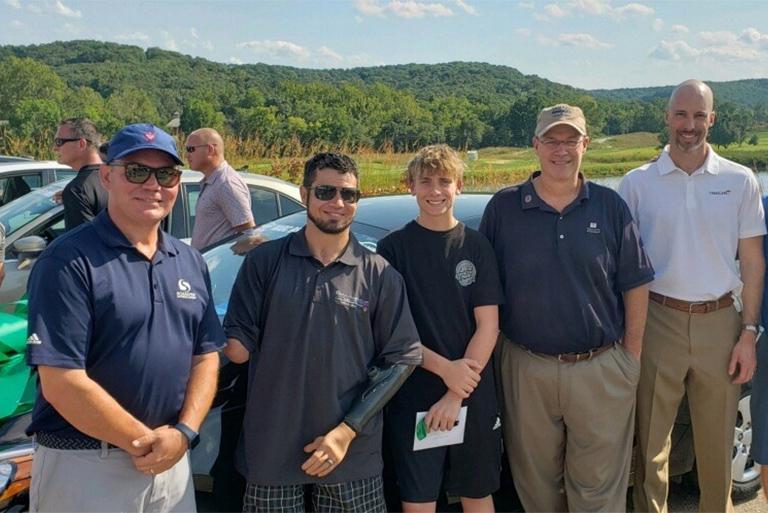 Recycled Rides at Pars for Cars Golf Fundraiser
Following the Pars for Cars golf tournament, NABC® and its partners, including Schaefer Autobody, will host a NABC Recycled Rides® event, presenting vehicles to deserving local families in need.
The Schaefer family has always valued the people in the communities we serve and enjoy giving back to the people who have aided in the success of our local, family-owned business. One of the ways we give back is by donating vehicles to Veteran Heroes who are in need of reliable transportation.
As you can imagine, the hardest part is selecting someone from our long list of amazing candidates. We work with our business partners to get a damaged vehicle donated and then receive parts and materials donations from our generous vendors that allow our technicians to repair the vehicle and get it road-ready for the recipient.
NABC Recycled Rides® is a unique program in which businesses representing all facets of the collision repair industry team up to repair and donate vehicles to individuals and families in need of reliable transportation. Since the inception of the NABC Recycled Rides® program in 2007, members of the National Auto Body Council have donated nearly 3,000 vehicles valued at more than $42 million.
Schaefer Autobody donates multiple vehicles to this cause annually and we are grateful for the participation from everyone who helps make it possible.