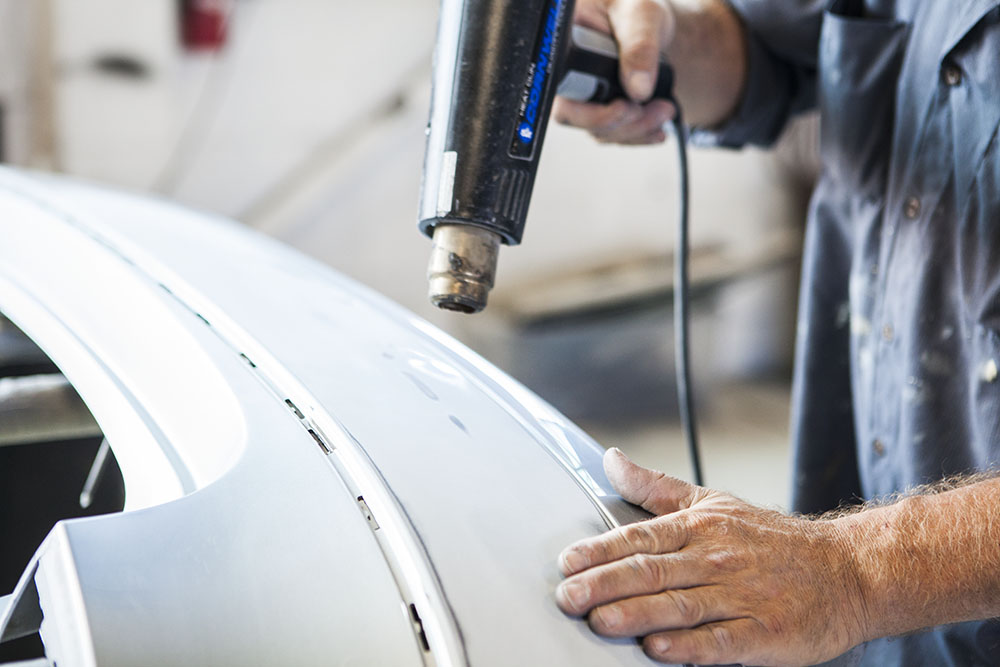 The benefits of choosing a certified auto body shop don't just extend to the driver. They also directly benefit the insurance companies representing drivers across the country. When auto body shops obtain relevant certifications they are more prepared to properly care for a wider variety of vehicles made from multiple body materials. This means higher quality repairs that help the vehicle retain its value, and decreased risk of further repairs in the future. That's a win-win for the wallet of both driver and insurer.
There are a few key certifications to look for when choosing an auto body shop to recommend to your customers. To help you narrow it down, we've listed a few of the certifications we swear by and some information about why these are ultimately so important.
I-CAR Certification
The I-CAR certification is the industry standard for auto body repair. The Inter-Industry Conference on Auto Collision Repair (I-CAR) offers continuing training programs for auto body technicians, auto body shop owners, and car manufacturers to further their education in current techniques, technologies, and every possible aspect of the auto body repair industry. This helps to align all of these groups so that they can seamlessly provide great service to their customers as industry leaders. When considering an auto body shop for your repairs, a great place to start is looking for the I-CAR certification.
OEM Certification
When a car manufacturer puts time and effort into innovating their vehicles, this often comes with a lot of new technology and materials to consider. OEM certifications come directly from the manufacturers of specific car models to provide auto body repair technicians the information and tools necessary to work on their designs. This can be as complex as requiring in on-site training with the manufacturer, specialized tooling, and continuing re-certifications. As an example, the team at Schaefer Autobody in Maplewood, MO are OEM certified to work on BMW vehicles. What you get for the extra effort required to obtain these certifications is a team of auto body repair technicians armed with the skills they need to do high-quality auto body repairs specific to the vehicles themselves.
Aluminum Certification
Some newer vehicles are being made with a wider variety of materials and one of those we continue to see more and more of is aluminum. Although this material may be becoming more common, that doesn't necessarily mean it's without specific challenges. Working with aluminum requires a specific skillset and supporting information to provide the proper repairs, right down to specific aluminum welding techniques and steps to take to avoid corrosion. This is a great certification for auto body shops to hold now as these aluminum body vehicles become more and more commonplace.
Schaefer Autobody strives to be a leader in the industry for quality of service and repairs. In our pursuit of that goal, we take continuing education and certification training seriously, requiring our technicians to continually build upon their training and strive for better every day. It's at the heart of everything that makes us Schaefer Autobody.
Get started on your repair by scheduling an estimate today.