Subaru's are some of the most beloved vehicles on the road. That is why when you experience an accident or require auto body repair work, you need to work with a Subaru Certified collision repair center.
Schaefer Autobody Centers is the number one rated Subaru certified collision repair shop in Ellisville, providing our customers with honest and expert-quality work.
As the leading Subaru certified auto body repair shop in Ellisville, our technicians have gone through the extensive training required to complete Subaru certified collision repairs.
Our local family-owned Subaru certified collision repair shop has the approved tools and equipment required by Subaru to restore your vehicle to the original factory safety and performance specifications.
Our Subaru certification also gives us access to genuine OEM replacement collision parts, guaranteeing a proper fit and returning your car to like-new condition. In addition, our I-CAR certified techs are trained to recalibrate Subaru eyesight and driver-assist technology upholding all industry-leading safety standards.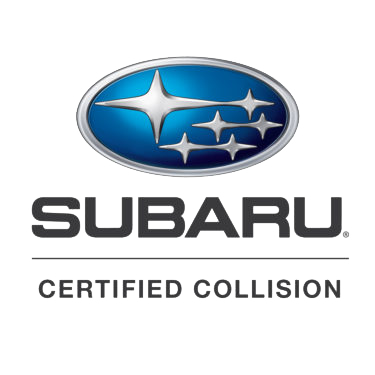 Why Choose a Subaru Certified Collision Repair Shop?
As the top-rated Subaru certified auto body shop in the area, we have prioritized going the extra mile for our customers. A Subaru certification ensures that your repairs will be completed to factory specifications for safety and performance, giving you 100% complete satisfaction.
Not every collision repair shop can be Subaru certified. Using a non-certified collision center may lead to low-quality repairs by using replica parts. In addition, a minimal number of select body shops can get the exclusive training required to meet the high standards set by Subaru's certification requirements.
---
Subaru Certified Auto Body Repair Includes:
• Genuine Subaru parts
• Original fit and appearance
• Safety tested
• Built to last
• I-CAR certified
• Lifetime warranty on all repairs
• State-of-the-art facility and equipment
• Maintain original Subaru factory warranty
For over 40 years, we have provided our customers with industry-leading certified auto body repairs on everything from major collisions to minor fender benders and cosmetic work. So once your Subaru leaves our shop, you can rest assured that it will be returned as if you just drove it off the lot, meeting all safety and performance standards.
Give us a call today or visit our Subaru-certified collision repair shop in Ellisville for an estimate!