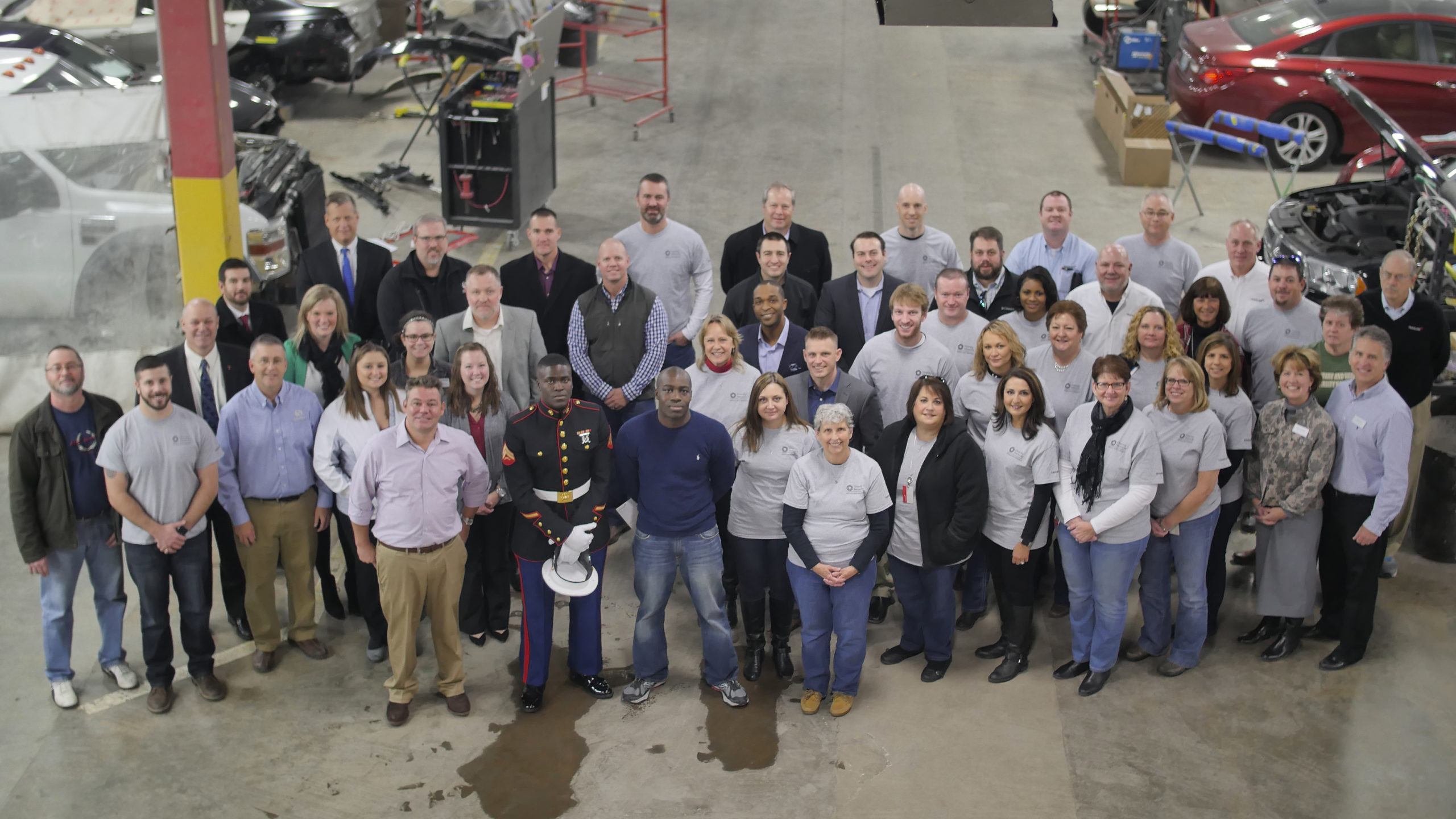 Building on our Travelers company's tradition of giving back to the communities where we do business, Claims recently partnered with auto body shops in Tennessee and Missouri to restore two salvage vehicles and donate them to local families in need of transportation.
Both donations were made through Recycled Rides, a program in which insurance companies collaborate with auto repair centers and charitable organizations to refurbish damaged automobiles and donate them to families that lack reliable transportation. Travelers took possession of both vehicles after they were declared total losses, and our Claim Auto Product team then coordinated the repairs and donations with representatives in our Nashville and Upper Midwest Claim Centers.
The first vehicle was restored at Courtesy Body Works, a repair shop in Knoxville. The shop worked with various vendors to supply the necessary parts and donated its labor to repair the vehicle. Once restored, the car was presented to Arlayna Wooten, a single mother at the Knox Area Rescue Ministries, a residential shelter for homeless individuals. Wooten, who recently began a new job, said the vehicle will be essential in enabling her to get to work every day.
The second car was repaired at Schaefer Autobody Center, a Travelers ConciergeCLAIM® shop in St. Louis, which volunteered to perform the body work and paint the vehicle. The car was presented to Joel Bullard, a U.S. Marine Corps reservist and father of three. Bullard said he was very surprised and appreciative when he learned that he had been selected to receive the vehicle, noting the sedan will allow him to safely transport his children.
Over the years, Travelers has donated numerous reconditioned cars to families in need of transportation and several inoperative vehicles to educational institutions for use in training exercises. These donations are made annually through Recycled Rides, which has provided more than 1,000 vehicles to recipients across the U.S. since the program's inception in 2007.