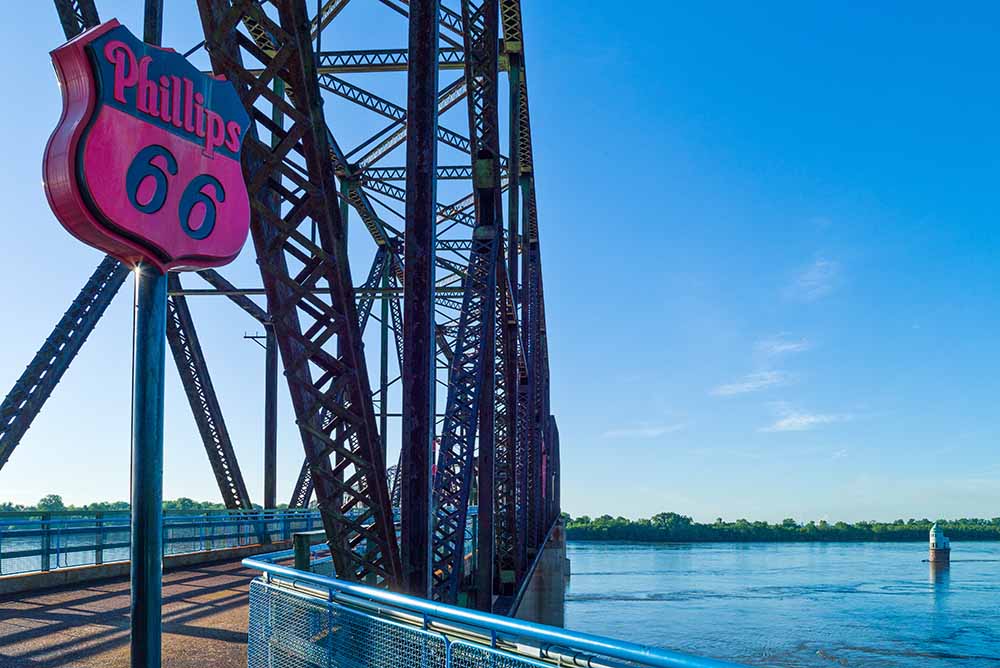 Schaefer Autobody loves St. Louis. Lucky for us, there's a lot to love as a car owner in this beautiful city. No matter what time of year there are guaranteed to be a few fun activities worth hopping in the car for. We wanted to let you in on some of our favorites.
Route 66
How does the line go? "Get your kicks on Route 66?" This famous stretch of highway passes through St. Louis as it connects Chicago to Los Angeles. Route 66 is comprised of several pre-existing roads that combine to form "the main street of America." Some of you may not know you're driving Route 66 in your everyday commute as you travel Highway 44. We suggest you take it one step further and explore more of this notorious scenic highway. When the warm weather rolls around hop in the car, roll the windows down, turn up the stereo and take a little Route 66 road trip. You can thank us later.
Bonus Tip: The Missouri History Museum is currently running a Route 66: Main Street Through St. Louis exhibit that closes on July 16th. It's a great experience for any St. Louisan, car owner or not.
Skyview Drive In
Is it warm yet? Good, because we've got places to go and movies to see. Nothing beats a classic drive in movie theatre, and if that's an experience you haven't been able to enjoy yet you're in luck. Just outside of St. Louis on the other side of the river, Belleville, Illinois is home to Skyview Drive In. Not only do you get a nice little drive on your way there, but you'll also get to put the top down and enjoy a movie the old fashioned way.
Ted Drewes
Now this one is a true St. Louis classic. And while just showing up in any old vehicle won't get you free frozen custard at Ted Drewes, a particular kind of vehicle will. Something many St. Louis residents might not be aware of is that if you find yourself part of a wedding party that happens to roll up to Ted Drewes in your limo or party bus of choice, you'll score free frozen custard for everyone in the wedding party. Pretty sweet deal if you ask us.
Winter Wonderland in Tilles Park
Just because it's winter, doesn't mean there are not some very St. Louis things to go outside for. One of St. Louis' best is Winter Wonderland in Tilles Park. From around Thanksgiving through New Years the St. Louis County Parks and Recreation team transforms Tilles Park into a true Winter Wonderland, with twinkling lights and Christmas displays to warm your heart. Load up the family or grab your sweetheart for a slow, meandering drive to get in the holiday spirit. May we also suggest picking up some Ted Drewes on the way.
Cruisin' Lindbergh
We've all done it. It's a rite of passage in your teenage years that once you get that sweet hand-me-down ride from your parents you have to get that baby all shined up and take your friends for a cruise down one of St. Louis' best known streets, Lindbergh Boulevard. This one doesn't have to stay in your past though. There's no age limit on a good Lindbergh Cruise. We'll see you on Saturday night, St. Louis.