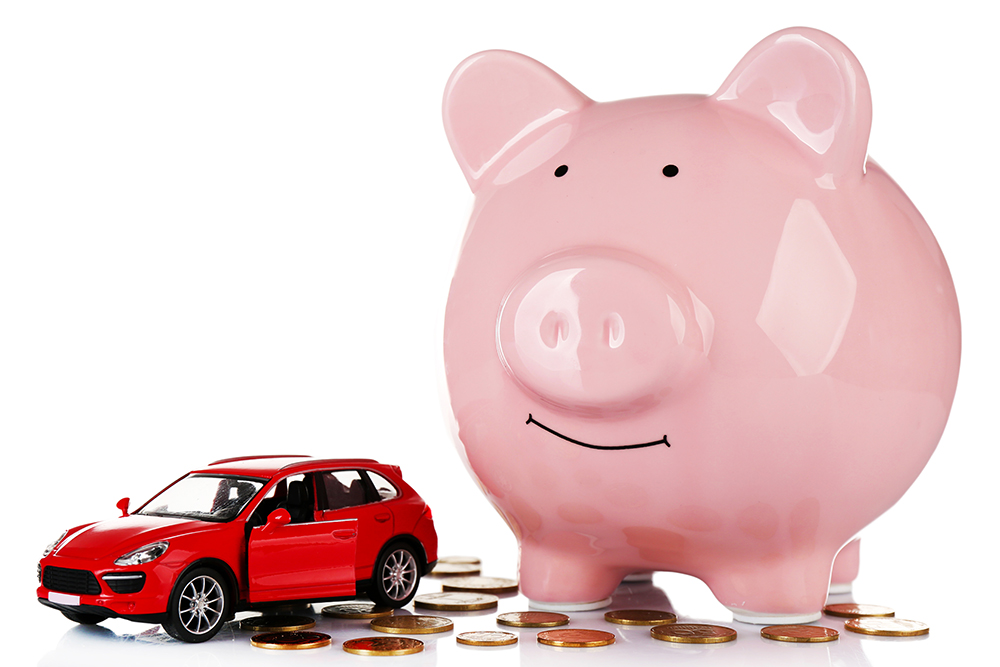 Auto body repairs are expensive and if you've been in an accident we don't blame you for wanting to save some money when it comes to your car's auto body repairs.  Saving a couple hundred dollars could mean a lot to someone's monthly budget.
As far as saving money on your auto body repair goes, there are a few really easy steps you can take to be sure you're getting the best return on your investment and to help keep your costs down. Luckily, they don't require too much extra effort on your part for the value they provide.
#1. Find a Good St. Louis Auto Body Repair Shop
This goes without saying, but finding a good repair shop makes all of the difference when it comes to the quality and cost of your car's repairs. There's not one hard and fast rule on determining whether an auto body shop is a good one. We recommend looking for shops that have the proper certifications like the I-CAR certification. You should also see what other people are saying about them. How are their online reviews? Do people seem happy with the level of service they received and the quality of the repairs in the long term? Finding a shop that guarantees their repairs saves you money in knowing that should something go wrong with the repair, it won't cost you anything to make it right. That's something that can't be said for every auto body shop, but something we can say about ourselves at Schaefer.
#2. Educate Yourself
Do some research online about your car and the average cost of some common auto body repairs. This will help prepare you to evaluate your estimate. An authorized dealer for your model of car would be someone who is able to give you a good idea of the cost of parts for your car and what a reasonable amount for labor costs might be so that you know roughly what to expect. As always, those numbers won't be exact but it should help you to be informed enough to recognize if a potential auto body shop is trying to mislead you. 
#3. Choose A Guarantee
A way to protect your wallet and potentially save you money down the road, is to choose to work with an auto body shop that guarantees their work. Providing a guarantee on repairs demonstrates that a shop is confident in the work they do, and wants to provide their customers with the best quality and service. This will help you rest easy knowing that should something go wrong with your repair, you will be able to get it taken care of at no extra cost to you. This is not only a great investment for you, but also a sign of a great auto body shop.
#4. Don't Wait On That Minor Fix
While you may have some scratches or dents that seem small and you'd rather put the cost off for another day, that could actually cost you more money in the long run. Deep scratches and dents left unfixed can become more serious repairs as these areas can rust down to the metal causing it to deteriorate. Once auto body parts have been weakened you may be forced to replace the entire part as opposed to a simple repair. 
There are some dents that require replacing entire sections of your car's body. Sadly, there's no way around that and those fixes tend to be more expensive. But sometimes a dent can be worked out through the process of paintless dent removal. Paintless dent removal can be a less expensive option, so be sure to ask your auto body shop if they think it would work for your car.
These simple steps that don't take much extra time or effort can save you big in the long run. However, while these practices can save you money, there are some things that will do the opposite so be careful. We'll leave you with some common mistakes that actually cost you money.
Do-It-Yourself – While some things are small enough to handle on your own, it's best to leave the big stuff to the professionals.
Choosing A Less Reputable Body Shop – You went with the people who said they'd do it for cheap, now it's falling apart and they didn't guarantee the work. Any money you might have saved on the initial repair is gone, and possibly even more than that.
Schedule a repair or estimate with Schaefer Autobody today.