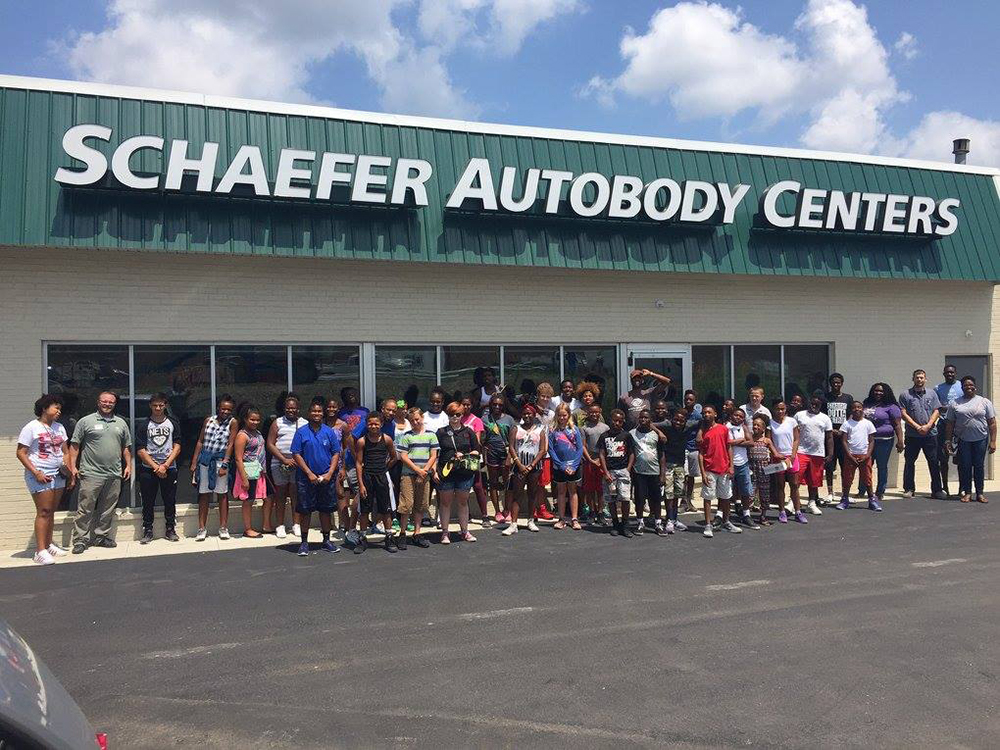 Schaefer Autobody believes that we have a responsibility to give back to the community we serve. The residents of St. Louis and Columbia are more than just our customers; they're our neighbors, our friends, and our family. We're invested in our community, and that investment means the giving of our time and resources to causes that we feel strongly about.
Here are a few of our favorites that we've had the pleasure of partnering with recently!
MADD (Mothers Against Drunk Driving)
Sadly in our line of work we see our fair share of vehicle damage from accidents that may involve drunk driving. But the worst damage of all from drunk driving is the affect it has on the lives of innocent drivers. That's why we are happy to support causes like MADD who actively work towards raising awareness about the effects of drunk driving. We recently participated in a "Christmas In July" bowl-a-thon at Tropicana Lanes in Clayton with several members of the Schaefer Autobody team volunteering their time for the event.
KidSmart is a St. Louis area nonprofit that supports children by providing free school supplies to those in need. With over 90,000 young students in St. Louis whose families don't have the ability to afford basic school supplies, KidSmart gives them a chance to be successful. KidSmart has given more than $27 million worth of school supplies to area children since 2002. Schaefer has partnered with KidSmart to accept donations at any of our locations.
The Boys and Girls Club gives young people the chance to reach their full potential as productive, caring, responsible citizens by providing valuable activities and a support system to the kids that need it most. Schaefer is proud to partner with the Boys and Girls Club to create opportunities for them to learn a little more about what we do and have a chance to interact with our team of auto industry professionals. We recently had the kids from Boys and Girls Club Columbia stop by our shop for a lunch and little tutorial on car care and car safety.
If you'd like to learn a little bit more about ways you can get involved with some of the awesome nonprofits Schaefer Autobody is working with, check out our Facebook page.