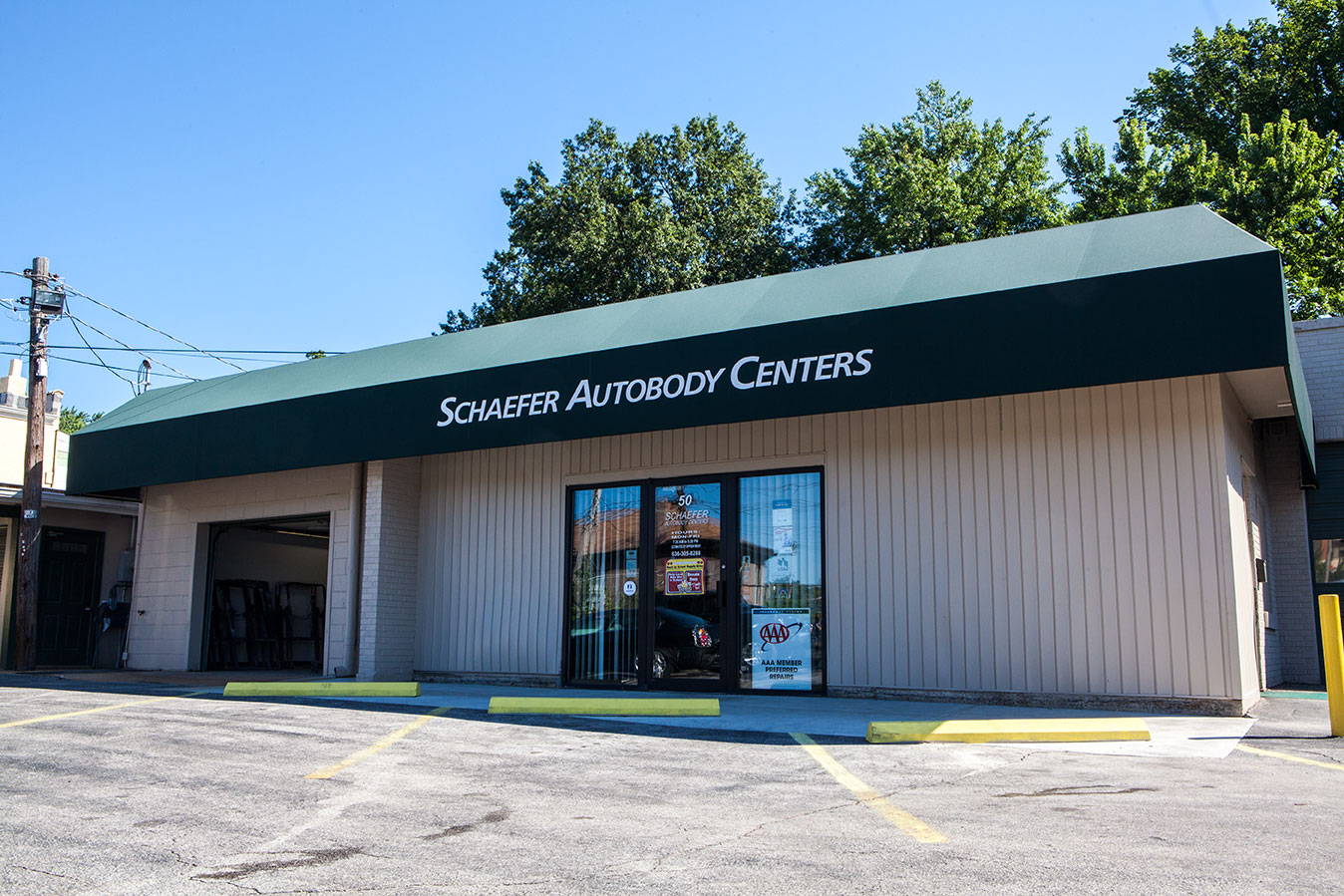 The Webster Groves location is where it all started for Schaefer Autobody Centers. The passion that founded the location lives on through the shop's staff members, some of whom have been at the location for two or three decades. This experience and dedication is responsible for many of the shop's successes, despite the challenges the location faces.
The biggest of these challenge is space. The shop is roughly 6,000 square feet, and things can become taxing for the shop when demand for service exceeds the space available. However, because of this space constraint, the Webster Groves team has developed a system to maximize the shop's efficiency, including pre-ordering parts for incoming repairs and making sure they're able to begin painting 24-48 hours after the vehicle arrives. The administrative staff hands off repairs to the technicians as quickly as possible, and technicians are mindful of their space and have extensive experience optimizing their time.
Body technicians at the Webster Groves location work in pairs. Each team works with one technician performing heavy repairs and/or structural repairs while the other technician focuses on disassembly, lighter repairs and builds. Technicians alternate tasks to prevent burnout and keep up with repair procedures. Estimators, technicians and the parts coordinator work together to ensure estimates are accurate and parts are accessible. Working with a single booth, the shop's paint team is still able to continuously produce 40-50 hours of work per day without compromising the quality of the job. The shop as a whole aims to achieve 400+ hour weeks, and more often than not, they're successful. That's an impressive number for a shop with such a small footprint.
At Webster Groves, technicians and administrative staff are constantly strengthening the ways in which they work together. There are always challenges, but the shop's team rises above them to produce exceptional results. Without their teamwork, passion and dedication, none of what makes Webster Groves (and Schaefer Autobody) a success would be possible.
Ready to experience the efficiency and expertise of our Webster Groves location? Schedule an appointment to get started.