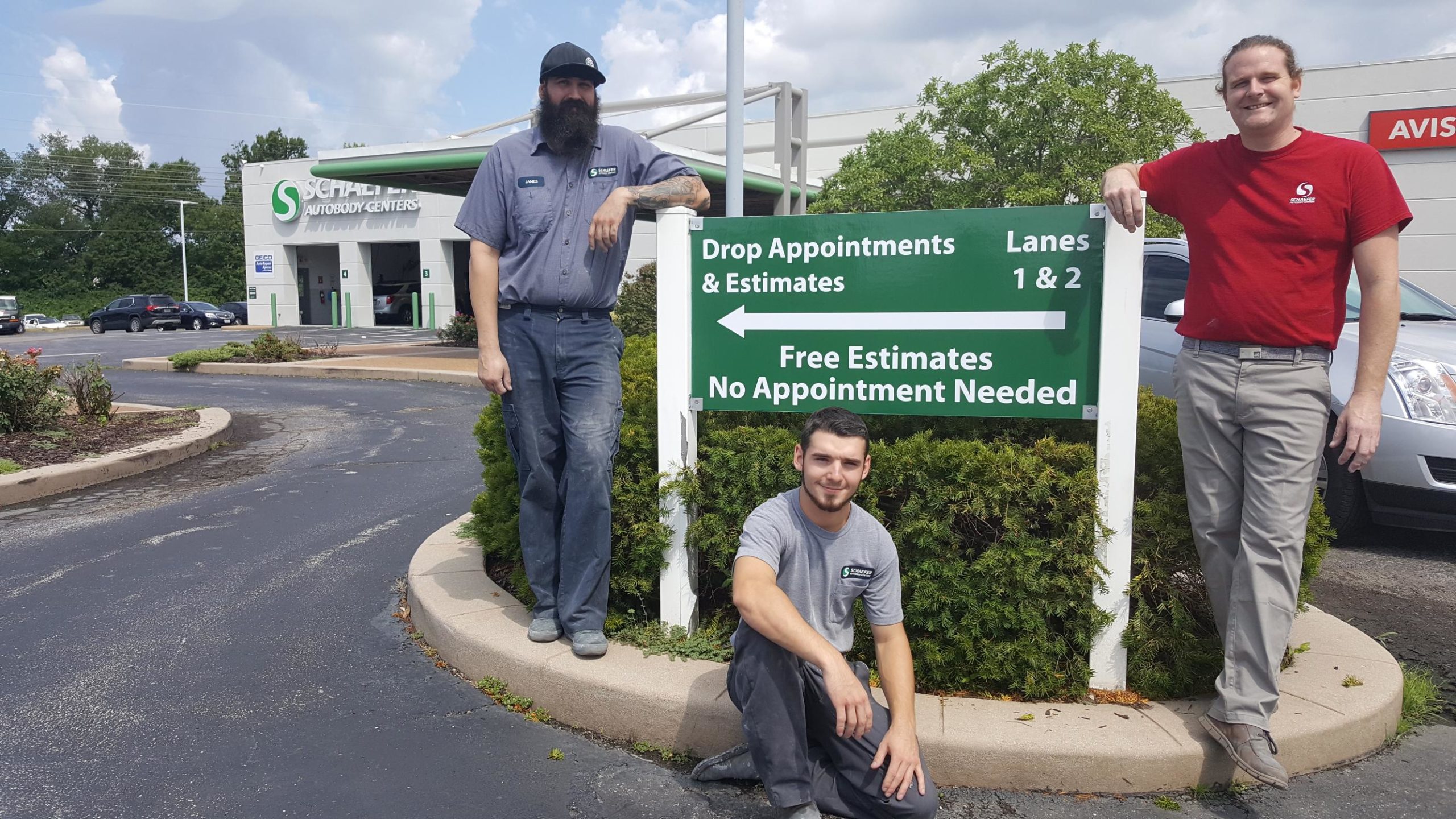 This month, Schaefer Autobody chose to highlight our South County paint team, which is made up of team members Jahn Wimpee, James Wood and Corey Tilley. The team was selected because each member exemplifies Schaefer Autobody's core values, and together, they embrace teamwork to produce a team even greater than the sum of its (already great) parts.
When asked what makes them stand out, the team's shop manager cited their contagious positive attitudes, willingness to help other shop employees with any task, strong sense of urgency and unparalleled work ethic. They help coordinate the flow of work through the paint shop to best benefit Schaefer's work in process, touch time and cycle time.
"The paint team can handle anything we throw their way," said their general manager.
The teamwork doesn't end with the paint team, though—each member works within and outside of their own team to benefit the entire shop. Together, the paint team and each of its members are essential to Schaefer Autobody's ability to provide the customer with a safe, precise repair that exceeds their expectations while also meeting their insurance company's metrics.
Ready to experience the efficiency and expertise of our South County paint team? Schedule an appointment to get started.