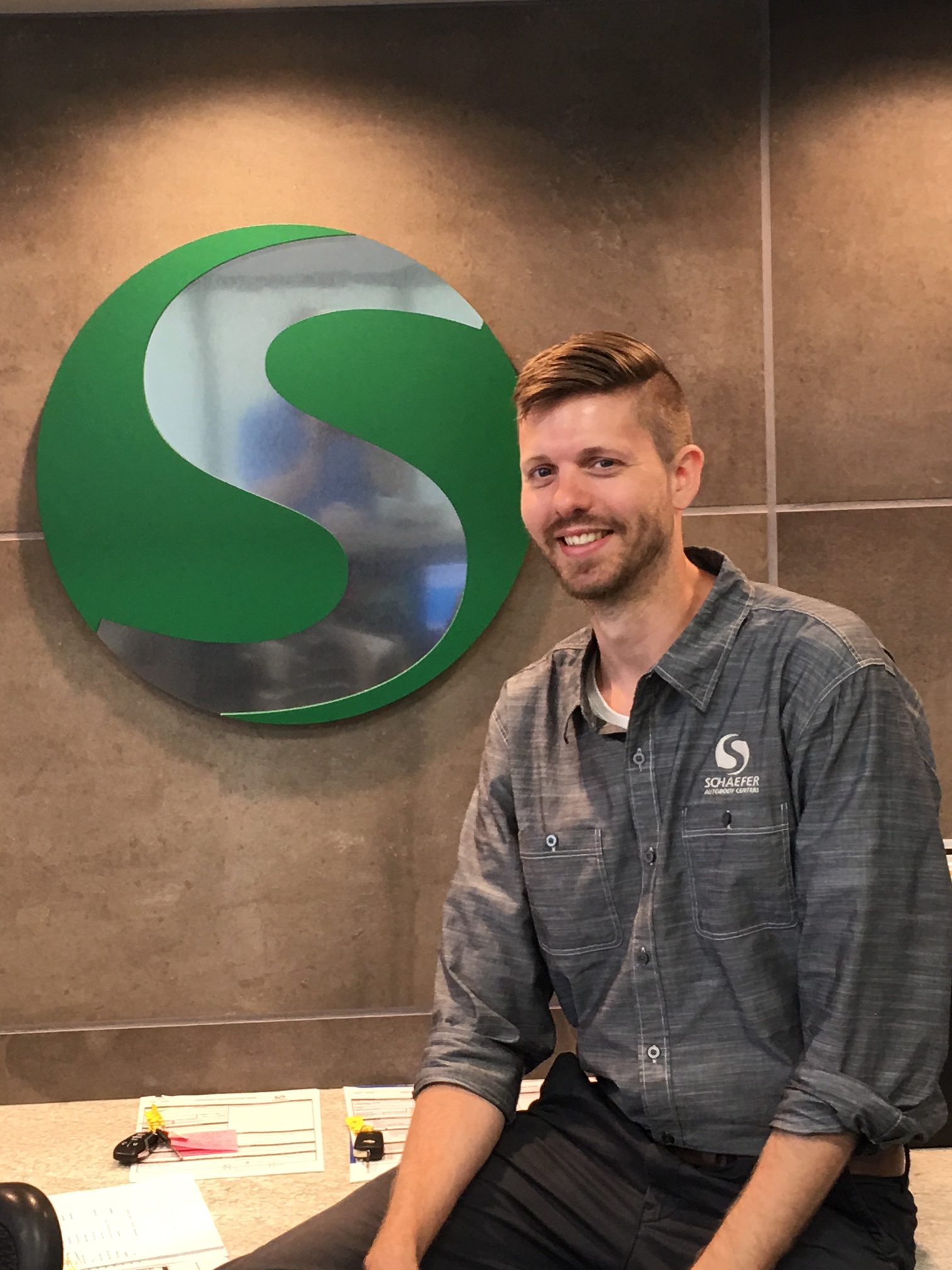 Sales Estimator Justin Hassler has been a member of the Schaefer Autobody team since 2016. Part of what makes Justin a remarkable team member is his exceptional focus on delivering customer service that embodies the Schaefer Autobody experience—and his coworkers know this to be true, because customers are constantly leaving positive reviews for him. In addition to this positive feedback, customers frequently return to the Crestwood location where Justin works, not only because of their satisfaction with their repairs, but also because of the great service they received from Justin.
This level of service doesn't just extend to Schaefer Autobody customers. Justin is a true team player and always willing to go out of his way to help his coworkers. He helps any team member with any request they might have, without hesitation. His supervisors consider him to be the true epitome of both great internal and external customer service, and there's no doubt that both his customers and fellow Schaefer Autobody team members appreciate the level of service he provides.
Cars aren't just Justin's livelihood: they're his hobby, too. He particularly enjoys racing, and likes to participate in area road race events during his free time.
Ready to experience Justin's exceptional customer service? Schedule an appointment at our Crestwood location to get started.