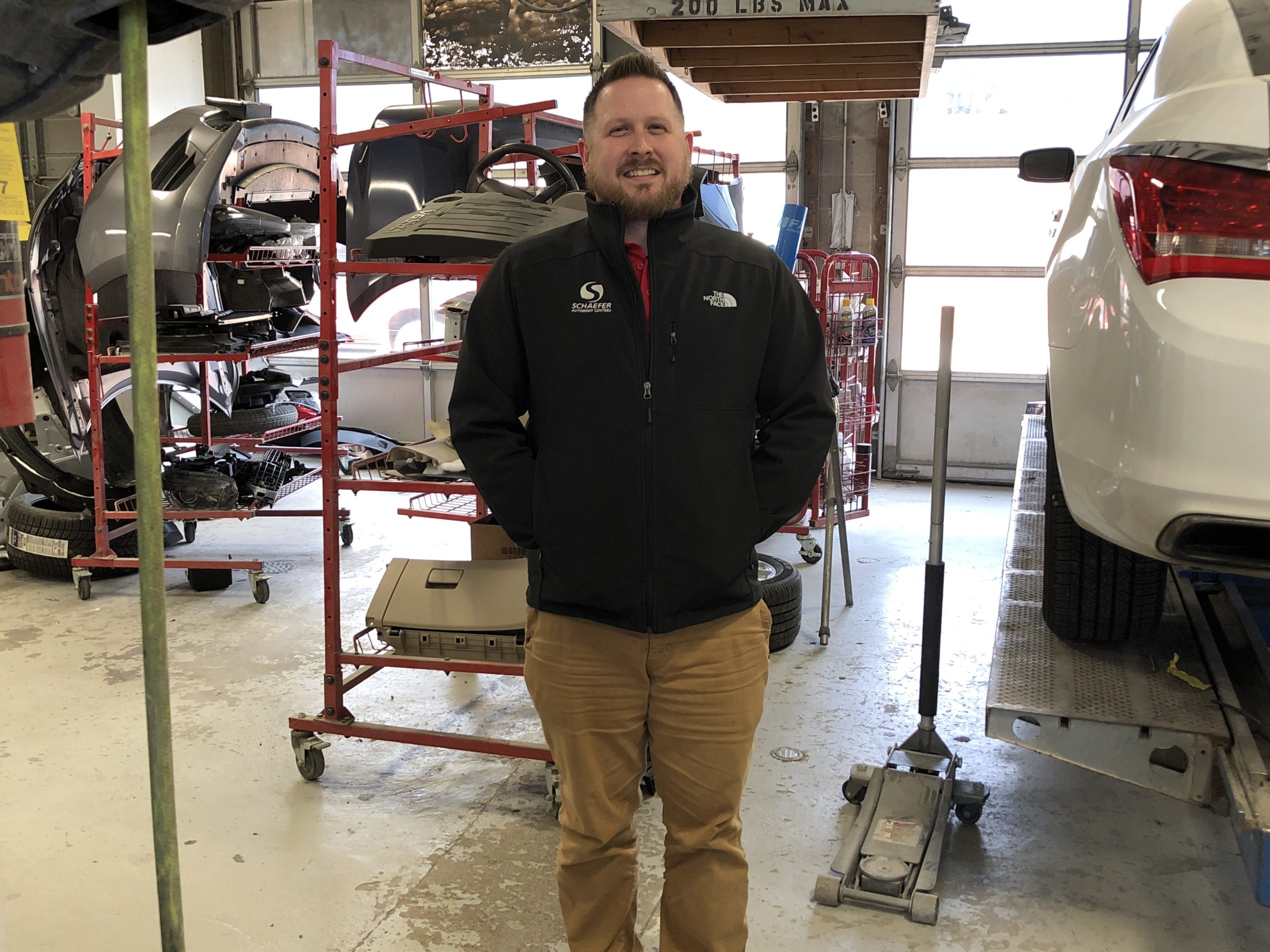 It's hard to believe that Chris McMullen has only been with Schaefer Autobody for two years given the impact he's had on so many of his coworkers. Anyone who has worked with Chris will tell you how immediately apparent it is that he is a genuinely nice person who cares about doing his job well and helping his coworkers do the same. Chris's coworkers and manager say that Chris is always reliable and helpful. He performs his own duties quickly and accurately and makes it a point to pitch in to help others at every opportunity.
Chris is a true people person, which comes through in his customer-first attitude. If you've called Schaefer Autobody's Ellisville location, chances are that Chris answered your call—and we're willing to bet he was bright, pleasant and helpful while doing so.
Even when Chris isn't actively helping a customer or coworker, his presence and positive attitude lifts up his coworkers, and his passion for helping people is contagious.
"He is a critical component to the success of our Ellisville shop and a major contributor to the company as a whole," says Chris's manager. "We are grateful and blessed to have Chris on our team."
Want Chris on the team for your next repair? Just schedule an appointment at our Ellisville location to get started.