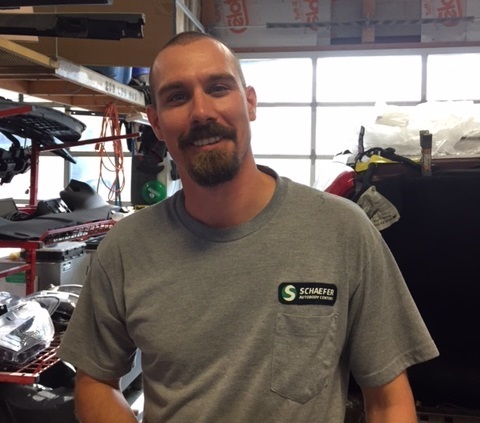 Schaefer Spotlight: Mike DeSuza
This month, Schaefer Autobody is highlighting Mike DeSuza, a technician at our Ellisville location. Though Mike has only been with Schaefer Autobody for a year, he's already shown himself to be the embodiment of Schaefer Autobody's values. Mike shines every day as an example of the kind of teamwork we love to see at Schaefer Autobody. Mike has shown exemplary leadership skills, helping other technicians at the Ellisville shop and acting as a voice for the team. He is always willing to help his fellow technicians with any tasks or training they need and spends time assisting or checking in with other shop team members.
Mike always goes the extra mile to help his teammates and our customers. He will often stay late at the shop just to help customers who come in looking for immediate assistance. For these reasons and more, Schaefer Autobody is proud to recognize Mike's commitment to his team and the Schaefer Autobody mission.
Ready to experience how Mike helps elevate the Schaefer Autobody team? Schedule an appointment at our Ellisville location to get started.