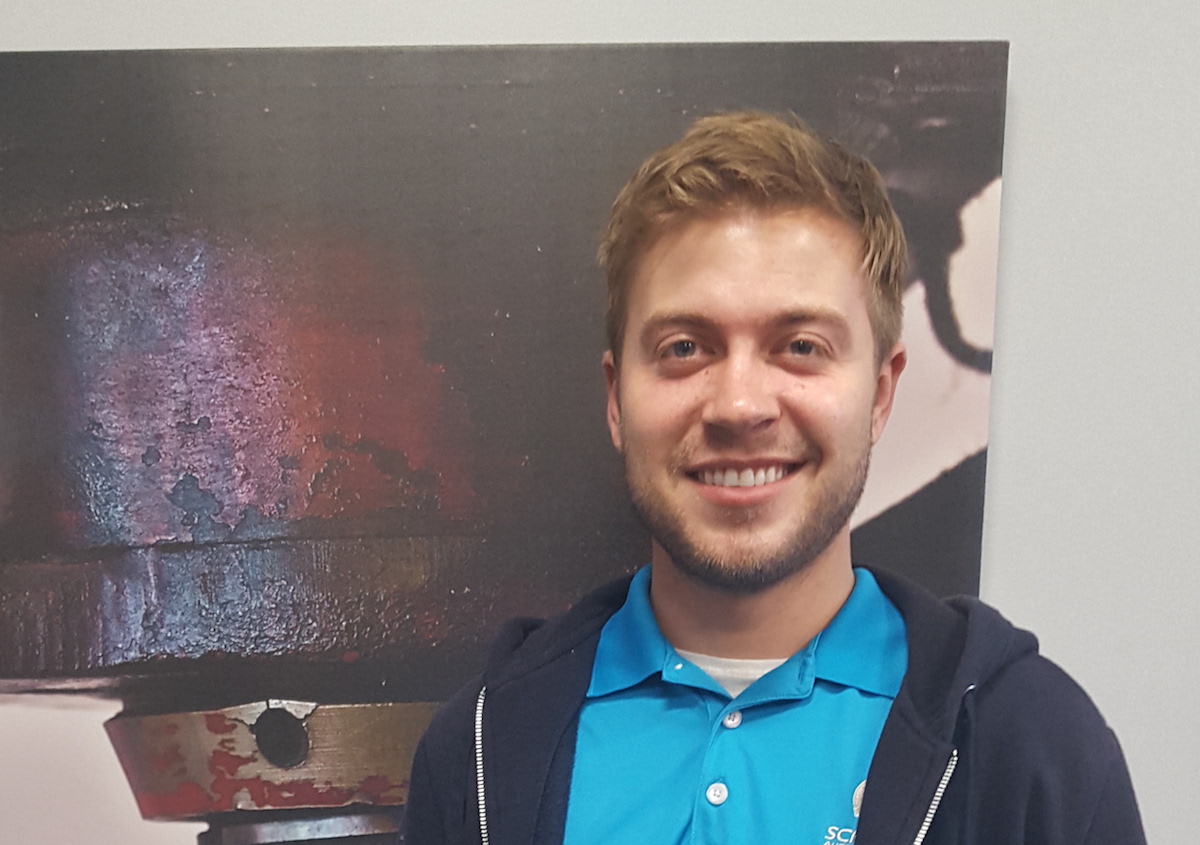 Tyler Korhammer is one of our excellent estimators, working out of our Crestwood location. He's been with us for nearly 5 years and has been called "one of the best estimator's I have ever worked with" by one of his coworkers – a 20+ year, veteran painter.
Tyler had no previous industry experience before joining Schaefer Autobody but has grown leaps and bounds in his professional career, taking it upon himself to seek out knowledge wherever possible.
One of Tyler's many strengths is his adaptability. No matter what comes his way over the course of a day, Tyler remains unflappable: able to intuit what needs to get done first and re-prioritizing his schedule to match those needs. When there is help needed by one of his fellow coworkers, Tyler never questions pitching in. At the drop of a hat, Tyler is willing to do what is necessary for the sake of the entire team.
Tyler's attention to detail and hard work have been integral to Schaefer Autobody's continuous improvement, as well as a key component to the overall success of our Crestwood location.
Make an appointment today to meet Tyler and the rest of the Crestwood team!