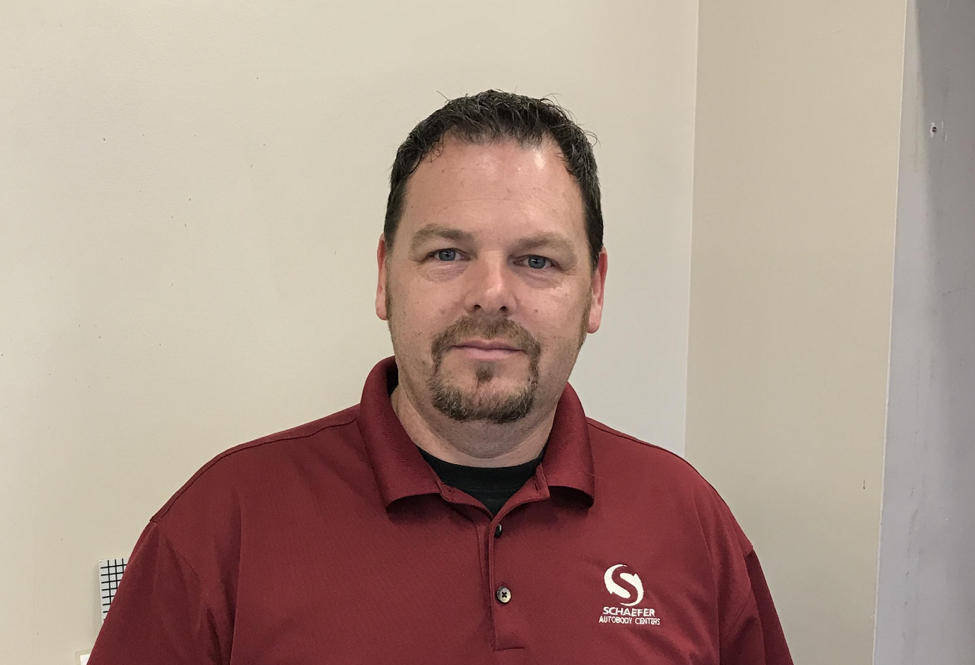 Bill Dixon is the lead sales person at our Ellisville location. He's been with us for almost 14 years, starting in February of 2004. Bill has worn many hats in that time, including the 8 weeks he stepped up and assisted with GM duties while the new GM was in training.
Bill is always willing to pitch in and take on additional work. His willingness to help out his teammates is one of the reasons Bill has been so successful at Schaefer Auto Body. He's always willing to go the extra mile for coworkers and customers alike.
We recently had an American Family customer that had visited us before and this time the customer was concerned about the unrepaired side of their vehicle matching the repaired side. Always centered on customer service, Bill met with the customer and went over the work that had been done. He offered a courtesy buff on the unrepaired side, and the customer was very happy with the final results. Another satisfied customer, thanks to Bill's hard work!
Kevin Haller, Regional Manager of Schaefer Autobody Centers, said "I really appreciate Bill stepping up and helping out our Ellisville location. I have known Bill for the past 13 years and really enjoy his sense of humor and his passion on getting results."
Thanks, Bill, for all that you do!
Looking to thank Bill for his great service? Pop in and tell him in person the next time you schedule an appointment at our Ellisville location.