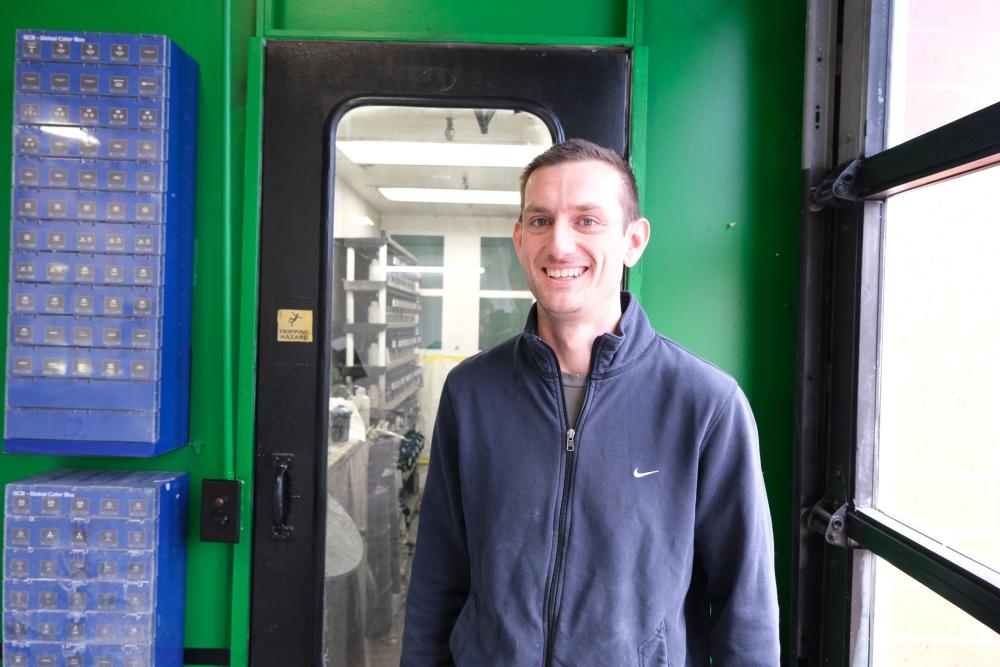 November, 2022
Tim has stepped up big time as lead painter in Ellisville. Tim has increased efficiency and tremendously raised gross profit in the paint department. He us always willing to participate in and support team activities, he even repainted both paint booths. His hard work and motivation are appreciated!
Q: If you could have dinner with anyone dead or alive, who would it be & why?
A: Tommy Shelby, the leader of Peaky Blinders. I just think the guy was smart.
Q: If you were stranded on a dessert island, what 3 items would you bring & why?
A: I would bring a pop-up hot air balloon, water desalination straw, and some sort of solar GPS device. I wouldn't want to be on the island any longer then I had to.
Q: If you could have one super power what would it be & why?
A: The ability to fly, that seems fun.
Q: What was your first job?
A: Baskin Robbins to fuel my insatiable appetite for ice cream.
Q: What is your favorite holiday?
A: Thanksgiving weekend because it's usually low key and stress free.
Q: What are you most proud of in your career, so far?
A: Starting as a detailer and making my way up to where I am now.