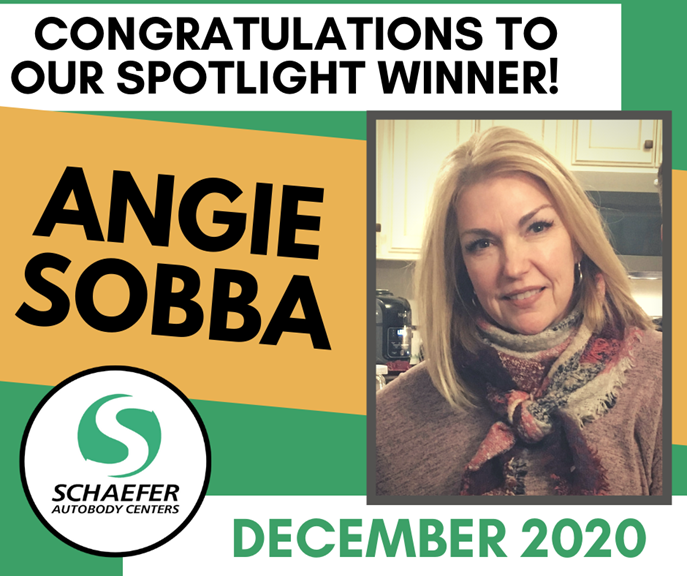 Meet Angie. She is a hard worker, and always willing to go the extra step to help out her co-workers or customers. She always has a smile on her face, and helps to keep the office running smoothly and keeps us organized.
Q: What are you most looking forward to this Winter?
A: Bundling up in a blanket by the fireplace (during a snowfall) and binge-watching my favorite Netflix or Hulu series.
Q: What's your favorite STL attraction?
A: St. Louis Aquarium at Union Station is absolutely amazing.
Q: What is your favorite part about your job?
A: Seeing and hearing happy customers when they pick up their completed vehicle. Specifically when they comment that their car looks like new and like it never happened. That's our goal!!
Q: What is something you learned in the last week?
A: We had a gentleman walk in recently. He mentioned he was returning because we had done such great work on is vehicle in the past. I was unable to find his information in Nexsyis. After talking to him a bit more, he told us he had the work done in 2004 at our Barnhart location. This was before we had Nexsyis AND I had no idea we ever had a Barnhart location!
Q: What advice would you give new hires?
A: Smile and don't ever be afraid to ask questions & seek education from your co-workers.