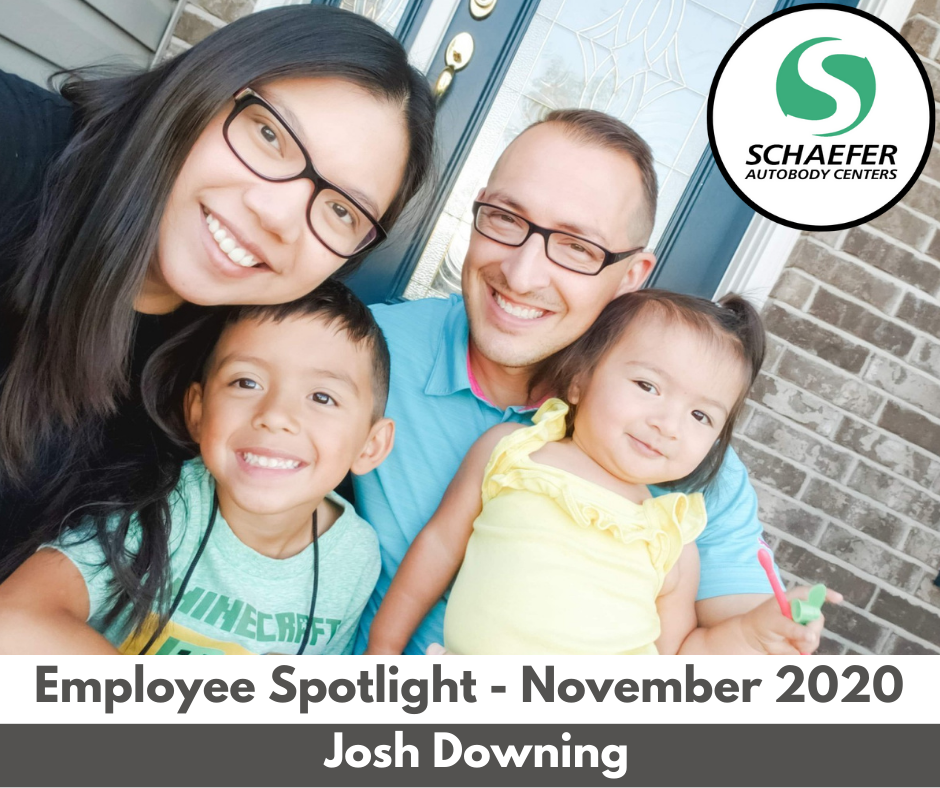 Meet Josh Downing, this month's Schaefer Spotlight. We asked Josh a few simple questions to get know him better:
Q: What are you most looking forward to this Fall?
A: Spending time with my wife, kids and family
Q: How would you describe your job to a child?
A: We help cars that have a booboo
Q: What is your favorite part about your job?
A: Seeing the final result of a smashed job looking brand new
Q: What is your least favorite household chore?
A: Cleaning the cat litter box
Q: What is your dream car?
A: Probably a Ferrari or Lamborghini