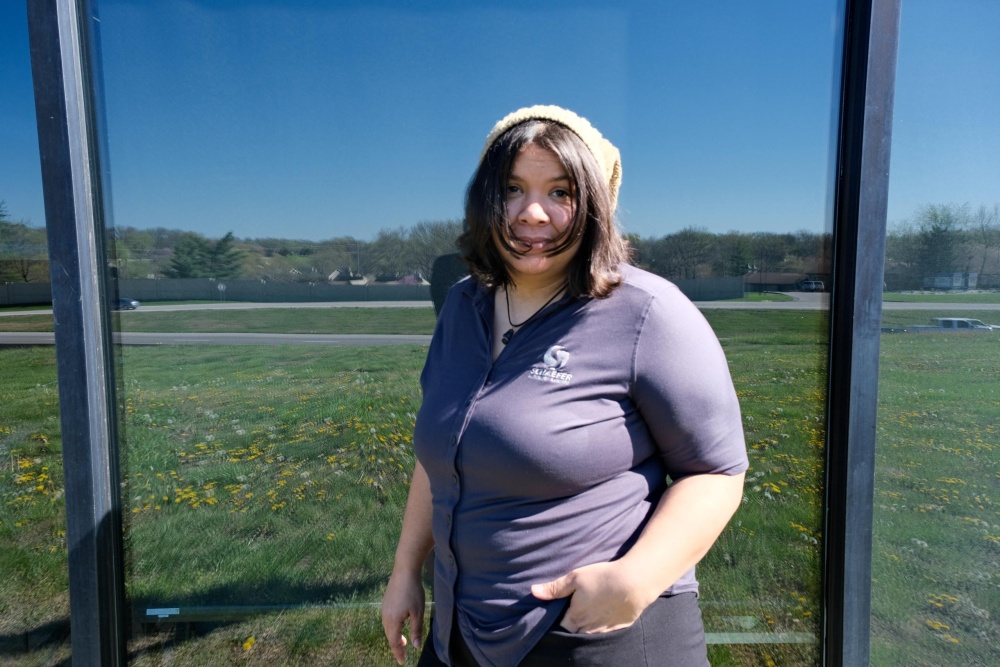 April 2023
Congratulations to Kat, our front desk receptionist from Schaefer Autobody Centers in Wentzville, Missouri! She has been selected for this month's employee spotlight.
Kat goes above and beyond her assigned job duties to help her co-workers and our customers.  She asks her co-workers daily if there is anything she can do to help them in any way. Additionally, Kat always interacts with customers with a smile while engaging our customers in a way that makes them feel like they are family. Her ability to relate with our customers assures them that their vehicle repairs and expectations are important to us here at Schaefer Autobody Centers. Due to her natural kindness, Kat regularly receives compliments leading to consistent calls to let me know she is a valuable asset to the company. There are no bad days for Kat, she greets everyone with a smile. She is personally mentioned in a majority of our positive CSI scores as having been a positive influence with her customer interactions. Lastly, she exemplifies our company core values and deserves to be recognized for her exceptionalism; we are proud to have Kat with us at Wentzville.
Continue reading to learn more about this month's employee spotlight, Kat.
Q: What's a fun fact about you not many know?
A: I enjoy a lot of classical music and modern day renditions of classical music.
Q: If you could have any superpower, what would it be and why?
A: Instant teleportation; it would let you sleep in a bit longer.
Q: Where did you go to high school?
A: Holt High School.
Q: What are you binge watching right now?
A: Some of Nick Cage's movies (classics and newer ones) and re-watching the The Expanse.
Q: What are your favorite hobbies?
A: I enjoy a bit of PC gaming, DMing for Dungeons and Dragons, and keeping up to date with shows and movies, even the terrible ones.
Q: Do you have any pets? If so, what are their names?
A: An American Short-Haired Tabby named Lord Cat and a Boston Terrier named Geoffrey.
Interested in becoming part of our Schaefer Autobody Centers team? Visit our Careers page to apply online. We also have openings at our affiliate company, SOS Auto Glass & Calibration.