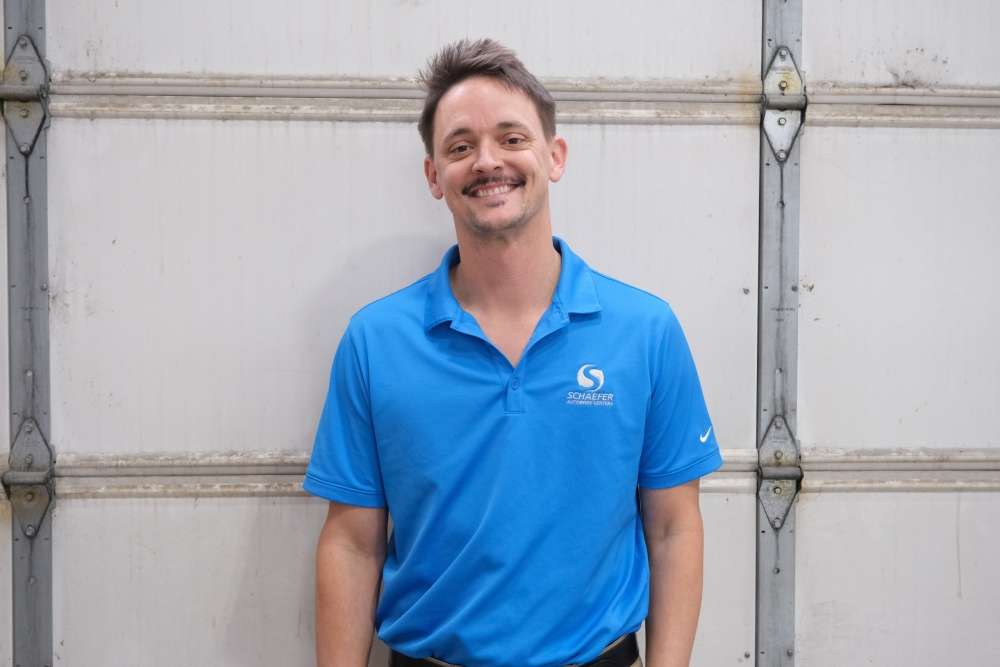 March, 2023
Tyler is a "go to guy" in the Maplewood shop. He has been working very hard to help get our team up to speed. Tyler has always been a total team player. Tyler helps everyone, he is active in always being a resource for the team in overcoming obstacles and problem solving. Tyler absolutely deserves to be the Schaefer Employee Spotlight!
Q: What is one thing you wish people knew about your job?
A: The amount of labor, research, and luck it takes to get a car from wrecked to repaired with little-to-no issues. Given the complexity of today's vehicles, the sheer volume of insurance claims and post-covid parts challenges.
Q: If you could have dinner with anyone dead or alive, who would it be and why?
A: That's a tough one, but it would be neat to meet the original American Indians during their time.
Q: If you had three wishes, what would they be?
A: Reduce deforestation and pollution, make everyone get along and begin an early presidential election.
Q: What are your favorite hobbies?
A: Fishing, hiking and camping. The last few months, it's been getting the boat ready for upcoming fishing tournaments.
Q: What is your most prized possession and why?
A: My bass boat and fishing gear. I almost need a separate insurance policy for all the gear.
Q: What's your favorite food?
A: Sushi or an old-fashioned drive-in cheeseburger.