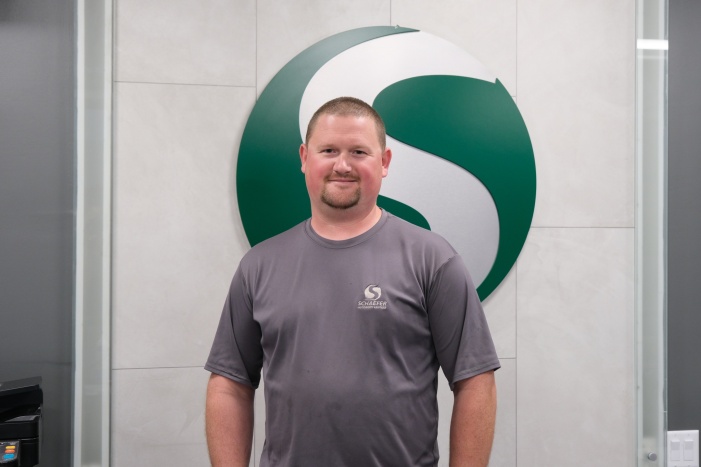 May, 2023
Congratulations to Kyle W., our Mechanic at Schaefer Autobody Centers in O'Fallon, Missouri! He has been selected for May employee spotlight.
Kyle is an invaluable part of our team. He is always willing and able to troubleshoot any issues with every vehicle we have. Kyle never says no when asked for help. His positive attitude and "can do" spirit make him more than worthy of a spotlight!
Continue reading to learn more about this month's employee spotlight, Kyle.
Q: What's a fun fact about you people may not know?
A: I have a collection of trail bikes and mopeds I have been restoring.
Q: If you had 3 wishes, what would they be and why?
A: Good health for me and my family, just enough money to not have to worry about it, and most important, world peace!
Q: If you were on a desert island, what 3 items would you bring and why?
A: A machete for hunting and cooking. Some type of media player, gotta listen to music and podcasts. Wilson volleyball because you have to have someone to talk to!
Q: What was your first job?
A: I was a laborer for a landscape company.
Q: What was your first car?
A: A 2000 Pontiac Grand Prix GTP.
Q: What's your most prized possession and why?
A: My property and my house – a great place to raise a family.
Interested in becoming part of our Schaefer Autobody Centers team? Visit our Careers page to apply online. We also have openings at our affiliate company, SOS Auto Glass & Calibration.