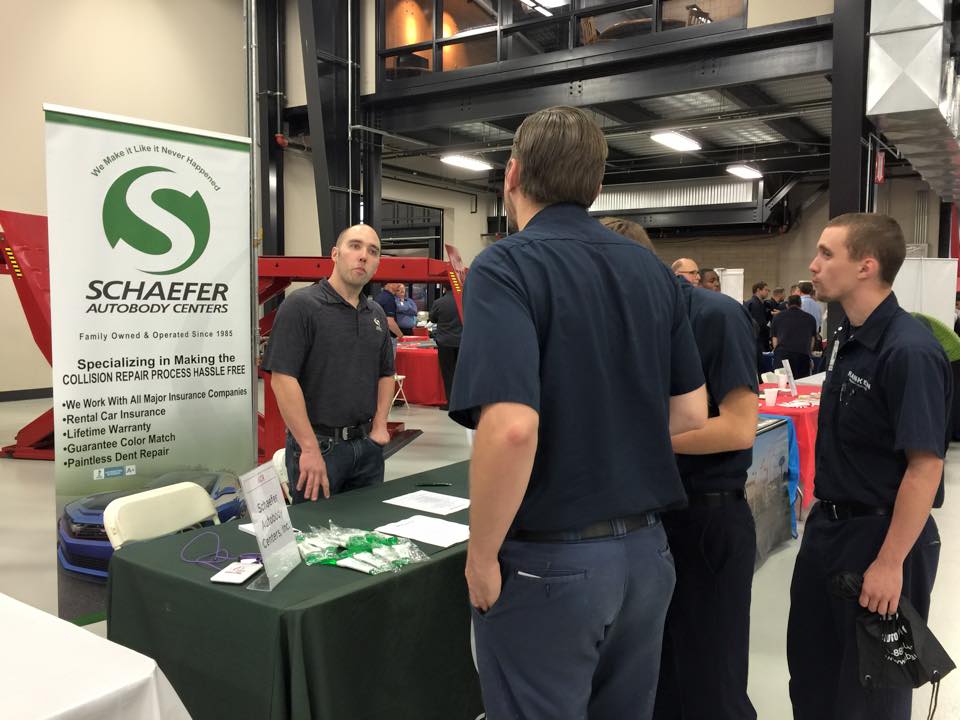 Schaefer Autobody doesn't just strive to be the best in the industry in terms of the service and quality of work we provide to our clients. We also work every day to be the kind of auto body shop that gives back to our amazing team who make everything we do possible. From management to technicians to customer service professionals, we focus on hiring great people and investing in their success. To us, they're not just employees. They're family.
We're A Family Business
Schaefer got its start in 1985 as a family-owned business. Although we may have grown beyond Steve Schaefer's own kin to employees in multiple locations throughout the great St. Louis area (including our recent addition of Columbia, MO!), we remain a business focused on the concept of family. You can see it everyday in the small interactions we have with our customers and the ways we interact with each other.
Don't take it from us though. Natalie Smith said it best.
"Although we have 10 locations, the interactions I have with my fellow employees is great. And how many employees can say that the owner of their company knows their first name and makes a point to greet them whenever he comes to the shop? This is a good example of why I refer others to work here, like my job and the people I come into contact with on a daily basis."
And may we say: "Thanks, Natalie!" We love seeing your smiling face every day.
Promoting From Within
Many of our employees began their careers as technicians or front desk staff, and have continued moving up within the organization. When we have great employees who work hard, we nurture their strengths through positive feedback and continued training to ultimately grow their potential. That's what it means to invest in your team. When they succeed, we all succeed.
Career Fairs
As Schaefer continues to grow as a company, we seek out the best young talent in our field. To do that, we've partnered with local schools to host and participate in career fairs that let us connect with these exceptional young people and show them why Schaefer Autobody is the number one career destination for aspiring auto body technicians.
Schaefer Autobody will be participating in one of these career fairs in the near future when we journey to Enterprise on May 5 to meet with students from the following St. Louis area technical schools:
· Ranken
· South County Tech
· North County Tech
· Lewis and Clark
Our team is looking forward to speaking with all of the students from these great schools and hopefully finding a few new members of the Schaefer family.
Check our website periodically to find out where Schaefer Autobody will be next.
Start Your Career At Schaefer Autobody
So how do you join this amazing family? Easy. We're always looking for talented and driven individuals for all areas of our business. Our Careers page is the best place to find up-to-date information on all of our current career openings and to submit your application. We look forward to hearing from you!
Get started on your career with Schaefer Autobody today.