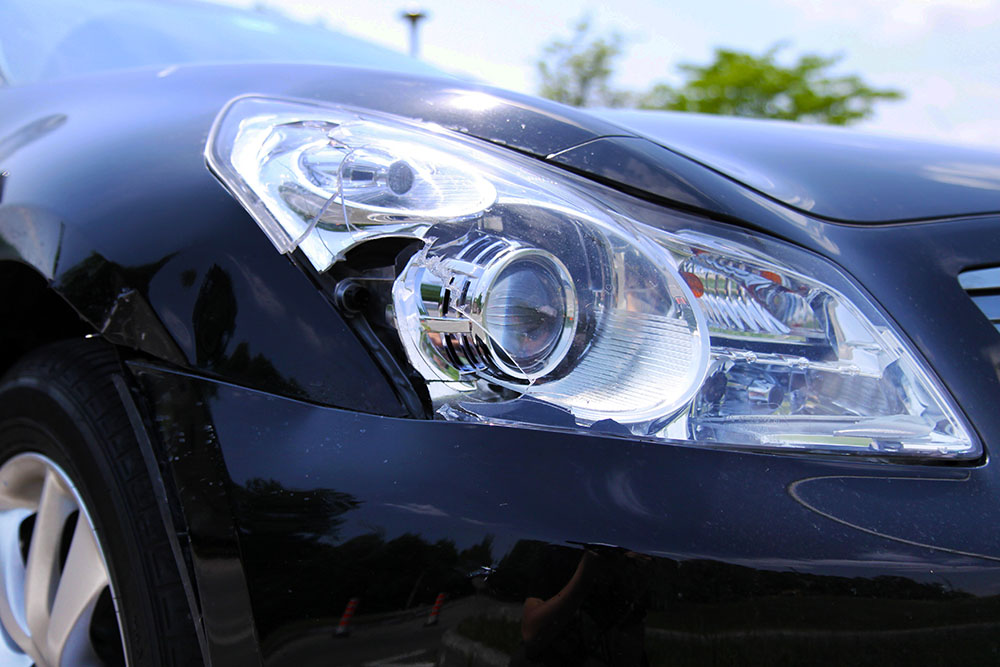 We're not only transparent with our customers, but also a consumer advocate. This is what has made Schaefer Autobody a trusted St. Louis auto body shop. We stand by our work and we want you to have every confidence in the job we've done. But how do you know we've even done a good job in the first place? Here are a few areas to check before you drive your car out of the lot. And remember, if your repair isn't up to our standards, we'll make it right.
Ask For A Tour
It's hard to remember everything that was quoted as part of your repair between the estimate and completion. First things first, ask your auto body shop to give you a tour of what was done. They should be able to walk you through every section that was repaired and allow you the time to look each one over carefully.
Check The Alignment
If your repair involved doors or body panels, an easy way to check for repair quality is a quick check around the seams of those body panels. Do they line up evenly? Do doors open easily and line up properly when shut? If something looks off, don't be afraid to speak up.
Shine A Little Light On It
Matching paint finishes can be tricky, and it takes a seasoned professional like those at Schaefer Autobody to match your existing paint to the newly painted and repaired areas. While it's, unfortunately, virtually impossible to achieve a paint that is an exact match to the manufacturer's, skilled auto body paint specialists can make their repairs undetectable. To get a good look at the true color, it's best to take a look in the daylight. This allows you to see the paint clearly and check for any large variances in color.
Make Sure Electrical Components Function Properly
Auto body repairs touch so many more areas than just the superficial. When we do repairs we are often working around or working with electrical components such as headlights, turn signals, horn, and other vital safety features. Before you take off, do a quick test to ensure they're all working properly. Your safety is the highest concern, and these mechanisms are there to keep you safe.
Cleanliness Is A Sign Of Care       
While it's not related to the actual repairs, your auto body shop should take the time to carefully wash and clean your car before returning it to you. That's all part of making it like it never happened. An auto body shop that goes above and beyond to return your vehicle to you in tip-top shape is an auto body shop that shows care for their customers.
Keep An Eye On It
Your repairs may look great the day you drive your car out of the lot. The real test of auto body repair quality is the test of time. Check your repair areas periodically over the next few weeks and months to ensure the paint hasn't peeled prematurely or auto body panels haven't shifted.
Remember, if you choose the experts at Schaefer Autobody and our repairs don't live up to the highest standards of safety and care, we'll make it right. We guarantee all structural and body repairs for as long as you're driving your vehicle. That's all part of choosing the best St. Louis auto body shop.

To schedule an estimate or repairs, all you have to do is snap a few pictures of your damaged vehicle and submit them for evaluation online. We'll reach out to you to get an appointment squared away.
Schedule an estimate or repair today.