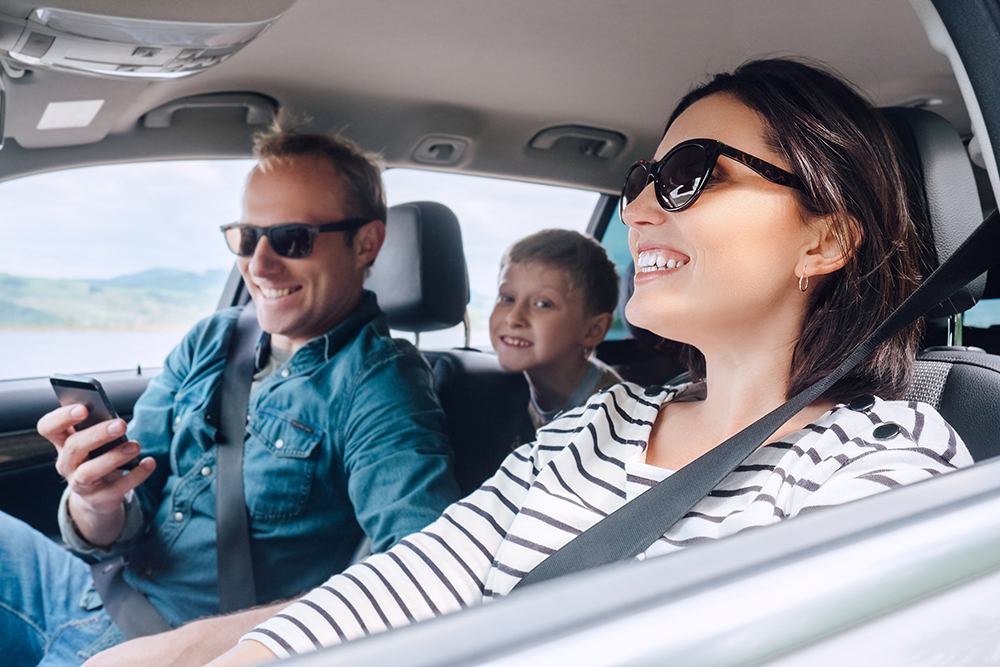 We're solidly into the summer season here in St. Louis and you may be realizing that you haven't even had a chance to plan a fun trip for the family yet. Don't worry. That doesn't mean that you will have to chalk it up to bad planning and try again next year. There are actually some great destinations for road trips from St. Louis that are totally doable and totally family friendly.
Now we could do the easy and obvious routes to awesome destinations like Chicago, Nashville, or Memphis, but here at Schaefer Autobody we like to take the road less traveled. We've assembled some lesser known but no less exciting potential road trips for you and the whole family.
For the History Buff
Hannibal, MO
Hannibal, often called "America's Hometown," is a small gem of American culture. While this quaint little town only a couple hours drive north on the banks of the Mississippi may not automatically show up on your cool American towns radar, it has a lot to offer. Most notably Hannibal was home to America's first legendary writer and humanist, Mark Twain, and set the backdrop for Twain's most iconic stories.
For those who have read The Adventures of Tom Sawyer, you may not realize that the cave most prominently featured in the book is actually a real place. The infamous Jesse James, following one of his bank robberies in Missouri, also used it as a hideout and his signature is still visible on the cave wall.
The Mark Twain Boyhood Home & Museum
Mark Twain's boyhood home has been open to the public since 1912, one of the oldest historic preservations in US history. It's the definitive stop for all those history and literary obsessed travelers to learn about the man himself.
If you're immersing yourself in the world Mark Twain lived in, then why not go a step further and take a cruise on the Mississippi River in a replica steam riverboat. They offer both sightseeing and dinner cruises that are sure to make for a once in a lifetime experience.
Explore the New South
Louisville, KY
It's not hard to find people who've never had the pleasure of spending time in Louisville. Admit it, you haven't really thought about it, have you? It's not the most glamorous destination in theory, but in practice the charm of Louisville is truly exceptional. It may be most famous for the Kentucky Derby, but it's got so much more to offer and in recent years has become more exciting than just a well-preserved Southern relic. Seriously. Pack your bags. What are you waiting for?
We St. Louisans love our baseball. As a baseball fan, you've got to make a stop at the Louisville Slugger Museum. The world famous baseball bats are made right there in the city that gave them their name, and you can watch the magic happen AND get your very own customized bat to take with you when you go home. With your new bat in tow, we see a potential World Series Championship in your future.
At the Muhammad Ali Center you can learn about not just the life but also the philosophy of Louisville's celebrated son. The goal of the center is to appeal to the heart, spirit, and imagination to inspire people to form new commitments and give them the tools to make their commitments happen. There's a lot to be learned from such an incredible man, and the gift of that experience is something we know you'll always carry with you.
Distilleries
To be fair, we know this is supposed to be a family friendly list but sometimes mom and dad need a grown up break. So if you're traveling with both older and younger children, may we recommend you let the teenagers babysit for an hour or two at the hotel pool while you check out one of Louisville's many bourbon distilleries. Don't forget to drive safely.
Feel the Need for Speed
Indianapolis, IN
Indianapolis is yet another destination that we find many people haven't even thought of. If you ask us, that's pretty unfortunate because Indianapolis is a great town with a lot to offer, especially to car lovers like ourselves. Fast cars aren't all that Indianapolis has to offer though. It's also the home to literary legend Kurt Vonnegut, who considered himself an American humanist and writer in the tradition of Mark Twain. We've come full circle. Read on traveler.
"The Greatest Race Course in the World," Indy Motor Speedway isn't just the home of the Indy 500. As it turns out, it's a car enthusiast's dream come true. You can visit The Indianapolis Motor Speedway Museum and see a collection of cars from several different race series and even take a lap on the track on one of the daily narrated bus tours.
The Children's Museum in Indianapolis is the largest Children's Museum in the world, so you know it's a must see for the kids. There's so much cool stuff to do like a Do-It-Yourself Circus, Hot Wheels Build a Car Challenge (our favorite), and touching an actual T. Rex bone in the Dinosphere (a real T. Rex!). There's something for all children no matter their interests and it's guaranteed to make the adults feel like kids again too.
The Hoosier State is proud to be the home of the NCAA Hall of Champions. College sports enthusiasts are treated to two levels of interactive exhibits and a look at all 24 NCAA sports through informational and artifact displays. Find out if you have what it takes to be a champion.