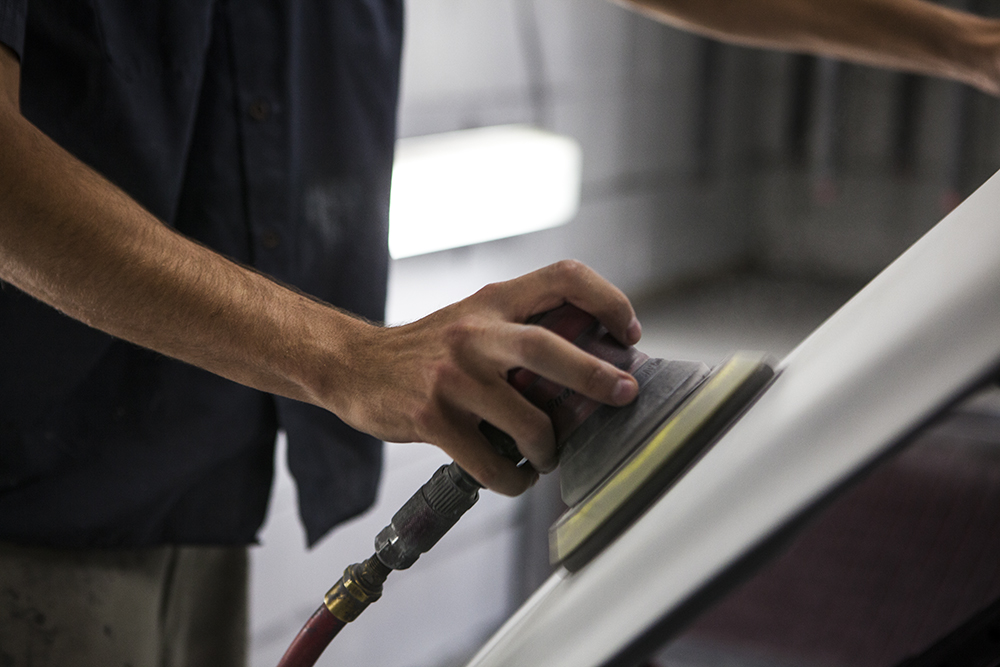 Having your car repaired after an accident is something that you hopefully haven't had much experience with, if any. So we understand that you'll naturally have a lot of questions about what happens during the process and what to expect.
While we can't speak for every auto body shop in St Louis, here at Schaefer Autobody we like to be as transparent as possible with our customers so they stay informed throughout the uncomfortable transition of getting your car repaired.
Scheduling a Rental
How you're going to get around while your car is being repaired is an important consideration. We're here to help you with that. We can schedule your rental for you, coordinate it with your insurance company, and make sure you have easy access for pick up and drop off.
Up-to-Date Timelines
"When will my car be done?" is a question we get. A lot. It's an important question to ask. Not having your car available just puts a general damper on your schedule and your flexibility. We like to let our customers know exactly when they can expect to have their car back as quickly as possible. That timeline is all dependent on the extent of the damage. That's why as soon as we've disassembled your car and assessed the damage, we'll let you know when you can expect to be back on the road and as good as new.
Parts Ordering
Before we let you know just when to expect your car to be finished, we'll first check the parts availability. While this may have an impact on how fast you get your car, we'll work with parts suppliers to get what we need for your repairs as quickly as possible to minimize your wait time.
Repair Updates
You won't have to guess where your car is in the repair process with Schaefer Autobody. We'll keep you informed of the status of your repairs and where your car is in the process so you can better plan for your needs.
Thorough Cleaning and Wash
When your repairs are complete, we'll give your car a thorough cleaning and exterior wash so that when you pick it up, it's like new again. That's just one of the many ways we go the extra mile to make the experience of having a car repaired better for our customers.
Final Checks
No car leaves Schaefer Autobody without having a final round of checks done to ensure the work done was done to the highest standards. We'll do a final diagnostic with industry-leading tools and technology before your car is returned safe and sound.
You may not know what to expect from your auto body repairs at first, but with Schaefer Autobody there to help you along the way, you won't have to worry. We remove the guess work and replace it with top-notch customer service.
Get started on your repair with Schaefer Autobody by scheduling an appointment today.