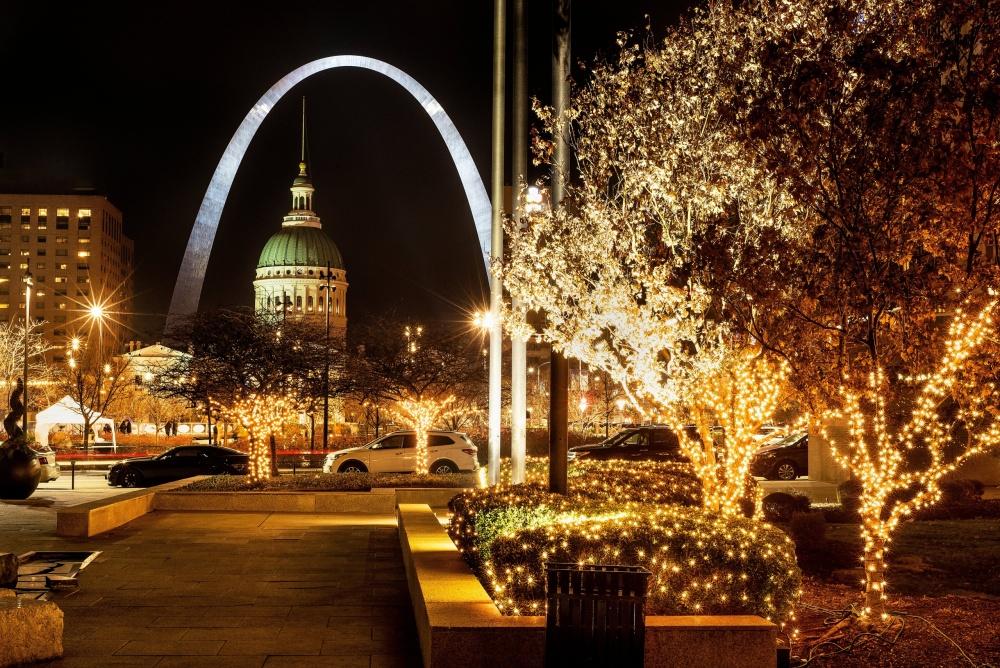 This time of year can often be chaotic for everyone. Make sure to slow down and take some time to enjoy the holiday activities around the St. Louis Metro Area. There is something to do regardless of the temperature outside, with opportunities to look at lights from the warmth of your vehicle, experience walking tours, go ice skating and even train rides. Check out the following list we've put together to find festivities for the whole family to get into the holiday spirit!
*We have highlighted helpful details about the attractions. Dates for all attractions are select dates and times. Always check the individual website for exact details or changes to their schedules to plan your trip.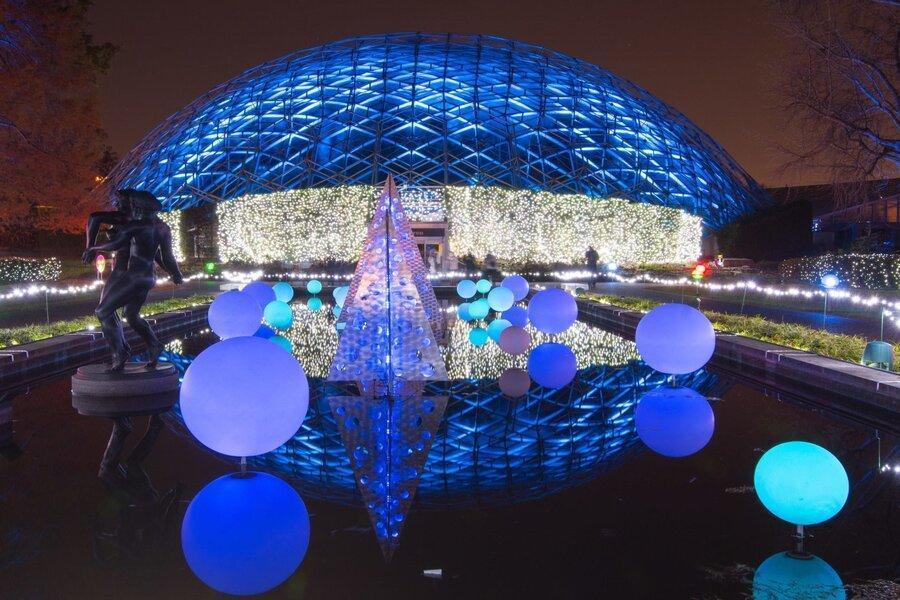 Garden Glow
Enjoy one of the top holiday activities in St. Louis at the Garden Glow at Botanical Gardens. Be prepared for a 90-minute walk with staged photo opportunities. You can meet Santa, indulge in food and beverages, and even rent a fire pit!
November 19 – January 7. Public admission for children starts at $3 and adults starts at $20.
Photo Courtesy of Missouri Botanical Garden
---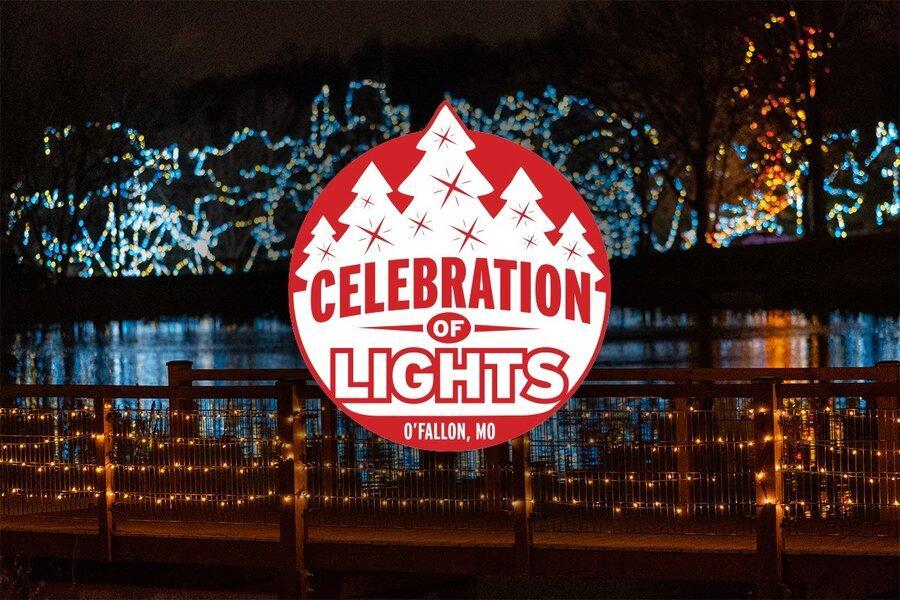 Celebration of Lights
Take a festive drive through the Celebration of Lights at Fort Zumwalt Park in O'Fallon, MO. Additional attractions include carriage rides, hay rides and city train rides.
November 25 – December 30. Admission begins at $12 a vehicle.
Photo Courtesy of the City of O'Fallon, MO
---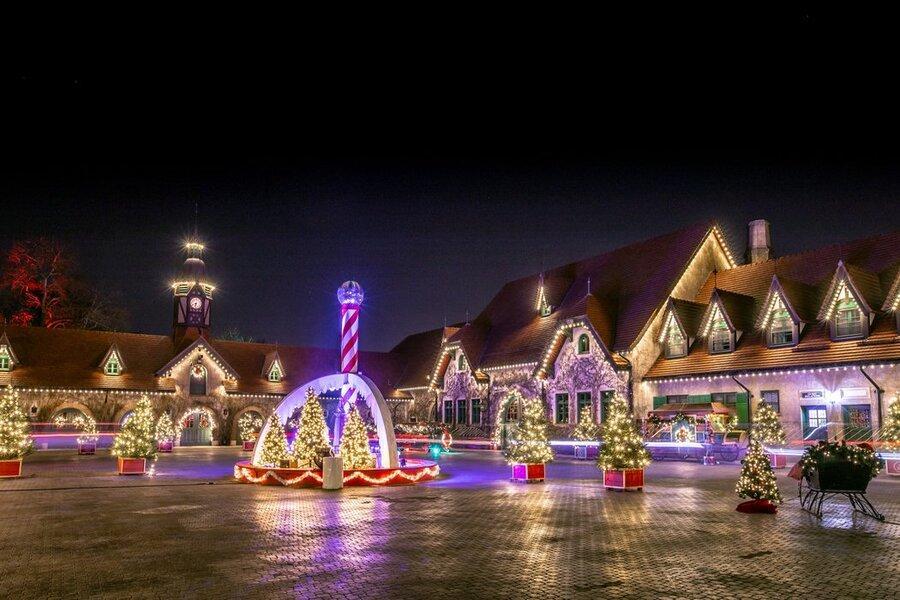 Holiday Lights at Grant's Farm
Take a drive or walk through Grants Farm Holiday Lights. Add on options include photo opportunities, meeting Santa and Mrs. Claus, renting fire pits, food and beverages and more!
Drive through November 25 – December 30. Admission begins at $39 a vehicle.
Walk through November 28 – December 21. Admission starts at $10 per person, children 3 and under are free. Parking starts at $18.
Photo Courtesy of Grants Farm
---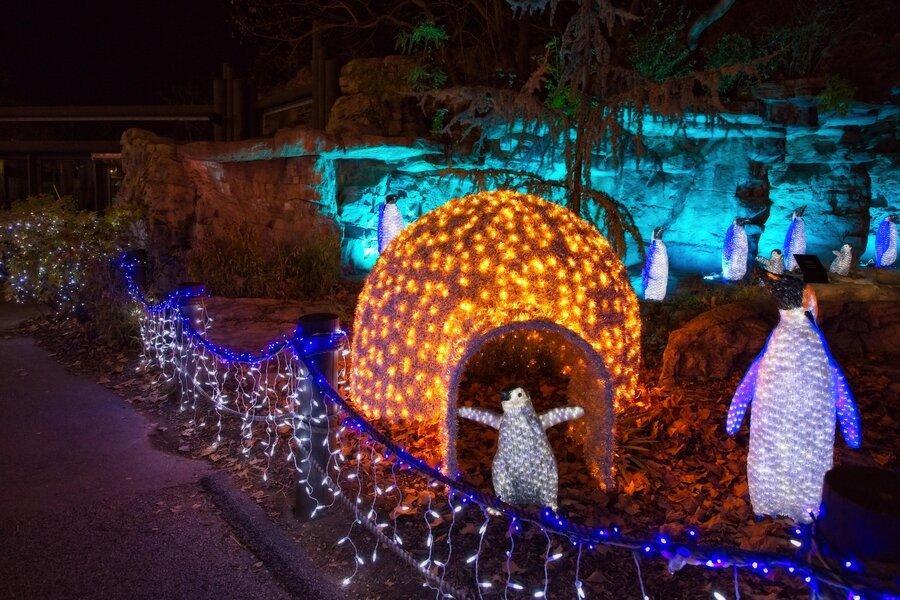 U.S. Bank Wild Lights
Take a walking tour through the St. Louis Zoo during Jingle Bears Wild Lights. Festivities include entertainment, children's activities, food, shopping and of course, animals!
November 25 – December 30. Prices begin at $10 with children under 2 years of age are free. Free parking!
Photo Courtesy of the St. Louis Zoo
---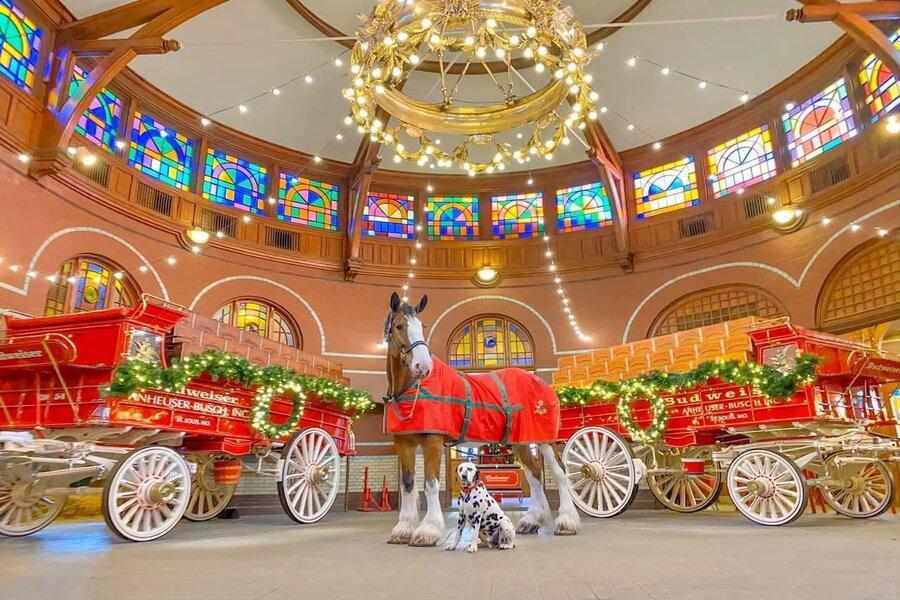 Brewery Lights
Bring the whole family for a stroll through the Brewery Lights at Anheuser-Busch. There are tons of attractions for all ages and add on packages available for your trip. All guests over 21 years of age receive a free 16 oz. beer.
November 17 – December 30. Admission for children starts at $5 and for adults 21+ starts at $10.
Photo Courtesy of Anheuser-Busch
---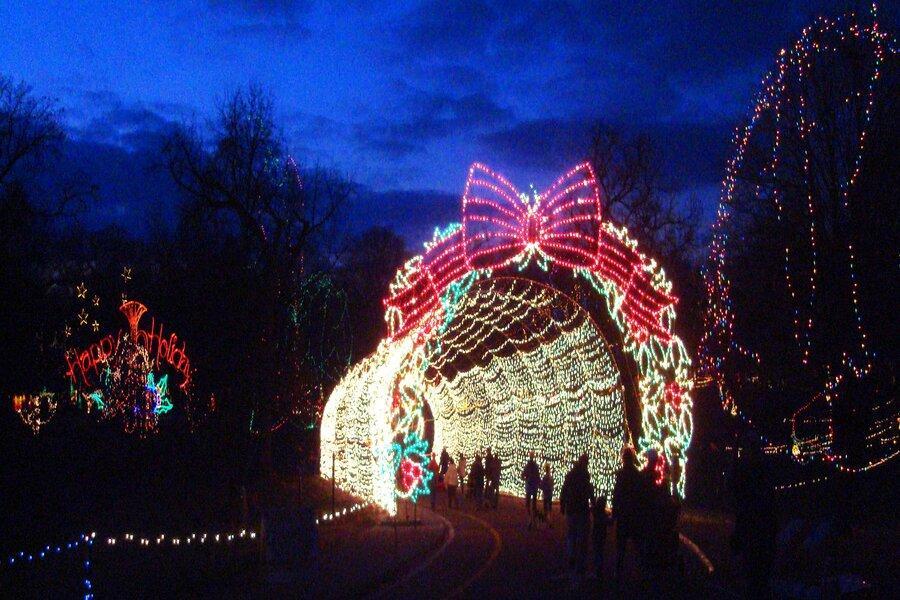 Winter Wonderland
Enjoy a horse drawn carriage ride through the Winter Wonderland in Tilles Park. You can also walk or drive through.
November 18 – December 30. Prices starting at $8 for a walk, $15 for a vehicle or $110 for a carriage ride.
Photo Courtesy of St. Louis County Parks
---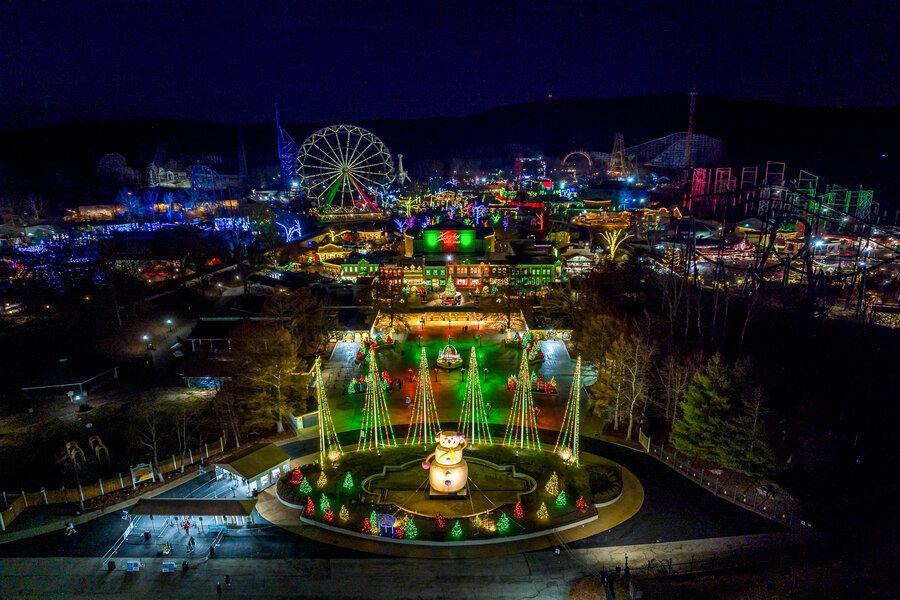 Six Flags Holiday in the Park
Enjoy a festive trip to Six Flags for their Holiday in The Park with limited rides available, lights, live entertainment, seasonal treats, photo opportunities, holiday shopping and games. Check out the next attraction right next door at Jellystone Park for a full holiday experience!
November 20 – December 31. Entry Fees start at $29.99 per person.
Photo Courtesy of Six Flags
---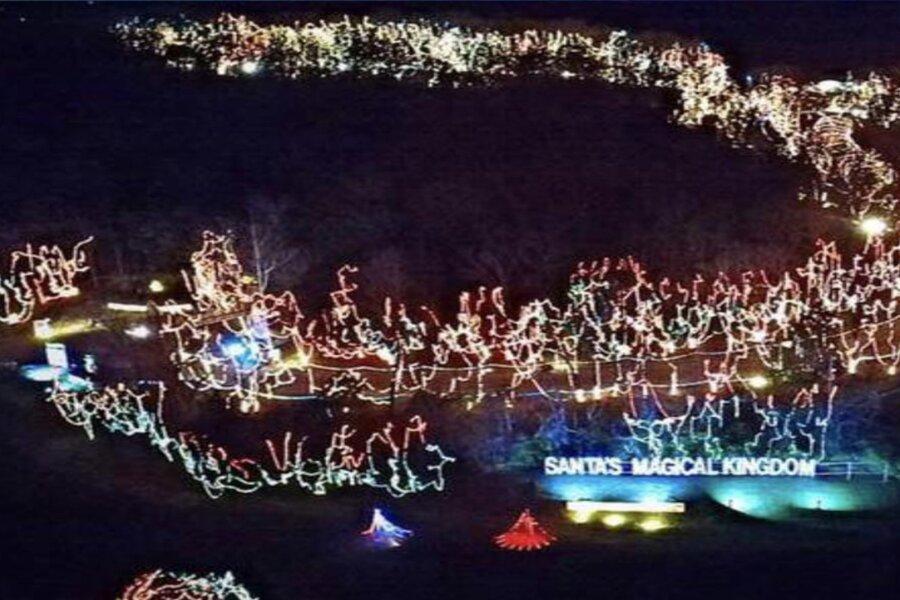 Santa's Magical Kingdom
Visit Santa's Magical Kingdom at Jellystone Park. Drive through the park or opt for additional entertainment including wagon rides, train rides and trip to their holiday general store.
November 18 – January 8. Driving charges start at $30 per car.
Photo Courtesy of Jellystone Park
The holiday season isn't all about the lights!
Check out these additional Holiday activities around St. Louis.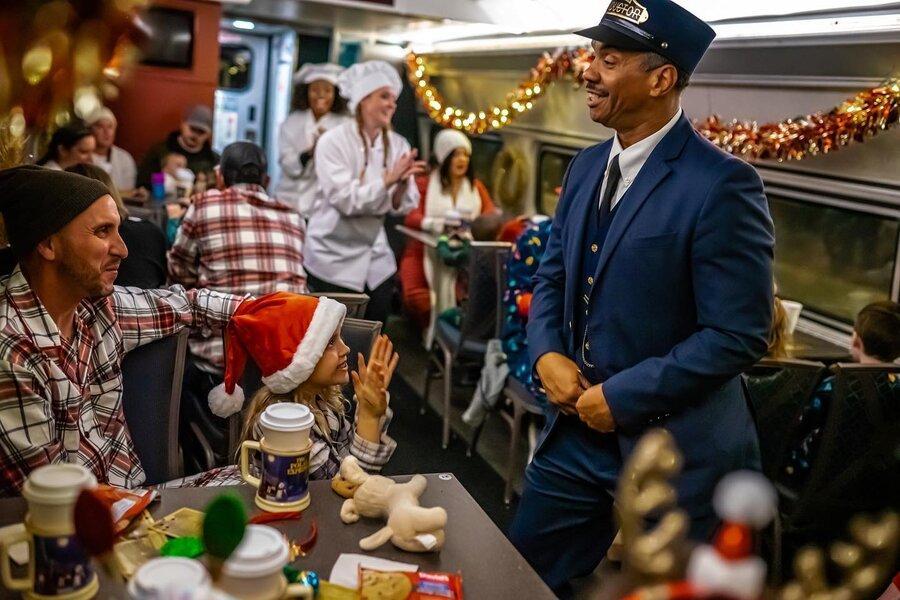 Polar Express Train
Take a magical trip on the St. Louis Polar Express Train departing from Union Station. Wear your pajamas and settle in for a ride to the North pole! Listen to a reading of the book while enjoying cookies and sipping cocoa. Once you arrive at the North Pole, Santa comes to visit everyone on the train.
December 18 – 30
Photo Courtesy of The Polar Express
---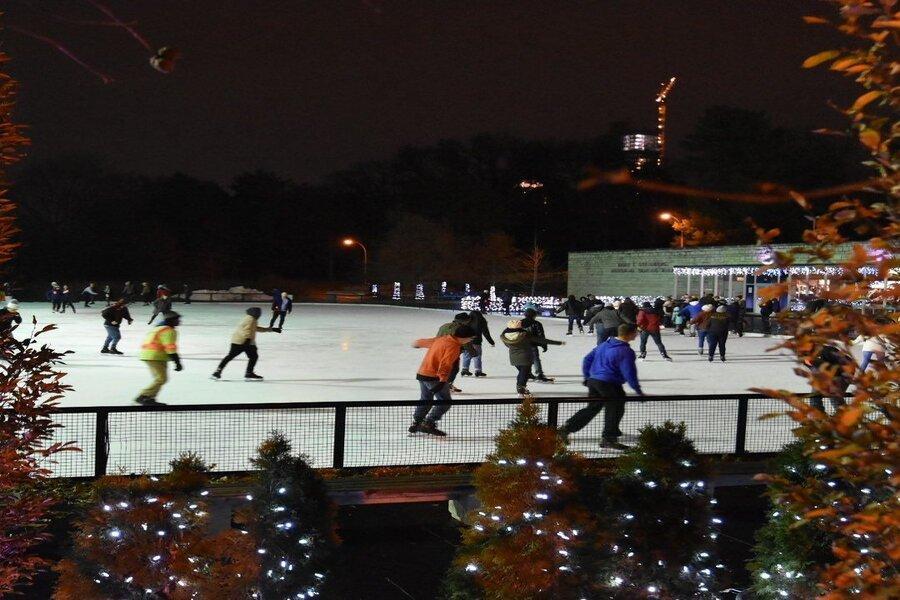 Steinberg Rink
Go ice skating at Steinberg Rink in St. Louis. Not only can you go ice skating in the park, but you can try the bumper cars on ice and grab snacks and beverages in the café.
November 19 – February 20
Skating fees start at $10 per person with $6 skate rental fees.
Photo Courtesy of Steinberg Ice Rink
---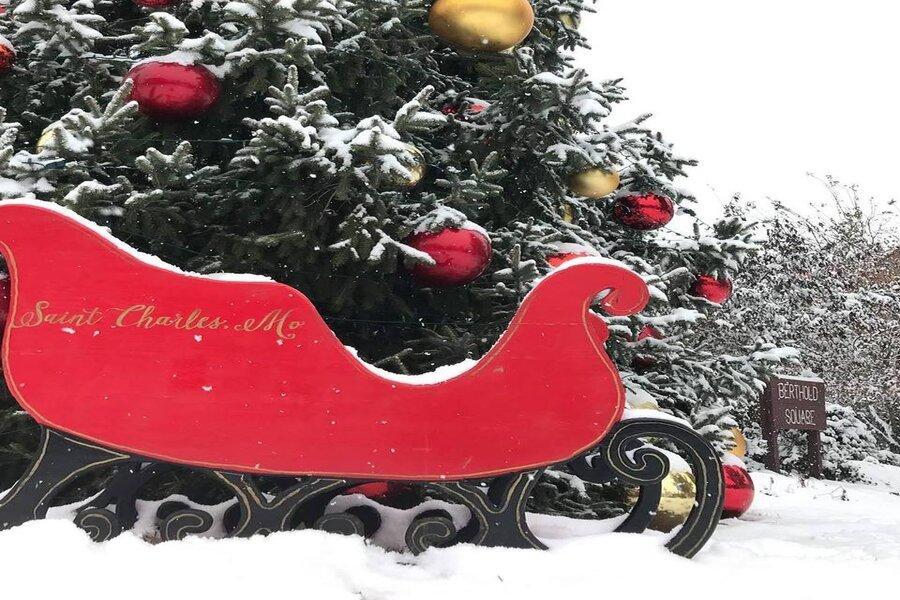 St. Charles Christmas Traditions
There is a ton to enjoy on Main Street during St. Charles Christmas Traditions. As you stroll through the historic streets of St. Charles, you will find storytelling and an exploration of holiday traditions from all over the world. You can purchase hot roasted chestnuts and watch as Santa's from around the world dress in their own cultures attire. Listen as Victorian carolers sing. You will find opportunities for photos with Santa. Of course, there is also shopping in the famous historic district.
November 25 – December 24
Photo Courtesy of Discover St. Charles