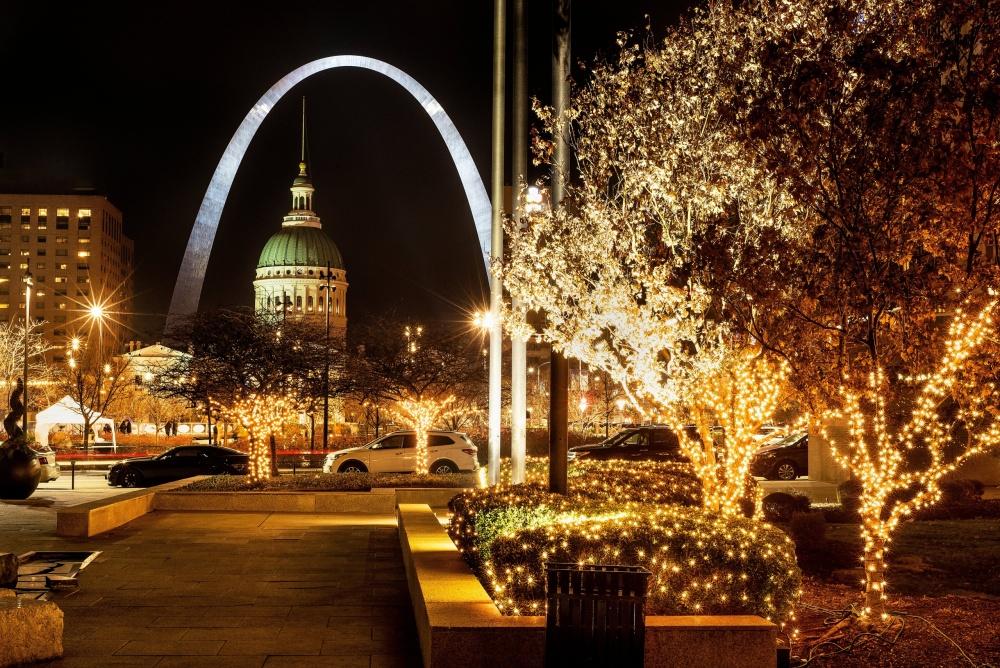 This time of year can often be chaotic for everyone. Make sure to slow down and take some time to enjoy the holiday activities around the St. Louis Metro Area. There is something to do regardless of the temperature outside, with opportunities to look at lights from the warmth of your vehicle, experience walking tours, go ice skating and even train rides. Check out the following list we've put together to find festivities for the whole family to get into the holiday spirit!
*We have highlighted helpful details about the attractions. Dates for all attractions are select dates and times. Always check the individual website for exact details or changes to their schedules to plan your trip.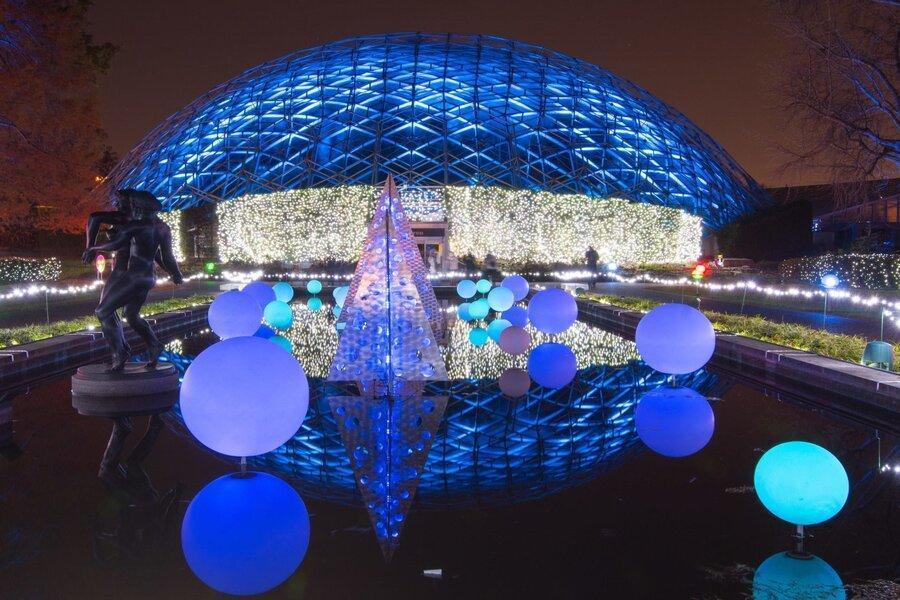 Garden Glow
Enjoy one of the top holiday activities in St. Louis at the Garden Glow at Botanical Gardens. Be prepared for a 90-minute walk with staged photo opportunities featuring nearly TWO MILLION dazzling lights! You can meet Santa, indulge in food and beverages, and even rent a fire pit!
November 18 – January 6. Public admission for children starts at $5 and adults starts at $17.
Photo Courtesy of Missouri Botanical Garden
---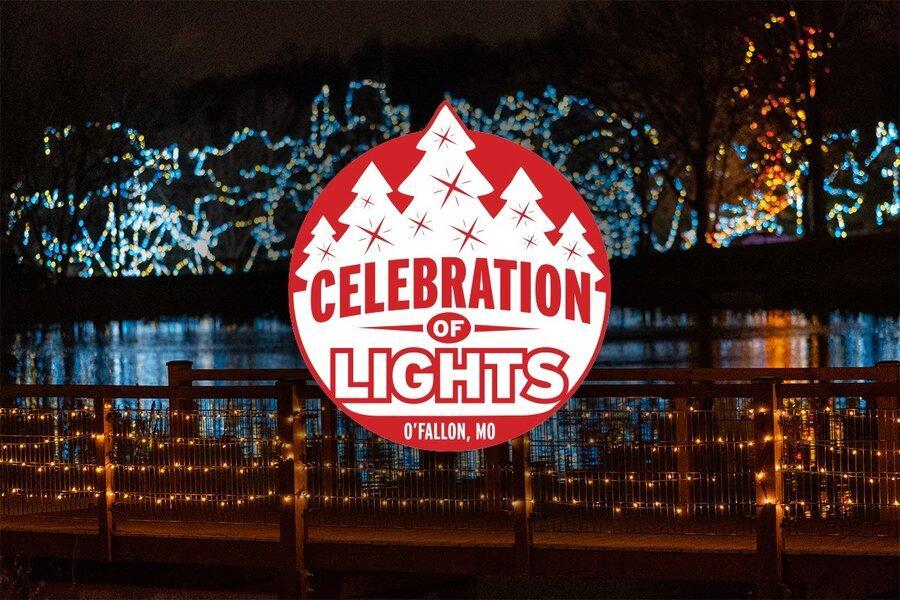 Celebration of Lights
Take a festive drive through the Celebration of Lights at Fort Zumwalt Park in O'Fallon, MO. Additional attractions include Old-Fashioned Holiday Stroll, carriage rides, hayrides and City train rides.
November 24 – December 30. Admission begins at $15 a vehicle. *Drive-through (Tickets must be purchased in advance! Ticket sales open November 6)
Photo Courtesy of the City of O'Fallon, MO
---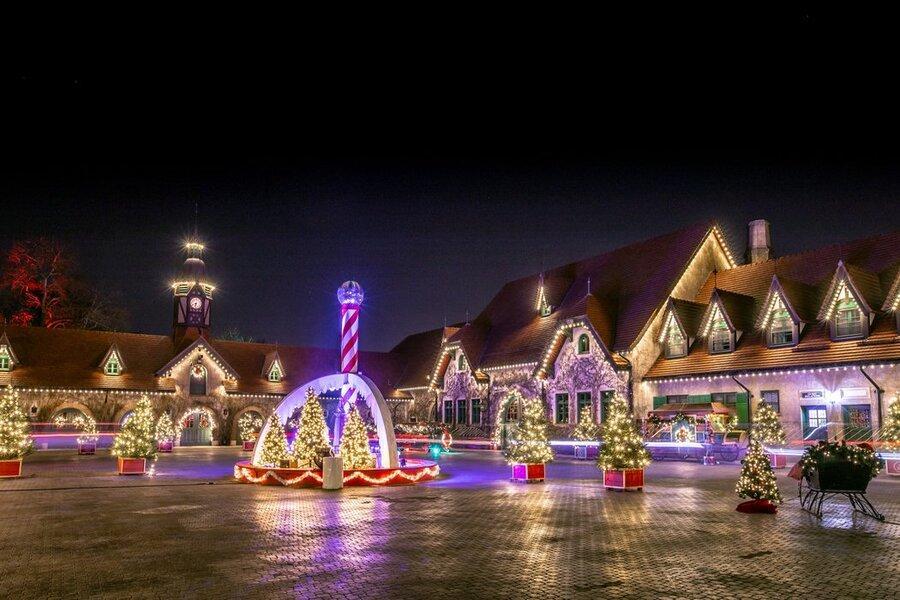 Holiday Lights at Grant's Farm
Take a drive or walk through Grants Farm Holiday Lights. Add on options include photo opportunities, meeting Santa and Mrs. Claus, renting fire pits, carriage rides, food and beverages and more!
Drive through November 24 – December 30. Admission begins at $29 a vehicle.
Walk through November 24 – December 30. Admission starts at $12 per person, children 3 and under are free. Parking starts at $16.
Photo Courtesy of Grants Farm
---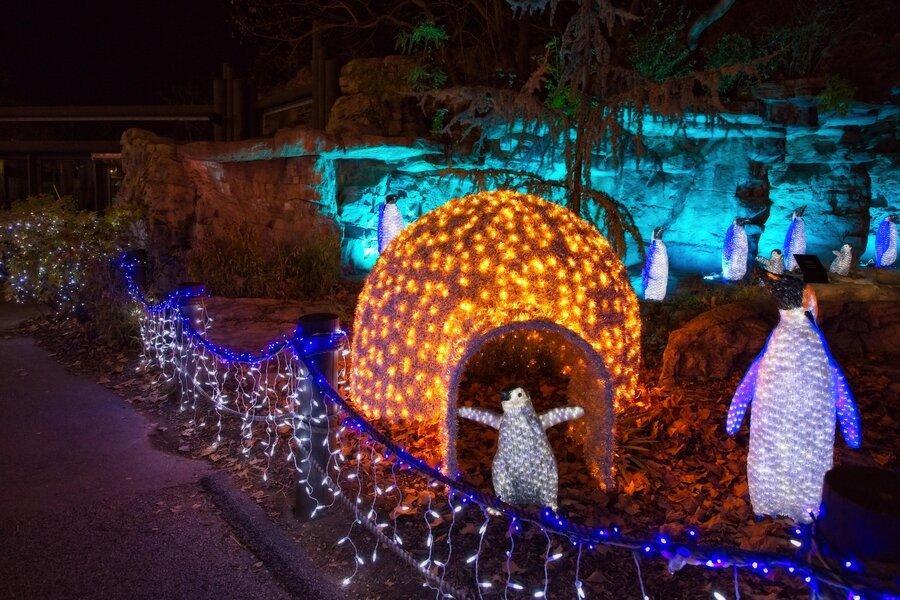 U.S. Bank Wild Lights
Take a walking tour through the St. Louis Zoo during Wild Lights. 2023 brings some brand new light displays! Festivities include entertainment, children's activities, food, shopping and of course, animals!
November 24 – December 30. Prices begin at $12 with children under 2 years of age are free. Free parking!
Photo Courtesy of the St. Louis Zoo
---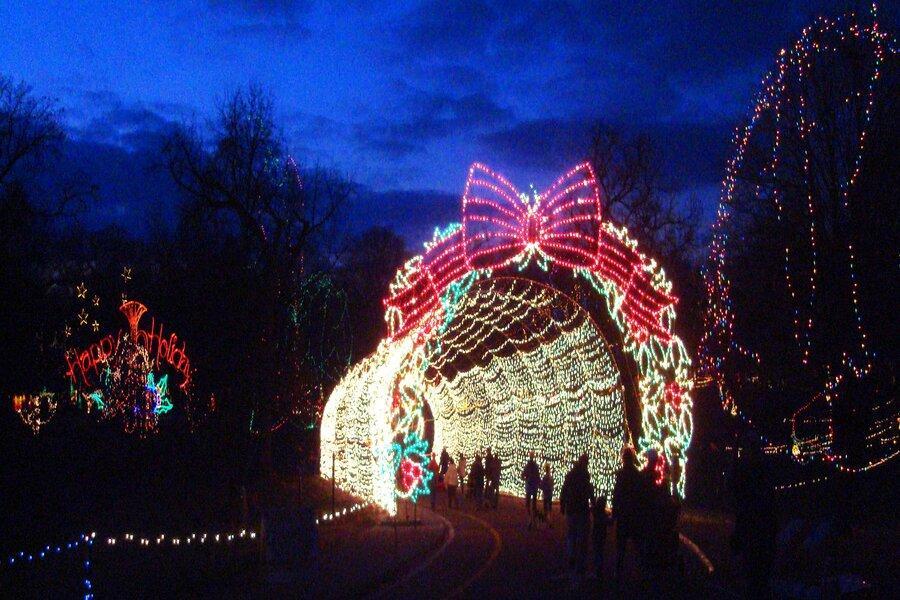 Winter Wonderland
Enjoy over 1 Million glimmering lights from the comfort of your vehicle. Drive through the Winter Wonderland in Tilles Park this winter!
November 22 – December 30. Prices starting at $20 for a vehicle.
Photo Courtesy of St. Louis County Parks
---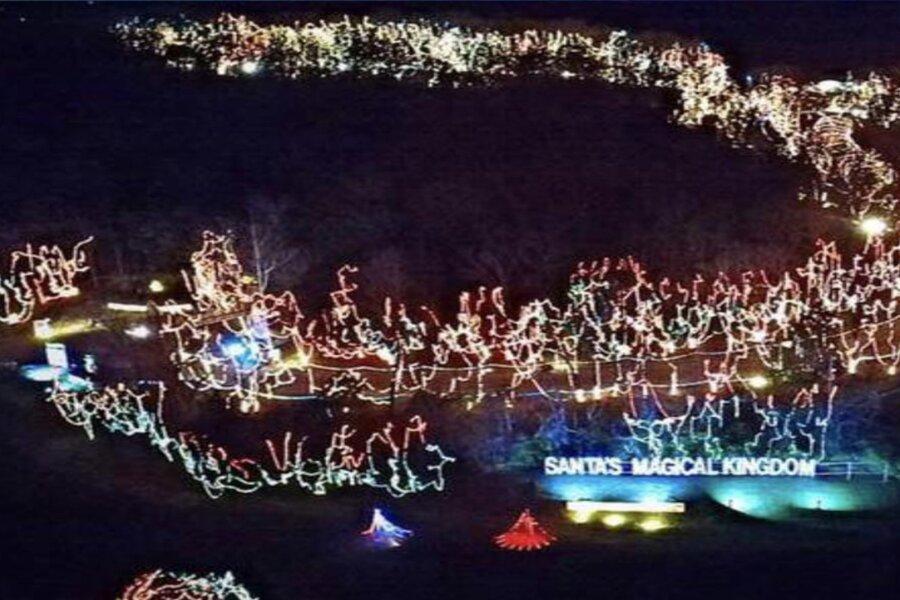 Santa's Magical Kingdom
Visit Santa's Magical Kingdom at Jellystone Park. Drive through the park or opt for additional entertainment including wagon rides, train rides and trip to their holiday general store.
November 17 – January 7. Driving charges start at $35 per car.
Photo Courtesy of Jellystone Park
The holiday season isn't all about the lights!
Check out these additional Holiday activities around St. Louis.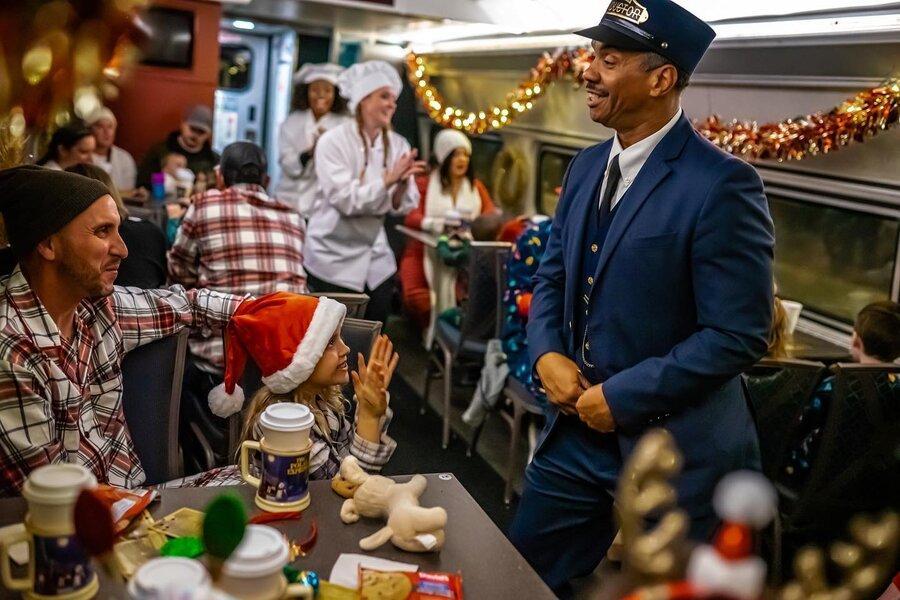 Polar Express Train
Take a magical trip on the St. Louis Polar Express Train departing from Union Station. Wear your pajamas and settle in for a ride to the North pole! Once you arrive at the North Pole, Santa comes to visit everyone on the train.
December 17 – 30
Photo Courtesy of The Polar Express
---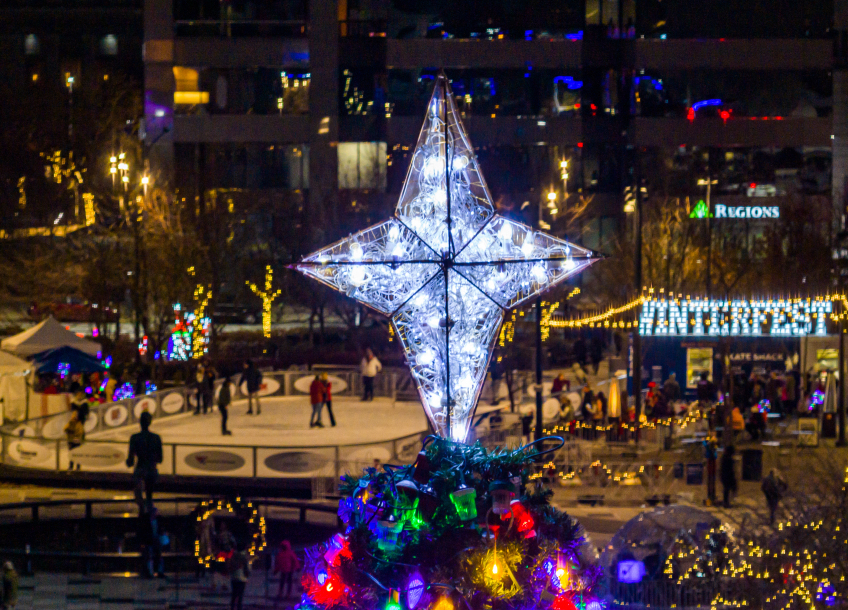 Winterfest at Kiener Plaza
Winterfest, presented by Bank of America and World Wide Technology, is back again with all your favorites! Have fun ice skating, making s'mores and check out the igloos underneath 100,000 twinkling lights in the shadow of the Gateway Arch. This winter celebration also showcases exciting events like St. Louis Blues' try hockey free, visits from princesses and superheroes, and a family friendly New Year's Eve fireworks show!
November 18 – December 31
---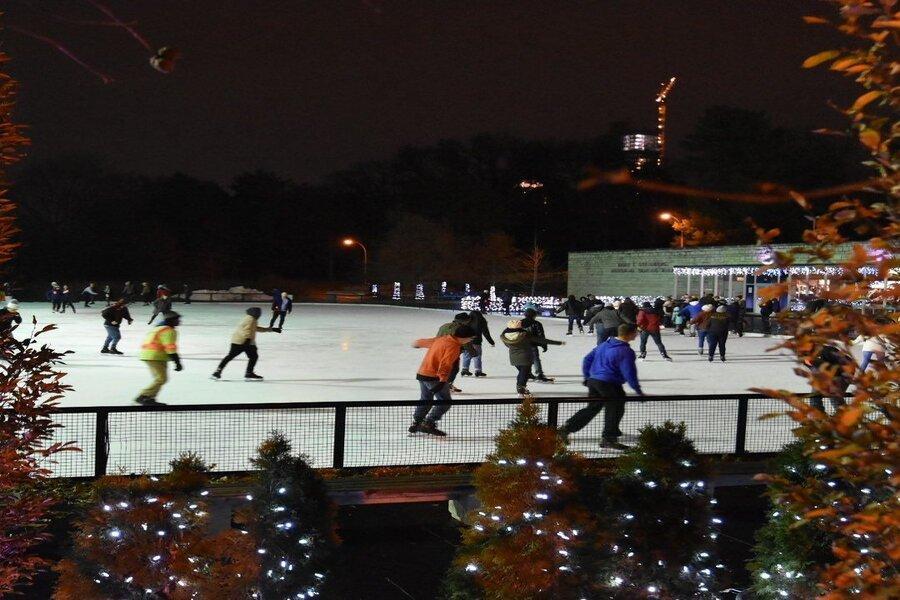 Steinberg Rink
Go ice skating at Steinberg Rink in St. Louis, the largest outdoor skating rink in the Midwest.
November 17 – March 3
Skating fees start at $10 per person with $6 skate rental fees.
Photo Courtesy of Steinberg Ice Rink
---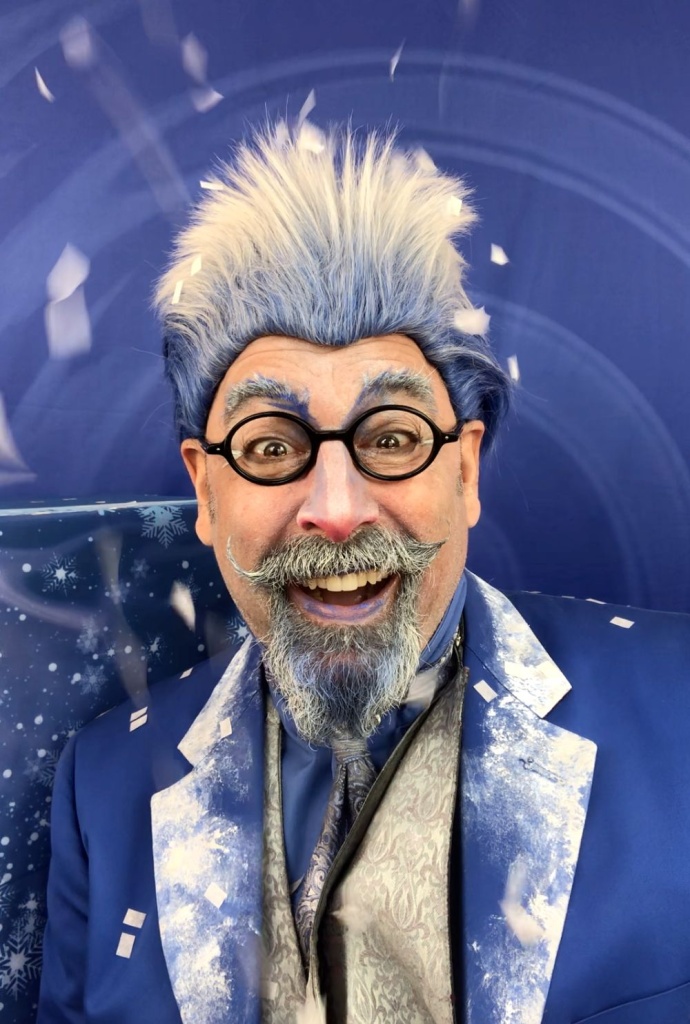 Jack Frost: Snow Kidding!
Veteran New York-based variety performer and physical comedian David Engel has been entertaining audiences since 1989. He combines theatrical clown and slapstick antics for a brilliant family friendly show, Jack Frost: Snow Kidding!
"In Jack Frost: Snow Kidding!, Engel brings to life the world-famous, winter sprite and drums up holiday cheer in this engaging variety show that features slapstick antics, cartoon-like sound effects, bubble play, musical bell chimes, adept magic, and eye-popping puppetry. With audience participation, occasional flurries, and a minor indoor snowstorm, this holiday show will delight audiences of all ages. Enjoy complimentary hot chocolate and cookies after the performance!" – Lindenwood University
December 3 at 3p.m.
Photo Courtesy of Lindenwood University
---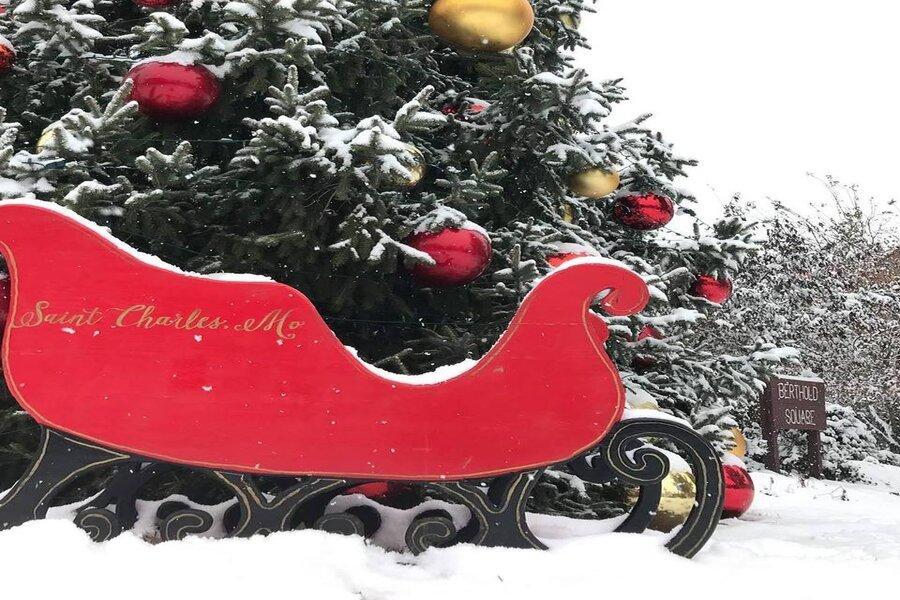 St. Charles Christmas Traditions
There is a ton to enjoy on Main Street during St. Charles Christmas Traditions. As you stroll through the historic streets of St. Charles, you will find storytelling and an exploration of holiday traditions from all over the world. You can purchase hot roasted chestnuts and watch as Santa's from around the world dress in their own cultures attire. Listen as Victorian carolers sing. You will find opportunities for photos with Santa. Of course, there is also shopping in the famous historic district.
November 24 – December 24
Photo Courtesy of Discover St. Charles