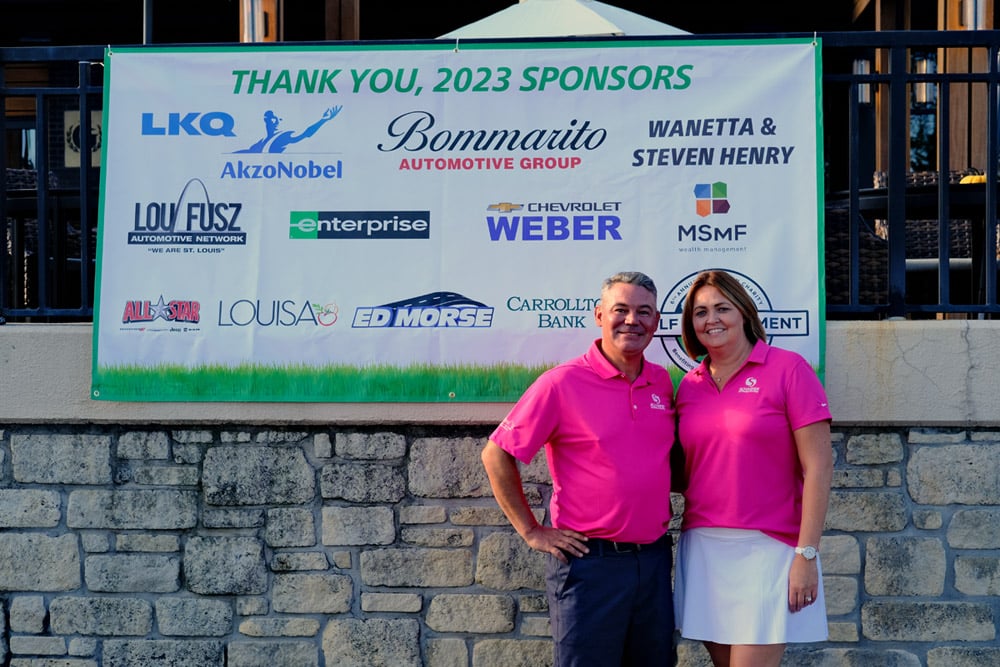 Schaefer Autobody Centers has announced a donation of $80,000 to St. Louis Children's Hospital, a result of the company's Annual David Ian Charity Golf Tournament held on September 25, 2023, at Greenbriar Hills Country Club in Kirkwood, MO. This contribution, the largest in the tournament's six-year history, will provide valuable support to children and their families at Children's Hospital.
The David Ian Charity Golf Tournament, a personal initiative by Scott Schaefer and his wife Sarah, is a heartfelt tribute to their late son, David Ian Schaefer. David, born in 2015 with severe birth defects, sadly lost his battle with illness in early 2016. In his memory, the collision repair company hosts this golf tournament every September.
Scott and Sarah deeply appreciate the exceptional care their son received at Children's Hospital, an experience that left an enduring impact despite its brevity. Their time at St. Louis Children's Hospital also introduced them to numerous other families facing the immense challenges of caring for a sick child in need of medical treatment.
"Reflecting on our experience, I want to emphasize the journey families endure when tending to an ailing child. We are profoundly thankful for the remarkable acts of kindness demonstrated by individuals and local businesses within the community, all in support of Children's Hospital. These selfless efforts have touched our hearts and left us with a sense of gratitude for how they have collectively contributed to improving the lives of both the children receiving care and the families providing support."

–Scott and Sarah Schaefer
Presenting sponsors Bommarito Auto Group, LKQ/AkzoNobel and Wanetta & Steven Henry headlined the more than two dozen St. Louis area companies who sponsored the tournament. Next year, the event will be held on September 23, 2024. To learn more about the golf tournament or how your organization can contribute, please visit www.schaeferautobody.com/golf.