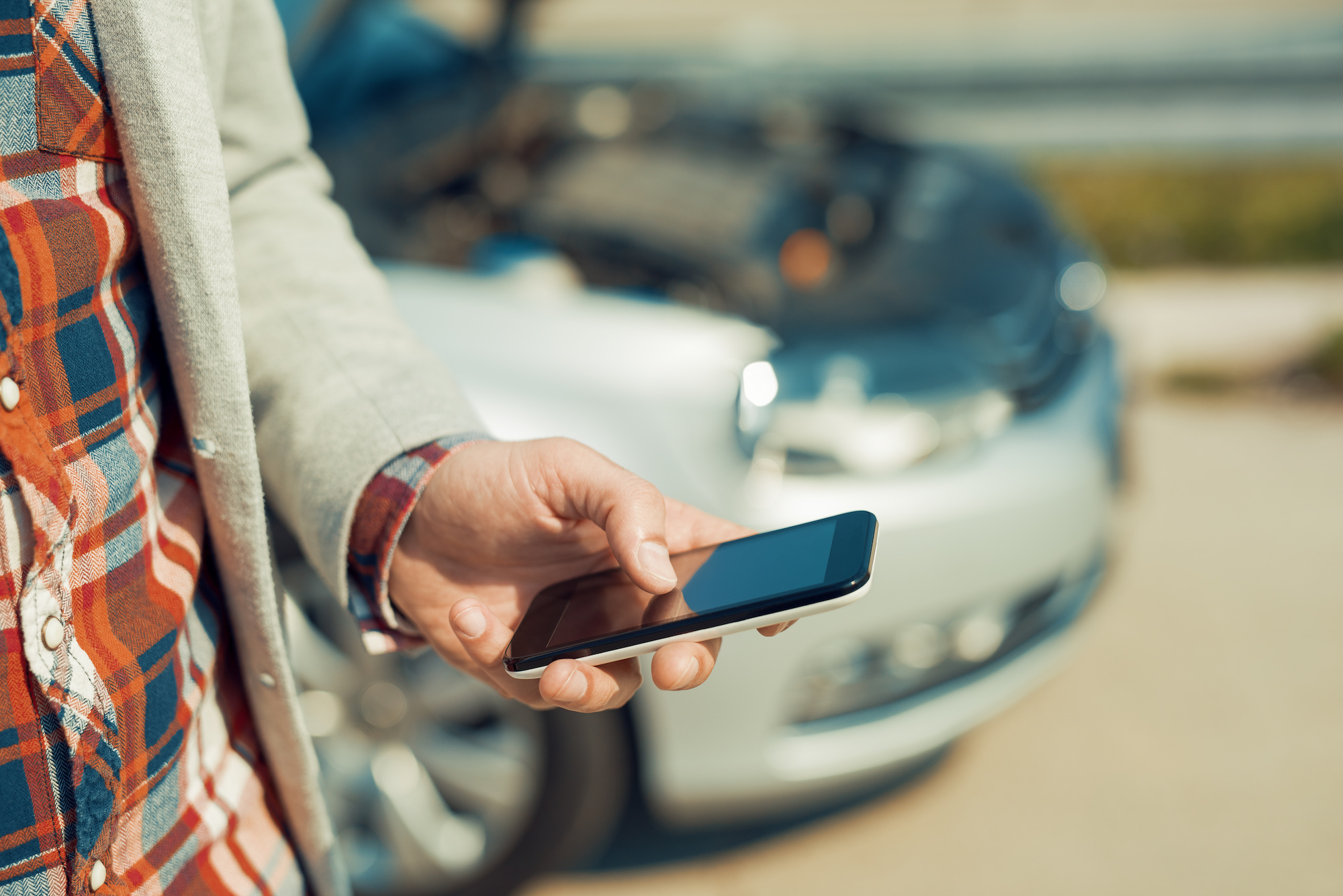 Who can tow my car near me after an accident? With your heart pumping and your brain trying to make sense of what just happened, it can be difficult to think straight. This guide is written to provide a quick and easy guide for getting your car towed after an accident, so your car can be transported somewhere safer.
Step 1: Move Away from the Flow of Traffic
After experiencing a car accident, you'll probably be pretty shaken up. The first thing to focus on, though, is moving away from the flow of traffic. If you can drive your car to the side of the road or somewhere else that isn't immediately in the road, do so. Otherwise, step out of your car and move yourself away from traffic. If your car is blocking traffic, secondary accidents can sometimes occur. You don't want to get any more hurt than you may be already, so first get to somewhere safe. You can make any necessary phone calls and swap information once you're out of harm's way.
Step 2: Contact Emergency Services
Once you're somewhere safe, it's important to call 911. The authorities can help block off traffic (if necessary), arrange for EMS, and help document the details of the accident. While the police cannot determine fault, themselves, this documentation will help with filing a claim through your insurance later in the process. The police report may also play a role in which driver's insurance will ultimately cover the towing cost.
Step 3: Understand What Your Insurance Covers
If roadside assistance is covered by your car insurance provider, figure out how much they cover and how is that process handled. Do they cover the cost 100%? Do they pay everything up front or do they reimburse you? Do they prefer you use specific towing companies? These things will be important to know before you make the call to a towing company. If you're not certain, check your insurance card or contact your insurance agent for help.
Step 4: Be Cautious of Unsolicited Towing Services
If a tow truck shows up on the scene before you've been able to call for one, be wary. While some of these tow truck drivers may simply be trying to help, there are others who seek out car accidents and charge expensive fees, making money off of your misfortune. Be cautious and, if you can, opt for a towing service you can trust, like Schaefer Autobody.
Step 5: Get the Facts, Get Documentation
When the tow truck arrives on the scene, get documentation for their services. How much will the tow cost? Where is your car being delivered? Are there fees for storage? These are things you should understand before you agree to their towing services, with a receipt or invoice provided you afterwards.
Don't panic at that original question: Who can tow my car near me after an accident? If you need any assistance after an accident, with towing or collision repairs, talk to the experts at Schaefer Autobody. With services ranging from auto body paint to dent removal, to auto glass repair; Schaefer Autobody is sure to leave you a satisfied customer.
Get started on your accident repair today by scheduling an appointment.