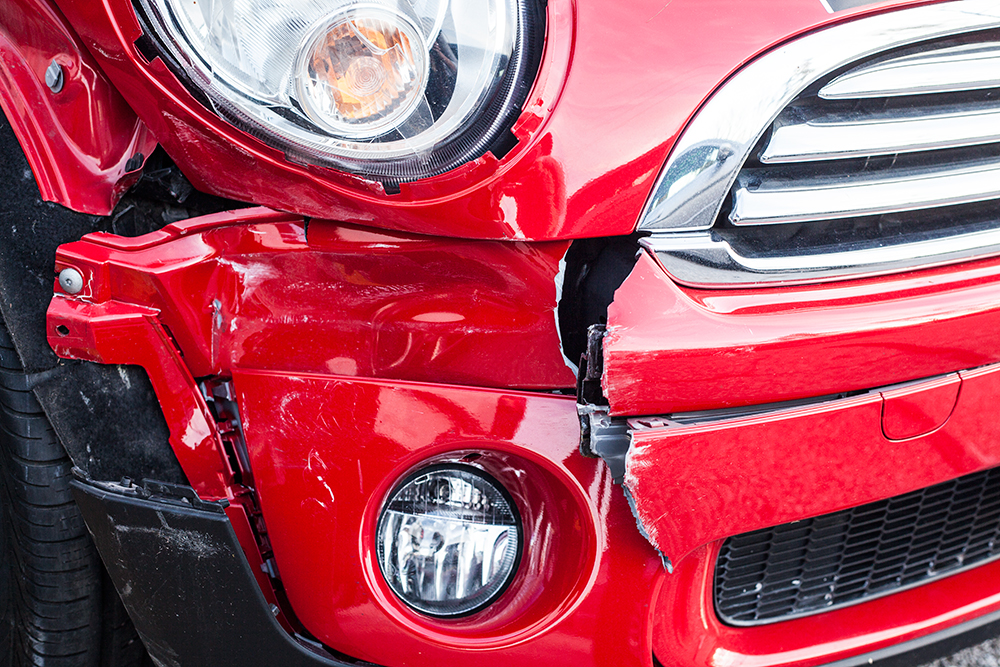 When accidents happen, it's safe to assume the primary question on everyone's mind is "When can I have my car back to normal?"
While we understand why this is the most important question for people, there are a lot of other important questions that need answered in the auto body repair process in order to ensure your experience is as easy as it can be.
We've selected a few questions that we feel are the most important to ask your auto body shop when it comes to helping you with your auto body repair experience.
1. My car repairs will take several days. Does auto insurance pay if I need a rental car?
Yes, if your auto insurance policy carries rental car coverage. Not all insurance policies cover the entire cost of a rental car, so be sure to check with your insurance company to see what percentage of rental car fees will be taken care of by your policy.
2. Do I have to arrange for my rental car separately, on my own?
No. As a matter of fact, we can help you with that. We can arrange to have a rental car ready for you at any of our St. Louis and Columbia area locations for your convenience, so that you don't have to take additional time out of your day to get back to your regularly scheduled life.
3. Can I have my car repaired anywhere I want or do I have to use the auto body shop that my insurance company chooses?
The choice of where to have your car repaired is entirely yours. Your insurance company is available to offer suggestions if you do not know where to start, but it is ultimately up to you which auto body shop does your repair.
4. When the insurance company says my car is a total loss, what do they mean?
When your car is listed as a total loss or "totaled," this means that the cost of repairs exceeds the value of your car. The insurance company makes the final determination. The estimated value of your car is based on several factors including age, mileage, and resale value.
5. What happens if my car is totaled?
Depending on your insurance policy and loan status, you will be paid for your car in certain ways. If you no longer owe money on your auto loan, your insurance company will issue payments directly to you, possibly minus any deductible you have depending on your policy. If you still owe on your auto loan, payments are typically issued to both you and the lender to be allocated properly. Lenders are usually paid first, with remaining amounts issued to you.
6. Can I keep my car if it is totaled?
You can maintain ownership of the car if it is totaled. Your insurance company will assist you if you choose to retain the vehicle.
7. Who issues the claim number?
In most accidents there will be a separate claim number for each insurance policy/vehicle involved. When dealing with auto damage that is the fault of another driver, you will typically be using the other driver's insurance and claim number to handle your repairs.
8. How do I protect my best interests while working with another driver's insurance company?
Communication! Contrary to some stereotypes, when another driver is obviously at fault in an accident, their insurance company will be eager to quickly and kindly help you get your car back in working order. As you field calls from the at-fault driver's insurance company, don't hesitate to ask questions about what you can expect from them. Clarify if you have access to a rental car. Let the insurance company know where you'll be taking your car for repairs. If there is ever a point where you are feeling confused or uncertain, request additional information or reach out to your own insurance agent for assistance. Then, once your car is in our care, we'll work directly with the insurance company to keep them in-the-know about timelines and payment.
9. How do I keep up with the status of my repairs so I know when my car is ready?
At Schaefer we offer our customers our Dashboard Updates to keep them informed of the status of their auto body repairs. These updates can be sent to you in the method you prefer, either by telephone, email, or text.
10. Is there a warranty on the repairs to my car?
Yes. We maintain the highest standards of quality in the St. Louis area when it comes to auto body repair. We believe in the work that we do so much so that Schaefer Autobody guarantees the repairs on your vehicle for the life of the vehicle so long as you are the owner.
We're hoping this answers some questions you may have had about the ins and outs of getting your car's auto body damage repaired. As always, our goal at Schaefer is to minimize the inconvenience for our customers and help you make it like it never happened, as fast as we can.
Schedule a repair or estimate with Schaefer Autobody today.