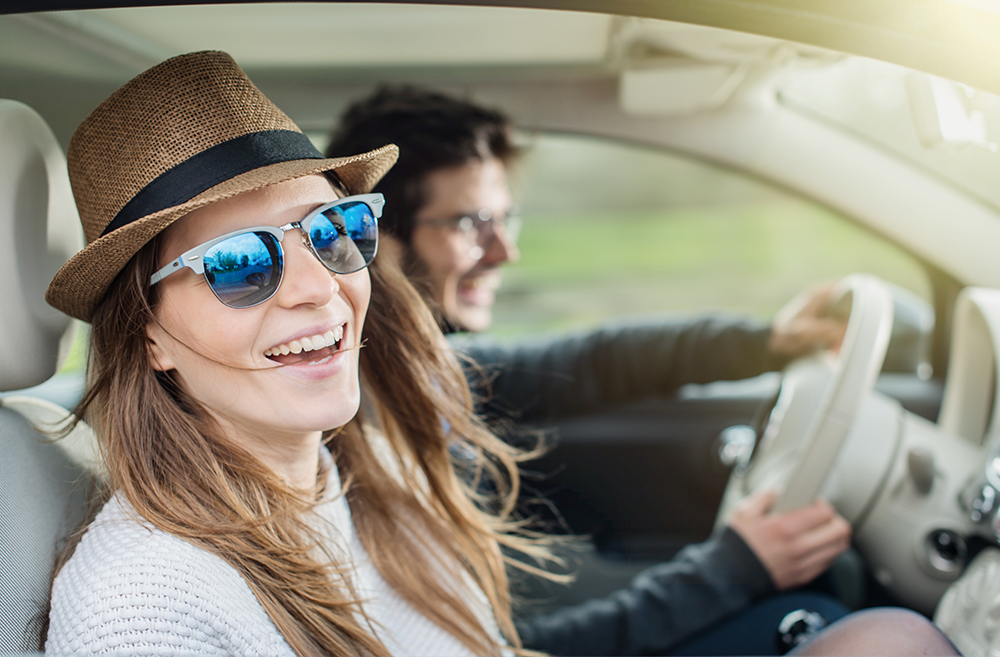 Whether it's car insurance professionals, car dealerships or body shops, understanding the Millennial customer is a vital part of understanding your business. Millennials, those tech-savvy people born between the years of 1980 and 1996 roughly, make up the largest demographic in the workforce now. That being said, their spending patterns can have a huge impact on the car industry.
To understand the Millennial customer, you must first understand a little more about their situation and how that differs from 20 and 30 somethings of years past. For starters, they are the first generation to grow up with technology as an integral part of their daily lives. Familiarity with the digital world has made them more comfortable trusting it for a variety of uses.
Another key factor of Millennial life is that due to rising costs in education, many Millennials find themselves saddled with higher amounts of student debt than previous generations. This high debt in combination with fewer available well-paying jobs has left Millennials gun shy of spending money on the kinds of big purchases that seemed essential to Gen X'ers and Baby Boomers. Instead of buying homes, Millennials are choosing to stay home with their parents. In lieu of buying a new car, public transportation and ridesharing services like Uber are becoming more popular. All of these trends are a response to modern Millennial budgetary needs.
No matter what Millennials are doing with their money, you can be sure they've utilized all of the technology available to them to inform their purchases. The key to interacting with Millennials is ease of use and convenience. Here's a closer look into the way Millennials are interacting with different aspects of the car industry.
Car Buying
When it comes to car buying, Millennials are choosing to conduct their research online before even stepping foot onto a car lot. In addition to their independent research, Millennials are also far more likely to make decisions regarding their car purchases from word of mouth suggestions made by friends and family.
Car Insurance
The first thing you should know about how Millennials are buying car insurance is that their method of choice is increasingly online. Where their parents' generation probably sought out a local insurance agent to help them with their insurance purchases, Millennials are choosing to browse through insurance companies' websites at their own pace and will ultimately end up making their purchase through an online system.
It also follows that they enjoy interacting with their insurance company online. They are far more likely to submit a claim or make changes to their policy through an online system. That's why making website features convenient and easy to use is so important for insurance companies that want to build a long lasting relationship with the Millennial customer. Millennial customers are also perfect for trying out new high tech services like Progressive's Snapshot, a service that allows drivers to plug in a monitoring device from Progressive to their car's computer that records their driving habits and offers deeper discounts for good driving.
Auto Body Repair Shops
Being involved in an automobile accident and having to get your car repaired is inconvenient. Good auto body shops are always striving to make the process of getting auto body damage repaired as convenient as possible for their customers. Millennials are particularly interested in convenience as a motivating factor for the services they use, so the more convenience an auto body repair shop can provide them, the better. Schaefer offers convenient services like our Dashboard Updates, where we keep our customers updated on the status of their vehicle repairs through messaging services like text and email. We even offer our clients the ability to text us to request a quote for their repairs, just the kind of thing a tech savvy Millennial is looking for.
So remember, if you'd like to make a better connection to your Millennial customers:
Convenience is key
Technology is your friend
Being knowledgeable of a few common hashtags or Drake lyrics probably wouldn't hurt either. Hey Millennials, Schaefer's Dashboard Updates are #OnFleek.