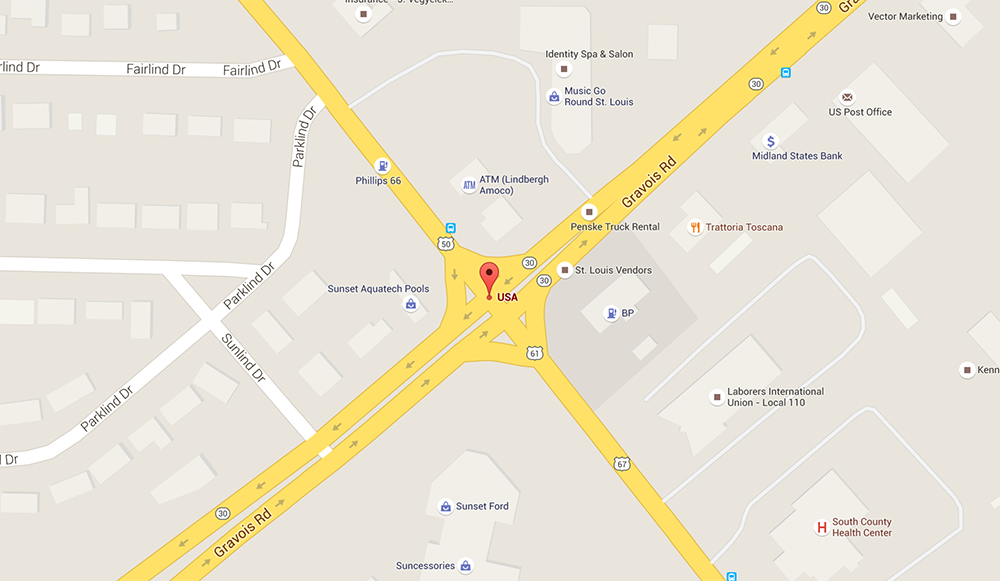 Have you ever been driving along and silently thought to yourself "Well this is just an accident waiting to happen"? Reality is, accidents might happen there all the time. As competent and experienced drivers we can all recognize when certain roads or intersections are problematic. So what exactly makes an intersection more dangerous than others?
· Poor Visibility
· Insufficient Lighting
· Narrow Lanes
· Heavier Traffic Than Average Intersections
· Ambiguous Traffic Signs or Traffic Lights
To understand more about why accidents happen more in certain places and reduce the risk of accidents, auto insurance giant State Farm did a survey of the nation's most dangerous intersections. They looked at accidents involving only intersecting roads (not highways or on/off ramps) and measured them by certain criteria. These criteria included average amount of property damage and percentage of time injuries were reported along with their severity to determine the overall rank of most dangerous locations. Once all of the data was collected and analyzed, intersections were rated and the top 10 of the compiled list of intersections per state were made available to the state Public Affairs departments.
Of our state's list it was determined that in addition to Springfield, St. Louis is home to several of Missouri's most dangerous intersections, many of which have some of the common issues listed above. So just which St. Louis intersections should you be most concerned about?
1. Sunset Hills – Gravois & Lindbergh Boulevard
This south county location is a particularly busy intersection where two high traffic roads with higher speed limits converge. At the time of the State Farm study, this was St. Louis' most dangerous intersection.
2. Ellisville – Manchester Road & Clarkson Road
The intersection of Manchester Road and Clarkson Road in Ellisville has several business entrances located near the intersection, leading to an increased amount of stop and go traffic that could be problematic, especially at busier times of day.
3. Florissant – Patterson Road and Lindbergh Boulevard
As you can see, the intersection of Patterson Road and Lindbergh Boulevard in Florissant is not a particularly intuitive intersection, with different turning lane indicators making it a difficult intersection to navigate.
4. O'Fallon – State Highway K & State Highway N
The intersection of State Highway K and State Highway N is not only located in a commercial area with lots of business traffic, but is also directly off of 364 in O'Fallon, bringing it even more traffic during rush hour. The increased traffic makes any spot a much greater accident risk.
5. St. Peters – Highway 94 & Jungermann Road
This busy St. Peters location converges at two high traffic intersections, earning it the distinction of the 7 most dangerous intersections in the St. Louis area.
6. Twin Oaks – Highway 141 & Big Bend
As you can see from the Google Maps image, the intersection at Highway 141 and Big Bend has several lanes including multiple turn lanes flowing in various directions, all operating in the small space of one intersection.
7. Independence – East 23rd Street & Missouri Highway 291
With very busy multiple lane roads coming together with turning lanes in a busy commercial area, it's no wonder this intersection has more accidents than others.
The team at Schaefer Autobody encourages everyone in the St. Louis area to exercise caution at these accident-prone intersections. If you have to travel in any of these areas frequently, be aware of your other drivers and reduce your speed to ensure you don't end up in an unnecessary fender bender. Safe driving, St. Louis!