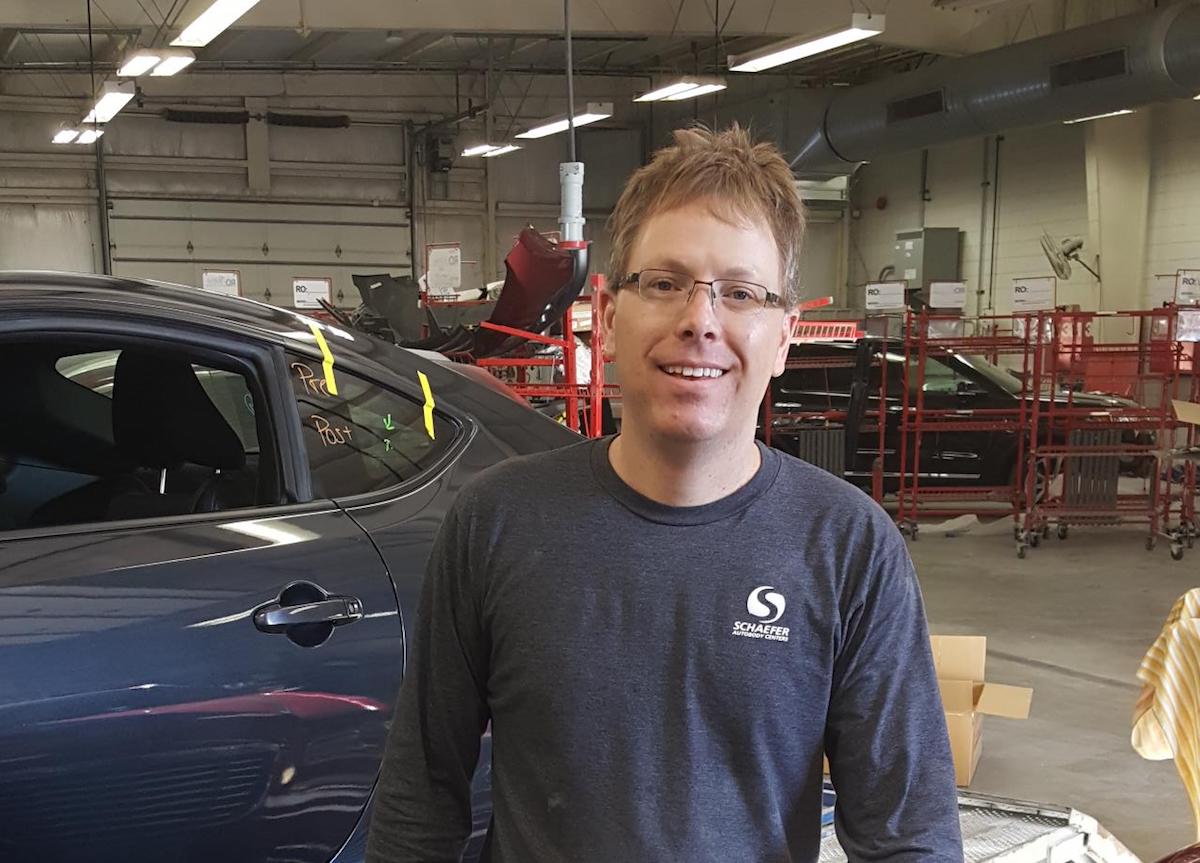 Chris Guthrie has been with Schafer Autobody since 2012 and has worked at both the Ellisville and South County locations. His years of experience, technical knowledge and attention to detail make him an invaluable asset to the team. Chris strives to restore every vehicle he touches to its former glory, exemplifying the Schaefer promise to make your collision seem like it never happened.
Chris represents each of Schaefer Autobody's core values. He brings honesty and integrity to each job, and he knows how to complete a job efficiently and expertly, saving the shop and the customer time and money.
Chris is a team player and is constantly making himself available to help others, and his coworkers value his wealth of knowledge. His positive and altruistic attitude is contagious and uplifts everyone he works with.
Not only does Chris make it a point to help anyone in the shop with whatever they need, he's also the company-wide resource for R1234YF A/C evacuation and recharges. If another Schaefer Autobody center has a vehicle in need of this service, they drive or have it towed to Chris for the repair to ensure quick, expert service, saving everyone at the shop time and decreasing the wait for the customer.
If you need to make your most recent collision seem like it never happened, you can trust you're in good hands with Chris and the rest of the team at Schaefer Autobody.