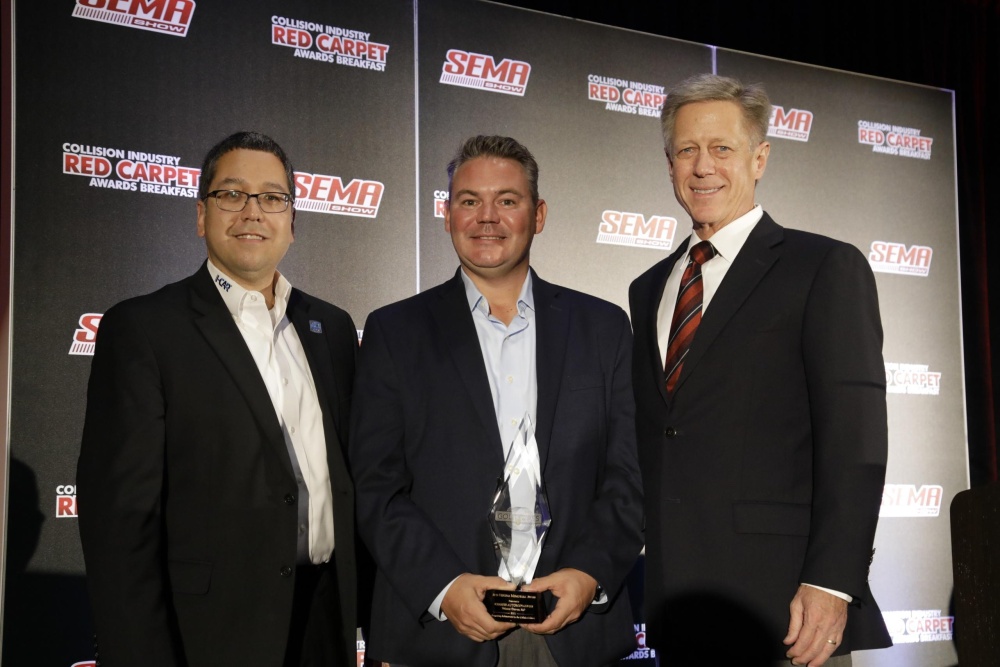 On November 3, 2021, I-CAR® recognized Schaefer Autobody Centers as the 2020 recipient of its prestigious annual Russ Verona Memorial I-CAR Award for exceptional contributions to the collision repair industry.
I-CAR's News Release Announcing the Award
HOFFMAN ESTATES, IL, November 3, 2021 – I-CAR®, the Inter-Industry Conference on Auto Collision Repair, announced the 2020 recipient of its annual Russ Verona Memorial I-CAR Award that recognizes one collision repair shop for advancing technical education and professionalism in the collision repair industry. 

The Russ Verona Memorial Award, honoring an I-CAR Gold Class® shop that actively promotes technical training and a positive image for the collision repair industry, was awarded to Schaefer Autobody Center in Webster Groves, MO. Recognized as Gold Class since May 2006, the Webster Groves location is one of 12 owned by Scott Schaefer, President and Owner. The shop promotes the I-CAR Gold Class designation to customers, insurance agencies, area schools and employees. According to Scott, "Our collision repair accreditations and certifications (over 17) are the result of passion for collision repair, customer experience, and diligence towards every auto repair."

The shop has been a long-standing South Central Region Committee Member for the St. Louis I-CAR Committee, and since 2006 has supported the St. Louis I-CAR CREF Job Fair by volunteering to organize and help run the event, paying out-of-pocket costs to ensure success, and promoting the industry and I-CAR by having over 750 active high school and college students, instructors and administrators wear I-CAR shirts throughout the day at the event. Schaefer Autobody also works  directly with high school and college collision programs, as well as volunteers to promote collision repair jobs in the industry for a non-profit organization, Women in Automotive and Collision.

They also are involved in fundraising and raising donations to the Children's Hospital and National Auto Body Council (NABC) Recycled Rides. With the recycled rides, Schaefer Autobody work with the Joshua Chamberlin Society to find retired military servicemen and women that have been injured in combat and need reliable transportation to support their families.

"I-CAR is proud to recognize and honor Scott for his deep commitment to training that supports the development of the next generation of collision repair industry professionals," said John Van Alstyne, I-CAR CEO & President. "This industry champion recognizes the importance and benefits of training, knowledge and education in helping to deliver complete, safe and quality repairs for the ultimate benefit of the consumer."

About I-CAR: Founded in 1979, I-CAR is a not-for-profit education, knowledge, and solutions organization designed to support the evolving needs of the Collision Repair Inter-Industry. I-CAR is focused on improving the quality and safety of auto collision repair for the ultimate benefit of both the industry and the consumer.
Learn more about Schaefer Autobody Center's certifications and accreditations, and how these recognitions make us a trusted certified collision repair center.