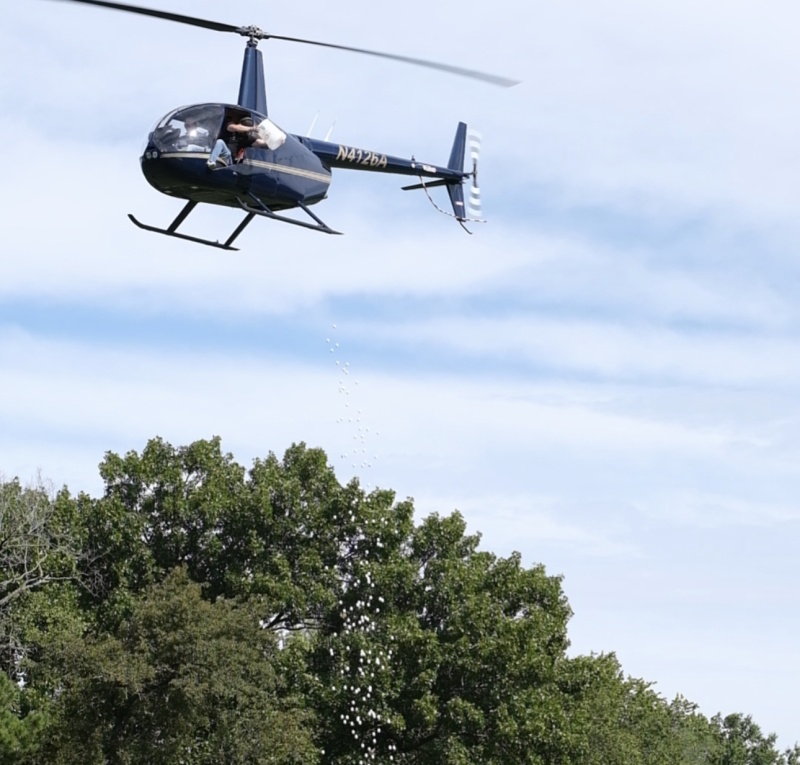 Schaefer Autobody Centers is honored to give back to the communities we serve. Our largest annual event, the David Ian Charity Golf Tournament, benefits patients and their families at St. Louis Children's Hospital. This year, the golf tournament and popular Helicopter Ball Drop take place on Monday, September 25.
Since the tournament's inception in 2018, the David Ian Charity Golf Tournament has raised more than $250,000 for the pediatric hospital.
"Thanks to the support of the David Ian Charitable Golf Tournament, we are able to provide much-needed assistance for families whose children are patients in St. Louis Children's Hospital's pediatric intensive care
unit (PICU) and NICU. The challenges are great, but the resources we can provide are invaluable. From building emotional connections to teaching vital skills for coping with the ups and downs that come with any medical journey."
Event Day
The day of golf is kicked off with the Helicopter Ball Drop at 10:30. Anyone can participate in this event and you do NOT need to be present to win! Hundreds of golf balls are dropped from a helicopter hovering over the golf course. The people who purchased the 3 balls that land closest to the pin win a cash prize:
1st place = $3,500
2nd place = $1,000
3rd place = $500
After the ball drop, 144 golfers enjoy a day of golfing at Greenbriar Hills Country Club, 12665 Big Bend Rd. Kirkwood, MO 63122. We close out the day with everyone enjoying dinner together as we announce the top finishers in each flight, raffle and 50/50 winners.
"Beyond the green fairways and the joy of playing, what truly makes our charitable golf tournament my favorite event is the spirit of giving that resonates throughout the course. It's the heartwarming feeling of knowing that with every swing and every putt, we're having fun and making a positive impact in the lives of others, turning the love of the game into a powerful force for good."
The Schaefer's Story
As told by Scott and Sarah Schaefer: "We selected St. Louis Children's Hospital as our beneficiary after losing our son, David Ian Schaefer in 2016. David was born with a couple of rare and severe medical birth defects which required him to live in the NICU in St. Louis Children's Hospital. His fighting spirit along with the incredible care he received allowed us to spend six months with our son.
During our time at St. Louis Children's Hospital, we met many other families whose lives had been affected by the illness of their child. We know from our experience how challenging it can be for any family to deal with a sick child who is receiving medical care. We want to help the same way others helped us."
Making the Donation Possible
Every year we set a goal for ourselves as a company to raise more money for St Louis Children's Hospital than the year before. It is a fun challenge and helps so many families! We all really enjoy how so many people come together to help those in need, and we have so much fun in the process.
Schaefer Autobody has incredible relationships with business partners, friends and family who make this event a success. Without our golfers, sponsors and volunteers our donations would not be possible. We are so grateful for everyone who participates in our Annual David Ian Charity Golf Tournament.
---