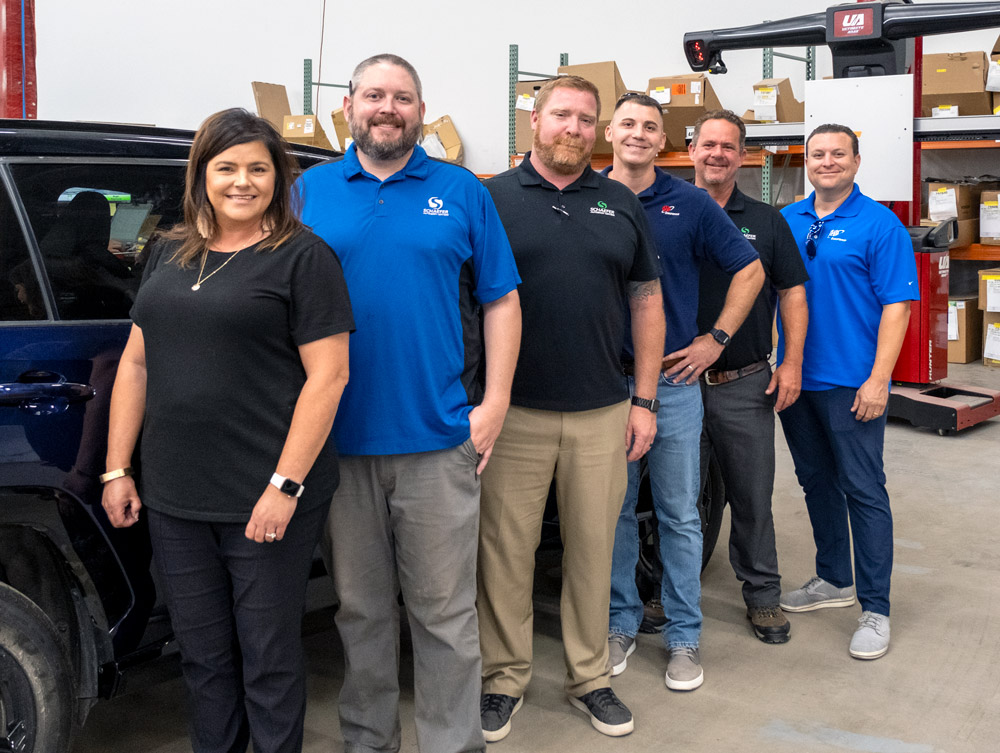 On Friday, July 28, 2023, Terry Ponchak, President of Auto Club of Missouri, toured Schaefer Autobody Centers' collision repair and calibration center in Creve Coeur, Missouri. Ponchak's operating territory covers eight states, including Missouri.
Emphasizing the significance of building strong relationships between insurers and repairers, Terry Ponchak stated, "As the severity and complexity of auto claims increase, establishing trusted partnerships in the industry is vital to give our members peace of mind in their time of need."
Ponchak and Jon Cochran, MPR Reinspector/APD Field Appraiser, were greeted by Schaefer Autobody's leadership team of Jaime Matthews, Vice President, and Operation Managers Aaron Burchett and Mike Christman, and the location's General Manager, John McAlister.
Ponchak continued, "Schaefer Autobody Centers offer Auto Club members exceptional customer service, OEM certified repairs and a lifetime warranty for as long as you own the car."
Schaefer Autobody Centers recognizes the significance of such partnerships, as well. Added Schaefer Autobody's Jaime Matthews, "Maintaining strong relationships is essential in providing top top-notch auto body repairs, and that's exactly what we strive for at Schaefer Autobody Centers."
As part of Schaefer Autobody's direct repair program, the Auto Club of Missouri, commonly known as AAA Missouri, has its policies accepted at all 14 locations in Missouri and Illinois. AAA Missouri serves multiple regions, including Missouri, Alabama, Arkansas, Mississippi, Louisiana, Southern Illinois, Southern Indiana, and Northeast Kansas. Its headquarters are in St. Louis, Missouri.
Schaefer Autobody Centers' Creve Coeur repair center, established in 2009, is the company's largest facility, covering 60,000 square feet and employing 33 out of the company's 280 workers. In 2018, the repair center expanded to include ADAS calibration services.
About Schaefer Autobody Centers
Located in the St. Louis Metro Area and mid-Missouri, Schaefer Autobody Centers was founded in 1985 and operates 12 full-service collision repair facilities, two satellite locations and SOS Auto Glass & Calibration. Part of Quality Collision Group's national network of repair centers, Schaefer Autobody Centers holds certifications for 13 auto manufacturers and takes pride in using OEM parts backed by a lifetime guarantee. Learn more about Schaefer Autobody at www.schaeferautobody.com.