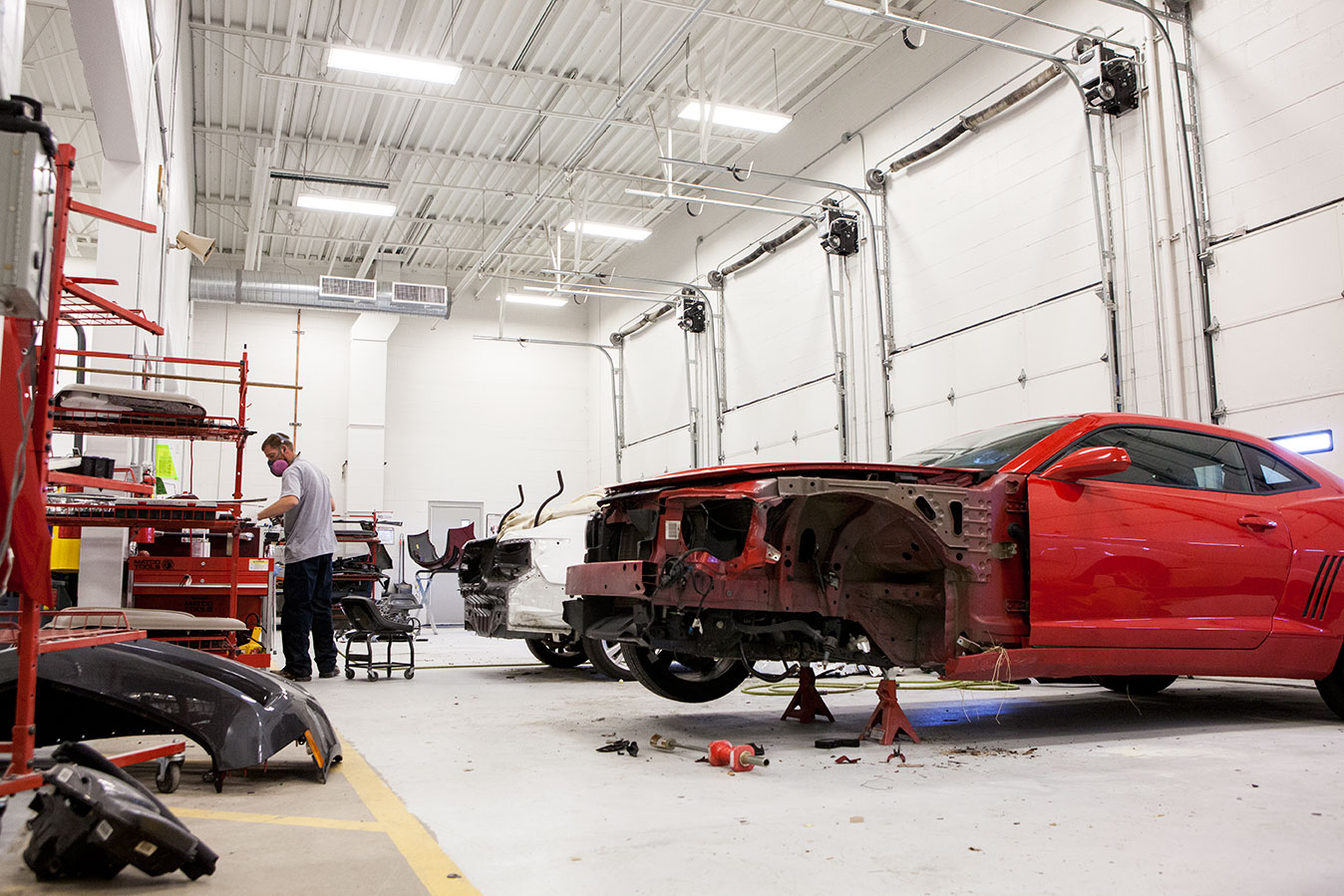 When you get into an accident, one of the first steps you'll take towards making it like it never happened is getting a repair estimate. The truth is, this process can seem daunting and most people don't know what to expect. We're sure you're imagining the worst, high dollar amounts and long wait times, but this doesn't have to be the case. Let us shed some light on estimations, so that, if you are ever in an accident, not every part of getting back to normal is a hassle. It should also be said that an estimate isn't always necessary in certain specific circumstances.
Beware of Online Estimator Tools
It's tempting to turn to Google to help ease your fears before your actual appointment with the estimator. While there are several online car repair estimation tools available, proceed with caution. Although some of these might be able to give you a rough estimate of what you could expect, (and we really do mean a rough estimate) you should by no means hang your hat on the costs quoted to you through one of these tools. Only a professional estimator will be able to give you an estimate that accurately reflects the best way to repair your vehicle.
Prepare Yourself
When you take a step back to look at your car you may be thinking to yourself "That doesn't look so bad." An accident doesn't have to be particularly serious to require a hefty repair estimate. Now, that doesn't necessarily mean the opposite is true either. Just because the damage to your vehicle may look extensive, you might end up surprised to find that your estimate isn't quite as much as you were dreading.
The Estimation Appointment
Once you've determined which auto body shop you'd like to get an estimate from, you'll have to contact them to set up a time to bring in your car to prepare your estimate. This step in the process comes at no cost to you. It should only take roughly 30 minutes for the estimator to thoroughly inspect your car's damage.
Many auto body repair shops will have a comfortable waiting area available while you wait, and some even allow you to drop your car off so that you can get on with your busy day. They will take their time, carefully looking over your vehicle to assess how far the damage extends, ensuring every need is accounted for. After they are finished, you should be presented with your itemized estimate.
The Estimate
The overall cost of your estimate varies greatly depending on the extent of the damage to your vehicle. There's no one perfect formula you can follow to predict just how much your repairs will cost. Just like cars themselves, there are many complex pieces that come together to make your car repairs possible. Your estimate will need to include time for labor, both for the repairs and paint, as well as materials and parts.
Common areas for repairs after an accident include front bumper, side panels, hood, or rear bumper. As a general rule of thumb, you can expect auto body work to particular areas to fall within the following ranges:
Small part replacement with no paint work involved, <$500
Small repair involving one panel such as a bumper or fender, $500–$1,500
Medium repair involving damage to several panels (lights, grill, bumper, fender, etc.), $1,500–$4,000
Large repair (car is uncomfortable or difficult to drive), $4,000–$6,000
Extensive damage (car is not drivable), >$6,000
While looking at those amounts may have given you a case of sticker shock, they accurately reflect the skill, labor, and materials necessary to make your car like new again.
When you need an auto body repair estimate for your vehicle, look for a St. Louis auto body repair shop that will help you through the process and provide only the best customer service. Remember, the service you receive during the estimation process is a good indication of the level of service you will continue to receive from the body shop you choose.
Schedule a repair or estimate with Schaefer Autobody today.