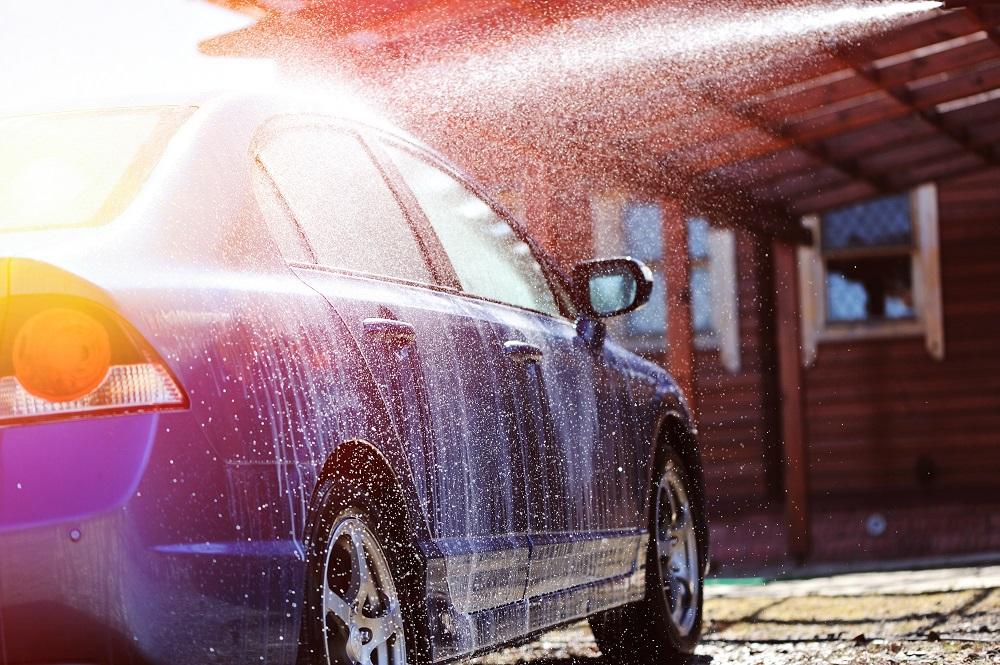 Now that spring has officially sprung, here are a few spring car care tips to help transition your car out of the harsh winter and prepare you for the warmer months ahead!
Schedule an oil change and check your fluids and filters
Regardless of the season, you should stay on top of getting your car's oil changed regularly. If you put off getting your oil changed this winter, now's the time to get it changed before you hit the road this summer.
While you're getting your oil changed, typically the shop will check your fluids, including power steering, brake, transmission and washer fluids, as well as coolant levels. If you're changing your own oil, don't neglect to check these fluids as well! If the levels are low, top them off or flush/replace them as recommended in your vehicle's manual.
Your filters are something else that a shop will likely check during an oil change. The air filters for your engine and cabin and your fuel filter are essential to ensure your vehicle's longevity, so have them checked and replaced if necessary.
Check tire pressure and tread
As spring's temperatures can fluctuate wildly from one day to the next, it's good to keep an eye on your tire pressure. Any time the temperature outside raises or lowers by at least 10 degrees Fahrenheit, your tires can gain or lose 1 PSI respectively. Both over- and under-inflated tires can cause problems when driving, so be sure to keep a close eye on your tire pressure during these variable spring days.
Spring is also an important time to check your tires' tread. Spring's showers can make for slippery road conditions, and your car's best defense is the tread on your tires. If the tread on your tires is too worn down, it can impair your ability to control your car in wet conditions.
Make sure to keep your tires rotated regularly based on the manufacturer's recommendation as well. The average industry standard is between 5,000 and 6,000 miles. Depending on how many miles you drive between oil changes, it might be a good idea to have your tires rotated with every oil change.
Have the battery tested and replaced if necessary
Winter can be tough on your vehicle's battery. Cold and freezing temperatures slow down the chemical reactions that fuel the battery, meaning the battery has to work harder to power your car. Summer's high temperatures can be harsh on a battery, too, so spring is the perfect time to make sure your battery is in good shape for the months ahead.
Replace wiper blades
Winter can be particularly trying on your windshield wiper blades. After fighting against snow and ice, along with freezing temperatures that can make the rubber more brittle, they might be due for a replacement in order to properly handle spring and summer rain showers. Working wiper blades are essential for visibility in the rain, so don't wait until you're caught in a downpour to give them a test.
Do some spring cleaning
A thorough car wash is essential to help rid your car of the winter road salt and grime it's accumulated over the winter. Don't just rely on April showers to do the work for you; a good undercarriage wash is especially important, and it's unlikely the rain alone will get the job done.
Don't just clean the outside of your car, either. The salt, sand, dirt and grime coating the outside of your car has likely been tracked inside, too. Vacuum and wash your floor mats, carpeting and seats, and wipe down all interior surfaces.
Check your AC
Before hot summer temperatures settle in, it's a good idea to make sure your AC is working properly. Checking your AC in the spring while temperatures are still relatively mild gives you enough time to have any issues resolved before summer hits.
Repair dings and dents
Did winter's slippery roads get you into a minor bender? Spring is a great time to get those dings and dents taken care of and get your car looking great for the rest of the summer. Modern minor dent removal and repair can usually be done with paintless dent removal, which makes the process quicker and more affordable.
With these spring car care tips, you'll be ready to cruise into warmer weather!