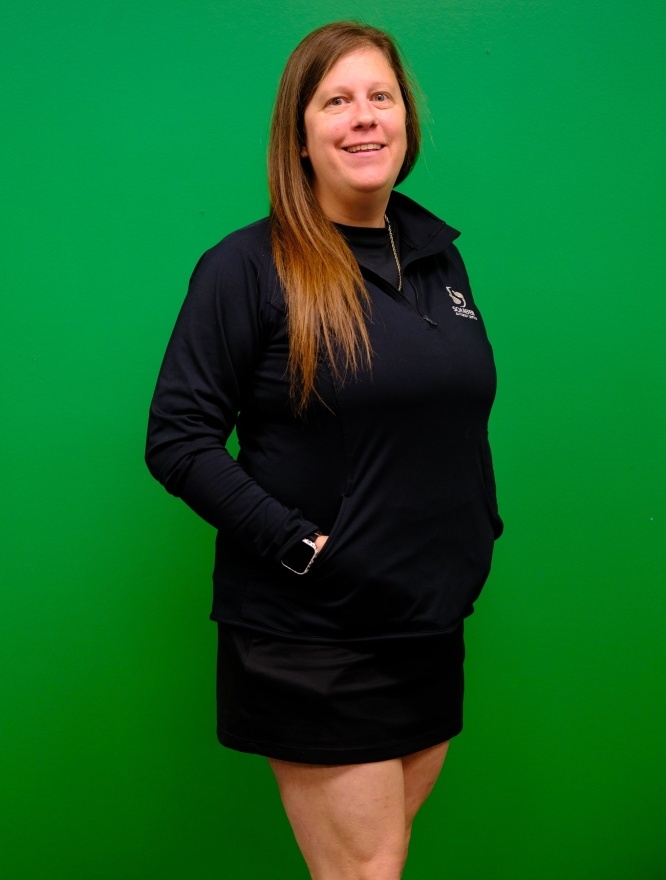 October, 2023
Congratulations to Holly for being this months employee spotlight! She is the Front Desk Receptionist at our St. Peters location.
Holly is always happy. She gladly takes on the responsibility of training Front Desk Receptionists for other locations. She does an excellent job taking care of our customers as well as our service writers and all our technicians. Holly is easy to talk to and has a HUGE heart. Holly's laughter is loud and unapologetically genuine. Every day is a "hoot" with Holly. She brings a sense of joy wherever she is and fortunate for all of us, it is contagious.
Continue reading to learn more about this month's employee spotlight, Holly.
Q: What are your favorite hobbies?
A: Anything with my husband and my kids who are 17 and 15, Steelers, NASCAR, buying more plants I don't need and spending my husband's money.
Q: Which famous TV character do you most associate with?
A: Roy Kent – Ted Lasso. IYKYK
Q: What music genre do you listen to most?
A: Depends on my mood 🙂 4 artists to sum up my music preferences are: Taylor Swift, Russel Dickerson, Tom Petty and Lil' Wayne.
Q: What's the best advice you were ever given?
A: Break generational cycles.
Q: Are you an early bird or night owl?
A: I like birds!! But honestly, neither. I like my sleep and make sure I get it.
Q: If you could have any superpower, what would it be and why?
A: "Magically" produce gold bricks and back ordered parts.
Interested in becoming part of our Schaefer Autobody Centers team? Visit our Careers page to apply online. We also have openings at our affiliate company, SOS Auto Glass & Calibration.