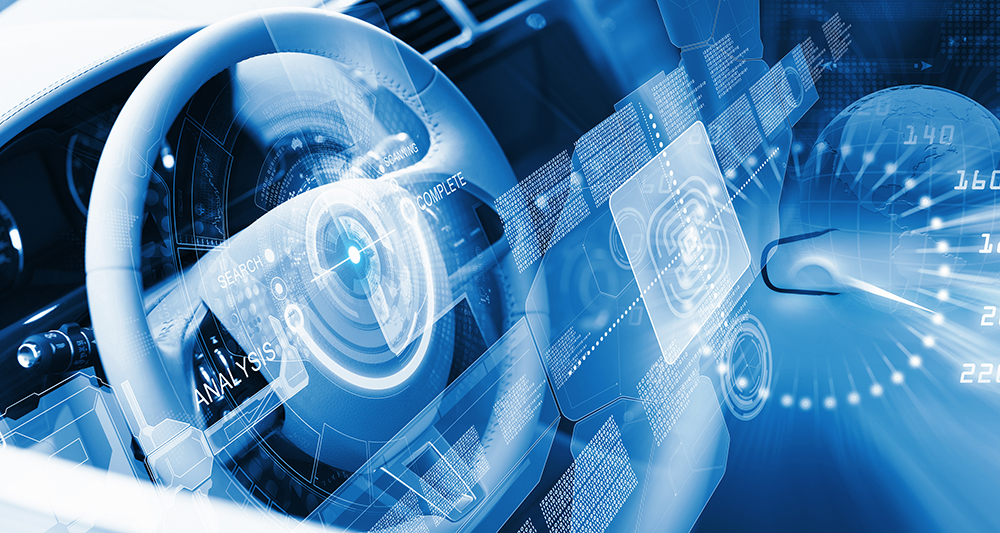 With all of the talk of tech in the world right now, there's always something new to discover. Tech for cars is no exception. There's no better way to show you some of those advancements than jumping right in!
Electric and Hybrid Cars
This is an obvious place to start and you probably already know about some electric and hybrid cars. You or someone you know might even own one. When once you may have been stuck with the choice between a Prius or a Prius if you wanted a more environmentally friendly car option, now there are different makes, models, and styles to choose from. But before you start spending all that gas money you plan to not need after your new car purchase, let us do a quick comparison between electric and hybrid cars.
Electric: Runs only on electricity. Must be plugged in to recharge. Average Mileage 73-119 MPGE.
Hybrid: Runs on both gasoline and electricity through combining an original gasoline combustion engine and an electric battery charged "engine." Average Mileage 20-50 MPGE.
You can find hybrid and electric car options available now from almost all major auto manufacturers including VW, Honda, Toyota, Lexus, Ford, Lincoln, Kia, Hyundai, Mercedes, BMW, Audi, Nissan, Infiniti, GM, Mitsubishi, Volvo and Tesla.
Before you start thinking "Tesla?! Why did you even mention them?! Those cost so much money I'd have to sell my child to afford one!"
Not for long! Tesla recently announced the arrival of the Tesla Model 3 coming in 2017, with Tesla's newest upgrade: the affordable price point of $35,000. According to Kelley Blue Book, average new car price right now is $34,000. Start saving now!
Tech for Safety
With all this tech in the car industry now, one of the biggest areas of improvement has been safety. Tech has given us backup cameras, proximity warnings, and sensors that almost make it seem like there's a little invisible forcefield around your car to protect it. Shields up, Mr. Sulu. We wish.
Cars now feature collision avoidance technology, adaptive cruise control, and park assist for parallel parking (where were you when I took my driver's test?) Audi has recently unveiled their driverless car prototype and has begun testing it on the roads. Don't worry, it's currently only legal to test drive on public roads in California, Florida, Michigan, Nevada and Washington D.C. That's one less road hazard we in the Midwest have to be concerned with right now.
Vehicle Body Tech
The materials we use to make our cars have gotten a tech upgrade recently as well. These advancements have had a direct impact on the work we do as auto body repair experts. New groundbreaking developments in material technology from BMW are leading the way for other car manufacturers as BMW is now using Carbon Fiber Reinforced Plastic (CFRP) to construct the foundation of their i3 and i8 models. CFRP is as strong as steel but half the weight, allowing for faster acceleration, better handling, and efficiency (less weights means less fuel consumption). The downside being that repairs to this material are tricky and often not even possible. BMW standard suggests that it can only be repaired if a gouge or damaged area is no deeper than .2mm, making replacement the more common solution for auto body damage.
Come One, Come All Insurance Professionals
Gotten a taste for the tech life? Schaefer University is offering a class on New Car Technology on June 21, at Comfort Inn and Suites in Columbia. Attendees receive 1 hour of credit towards continuing education. What better way to earn some of that required continuing education than enjoying a delicious lunch while you hear about some of the coolest things happening in the car industry?