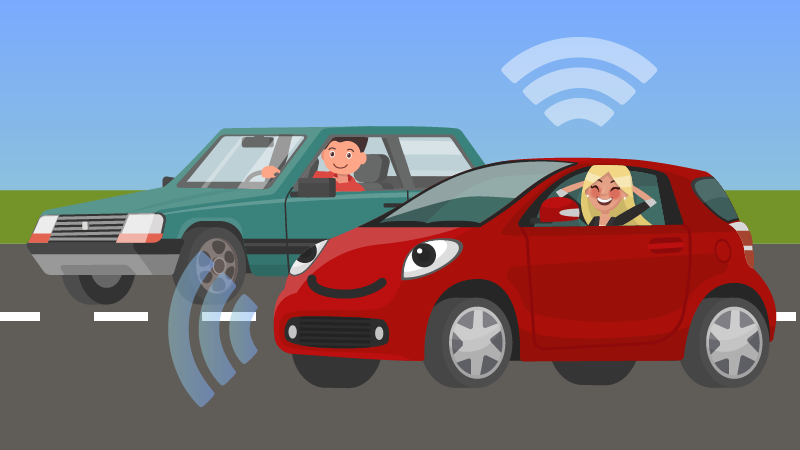 Short answer is yes. Long answer is, time will tell if it will also be the year of the self-driving car related accident. As car manufacturers and their new self-driving tech take center stage at this year's Consumer Electronics Show currently happening in Las Vegas, people are flocking to get a glimpse of what the technology can do and what that might mean for drivers in the future.
There's heavy skepticism over the safety of self-driving cars and how well they could possibly integrate into our fast-paced and unpredictable driving world. After all, how could you plan for every conceivable variable or scenario on any given day? The implications are not just on safety alone. If self-driving cars prove to be accident prone while the technology continues to improve, they could in turn cause costs for insurance companies to increase as more auto insurers would be forced to cover damages for the accidents they are involved in.
That being said, self-driving cars are making big strides forward in their capabilities. As they prove themselves to be more reliable, more and more car manufacturers are scrambling to get their own version up and running. These increasingly well performing machines are being released onto the roads for working trials by some of the biggest names in car manufacturing including BMW, Audi, and of course Tesla.
BMW is teaming up with Intel and Mobileye to develop and release an expected 40 self-driving cars onto the roads by the end of the year. These tests will take place both on American and European roadways with the pioneer version of the BMW 7 Series which will find itself outfitted with an Intel processor and Mobileye's computer vision technology. You can catch a glimpse of the fascinating new tech from Mobileye on display at the Consumer Electronics Show.
Audi has big plans of its own for the self-driving car market as it teams up with tech giant Nvidia with plans aimed at bringing their own offering of pilotless cars to the roadways by 2020. While that might seem a long way off, this significant development combined with the efforts of other car manufacturers striving to be competitive could help usher in the age of self-driving cars before you know it.
All of the car lovers and passionate techies around Schaefer are excited about the possibilities all of this new technology brings. How could any self-respecting car enthusiast not be? We highly encourage you to take a moment to have your mind blown by some of Consumer Electronics Show's most amazing exhibits.