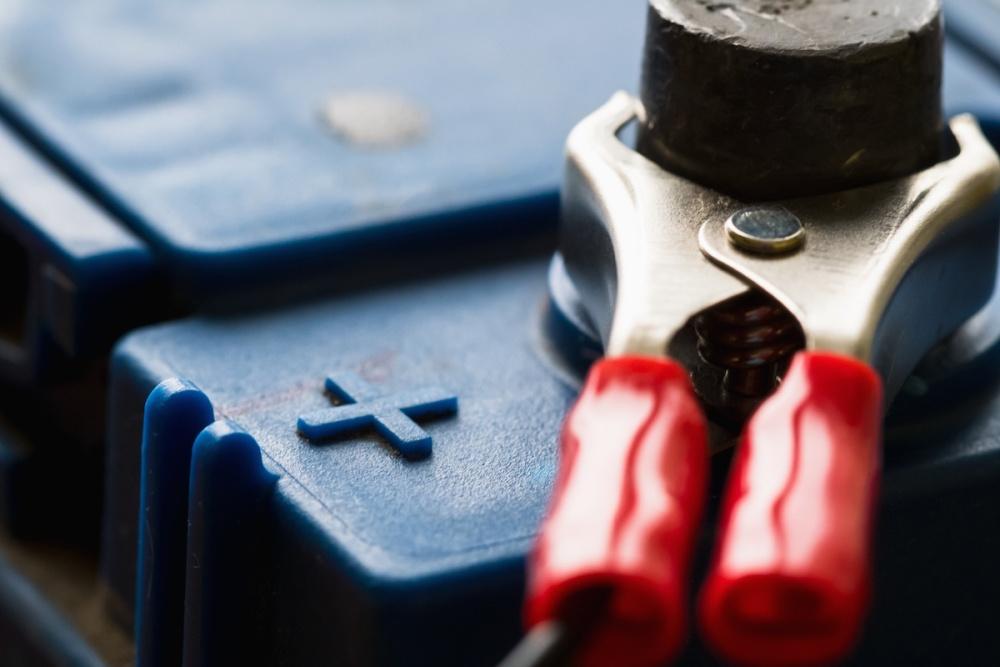 If your car just won't start, and you suspect you might be dealing with a dead battery, you might be wondering just how to tell if your car battery is dead. Though it might not seem like an ideal situation, frankly, you'll be better off if a dead battery is your problem. It'll be the quickest and easiest problem to fix, and you'll be back on the road in no time.
However, if the battery isn't dead, you might have a bigger problem on your hands. In the simplest of terms, there are three components to starting your car: the battery, the starter and the alternator, and if either of the latter two go out, you're kind of stuck. So, yes, let's hope we're only dealing with a dead battery.
But, just to be sure, let's look at what each one of these components does and how to tell when something goes wrong (and how to fix it):
Battery
What does it do?
The battery powers everything electric in your vehicle, including the lights, radio, bells/buzzers and even the starter (but we'll get to that later). On average, a car battery will typically last about six years before it needs replacing.
How do I know if it's not working?
If the battery isn't working, you'll likely hear the engine crank while you attempt to start it. Electrical components (like the lights or radio) won't work even with the key in the ignition. If you accidentally left the dome light or another light on for an extended period of time, chances are likely that your battery is dead, but still viable.
How do I fix it?
The easiest way to fix a dead (but still viable) battery is to jump start it. To do this, you'll need a set of jumper cables and another car with a working battery:
Park the vehicles close enough so that the jumper cables reach and open both hoods.
Turn the running vehicle off.
Using the red cable, connect the red (positive) posts of both batteries.
Connect the black (negative) cable to the post of the WORKING battery.
Connect the other end of the black (negative) cable to an unpainted metal part in the car with the dead battery. (Do not connect this end of the cable to the battery itself!)
Once the cables are in place, start the working vehicle and let it run for 5 to 10 minutes.
Turn off the engine of the working car, disconnect the cables, and try to start the non-working car. If it starts, let the car idle for 20 minutes or take a few spins around the block to get the battery charged up again. If it doesn't start, try the process one or two more times before moving on (just to be sure). If it STILL doesn't start, you'll want to contact an auto repair shop for a proper diagnosis.
How much is it going to cost me?
If jumpstarting worked, then you've fixed the problem for nothing more than a few minutes of your time (and the time of a good Samaritan). If it did not fix the problem and your battery is truly dead, you're looking at between $75 and $125 to replace the battery, although some premium batteries will cost more. Many neighborhood auto part retailers will install the battery for you free of charge if you buy it from them.
Starter
What does it do?
Your starter is a small electric motor that, when engaged, cranks the vehicle's engine to get it running.
How do I know if it's not working?
Typically, if there is a problem with the starter, you'll just hear a faint clicking sound when you turn the key (as opposed to a cranking engine). Another giveaway is if the rest of your electrical components are working normally (radio, headlights, dashboard lights, etc.), then your battery is probably fine, and your starter is most likely at fault.
How do I fix it?
While a quick Google search might reveal a handful of "DIY" remedies for a failing starter, if you don't know what you're doing, you might cause more harm than good. Our advice: If your starter is bad, it's most likely going to need to be repaired or replaced by a reputable auto repair shop.
How much is it going to cost me?
A new starter motor might set you back between $100 and $400 for most vehicles (luxury vehicle parts can cost much more). If it's feasible for your vehicle, you might be able to save some money with a rebuilt or refurbished starter. Replacing the starter on most vehicles will take one to two hours, so be sure to factor in labor costs as well when you go in for repairs.
Alternator
What does it do?
While the vehicle is running, a working alternator will generate power to the battery, keeping it fully charged at all times. Like any auto part, alternators do not last forever. However, it's not uncommon for an alternator to last upwards of 10 to 15 years without issue.
How do I know if it's not working?
In modern vehicles, there is a clear indicator light on your dashboard that will notify you when your alternator is having issues. It may be shaped like a battery, or it could just be the letters "ALT" (alternator) or "GEN" (generator). You might also notice that your headlights or dashboard lights start to dim. Also, if you're constantly having to jump start your vehicle, that may be an indication that the alternator is not doing its job of keeping your battery fully charged.
How do I fix it?
It's best to have a licensed repair shop diagnose any issues with the alternator and let the professionals handle any repairs that need to be made. These procedures are complex and best left to the experts.
How much is it going to cost me?
Unfortunately, the repair is not going to be cheap. It's not uncommon for a new alternator to cost hundreds of dollars, and some can run as high as $1,000. Depending on the make and model of your vehicle, it could take a mechanic a few hours to fix, so you're looking at a decently high labor costs as well.