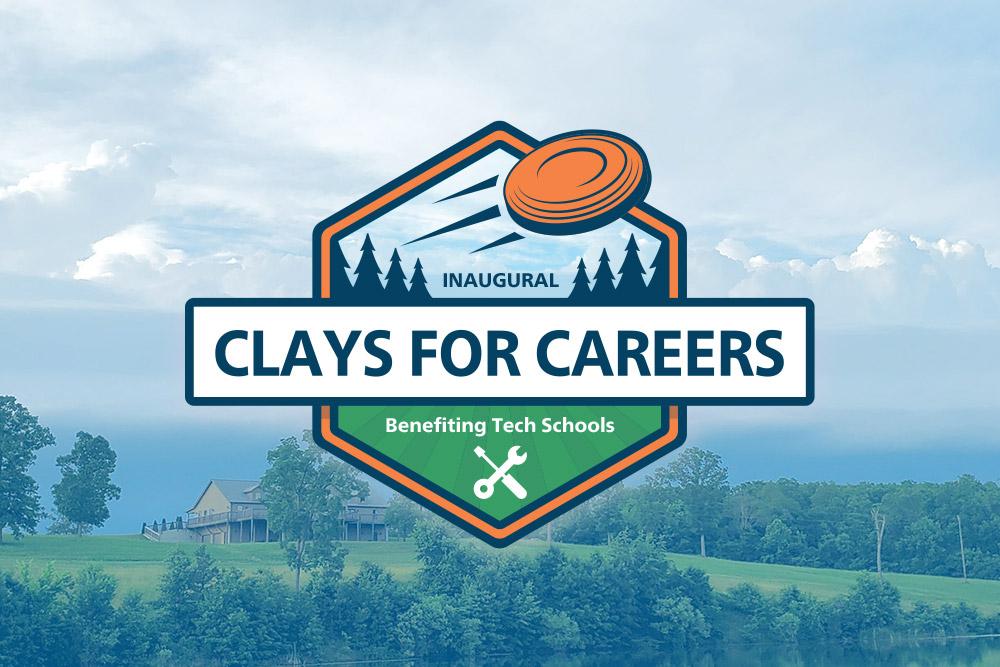 Get ready to aim, shoot, and make a difference at the upcoming Clays for Careers presented by Schaefer Autobody Centers! This exciting sporting clays shooting tournament is set to take place on Tuesday, April 25, in Lonedell, Missouri, at Top Gun Sportsman's Club. All tournament proceeds will go to local technical schools' automotive and collision repair programs. Whether you're an experienced shooter or a first-timer, this inaugural event promises to be a fun and rewarding way to further careers in the automotive and collision repair trades.
The Clays for Careers tournament features two 60-person flights competing at 14 shooting stations. Starts times are set at 8:30 a.m. and 10 a.m., with a mandatory safety briefing. Prizes will be awarded to the top 4-person team in each flight. The entry fee is $150 per shooter and includes the shoot entry, safety glasses, ear protection, 100 clay birds, a two-person golf cart and a catered lunch. Shooters may sign up on the event website, www.claysforcareers, while spots remain. You must bring a shotgun and ammunition; 125-150 shells are recommended.
With more Americans on the road than ever before, careers in the automotive and collision trades are in demand nationwide. Thankfully, there are excellent vocational-technical schools in the St. Louis Metro Area ready to prepare young people for these rewarding careers. All Clays for Careers' proceeds will be donated to the automotive and collision repair programs at Lewis & Clark Career Center, North County Tech, Ranken Technical College and South County Tech.
Clays for Careers is also a great opportunity for local businesses, auto related or otherwise, to get brand exposure, boost community involvement and network with insurance and auto- and collision-related professionals. Sponsorships include perks such as premium promotion and free entries, with investments ranging from Event Sponsor – $4,000, Lunch Sponsor – $3,000, Golf Cart Sponsor – $2,500, Scorecard Sponsor – $1,500, Station Sponsor – $500 and Friends of Clays for Careers – $250. Visit www.claysforcareers.org to support a worthy cause while also providing a variety of benefits for your business or organization.
About Schaefer Autobody Centers
Located in mid-Missouri and the St. Louis Metro Area, Schaefer Autobody Centers was founded in 1985 and operates 12 full-service collision repair facilities, two satellite locations and SOS Auto Glass & Calibration. The family-owned-and-operated business holds certifications for 13 auto manufacturers and takes pride in using OEM parts backed by a lifetime guarantee. Learn more about Schaefer Autobody at www.schaeferautobody.com.
About Top Gun Sportsman's Club
Based in Lonedell, Missouri, or approximately 45 minutes southwest of South St. Louis County, Top Gun Sportsman's Club is designed to promote a safe and fun shooting experience for all disciplines of shooting: pistol, rifle, shotgun and archery. The club is located at 4273 State Hwy 47, Lonedell, MO 63060. The Clays for Careers event utilizes 14 shooting stations at the Club. All tournament attendees have access to golf carts to travel between stations.