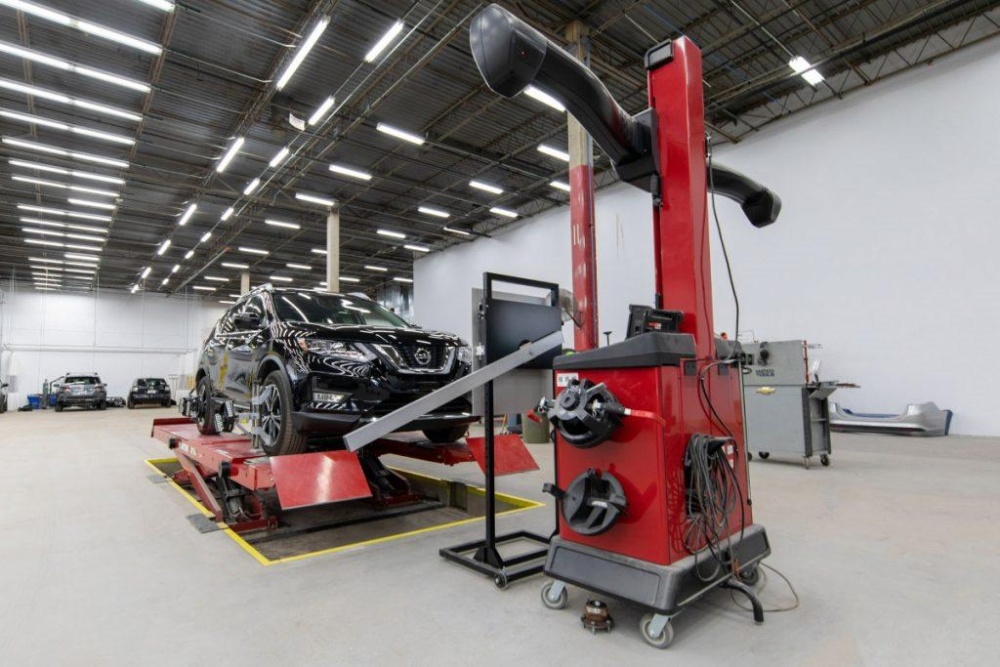 Per Statista.com, in 2022, the U.S. spent 48 billion dollars on automotive research and development, which represents around 39% of the global automotive R&D spending. This comes as no surprise with the amount of technology in vehicles. The quickly evolving tech is not only enhancing safety in autos but also comfort and convenience.
Starting from 2023, all newly sold vehicles are furnished with Advanced Driver Assistance Systems, commonly known as ADAS. Many companies outsource their calibrations, this adds time to the repair and reliance on an outside party. To combat those challenges Schaefer Autobody Centers opened our own calibration company, SOS Auto Glass & Calibration opened in 2019. SOS technicians are certified and trained to offer safety system calibrations for the majority of vehicles currently on the road.
ADAS Technology at a Glance
Collision Warning
Forward Collision Warning
Lane Departure Warning
Rear Cross Traffic Warning
Blind Spot Warning
Driving Control Assistance
Adaptive Cruise Control
Lane Centering Assistance
Lane Keeping Assistance
Collision Intervention
Automatic Emergency Braking
Pedestrian Automatic Emergency Braking
Rear Automatic Braking
Blind Spot Intervention
Additional Systems
Automatic High Beams
Backup Camera
Automatic Crash Notification
Adaptive Headlights
Consumers can visit NHTSA.GOV to learn more about the above technologies and find out what type of technology is in their vehicle.
Calibration Operations
Once it is confirmed a calibration is needed, like all vehicle repairs, evidence calibration was performed and executed per OEM guidelines is extremely important. Calibrations verify connections between sensors, computers and or modules. Part of the process is also ensuring the placement of all the components is exact so it functions properly. If the item isn't installed properly or the panel has paint too thick, the integrity of the ADAS can be compromised.
There is a misconception that your vehicle will "tell you" when it has a failure in the ADAS. You won't always get a dash warning or code to tell you calibration is needed. Driving a vehicle with uncalibrated ADAS systems is putting all occupants and other motorists at significant risk of harm and is strongly discouraged.
Why would you drive your newly repaired vehicle down the highway, not knowing if the safety systems are functioning as intended? To limit liability, insurers will often pay towing charges if a system calibration is needed outside of an auto body repair.
Repair facilities should only perform calibration services if they have the proper training and equipment to perform them per OEM (Original Equipment Manufacturer) guidelines. Evidence that the calibration was completed is also a necessary part of the repair process. If you have questions or would like additional information on this detailed process, please reach out to us at Schaefer Autobody Centers or directly to SOS Auto Glass & Calibration, 314-288-1600 or glass@schaeferautobody.com.