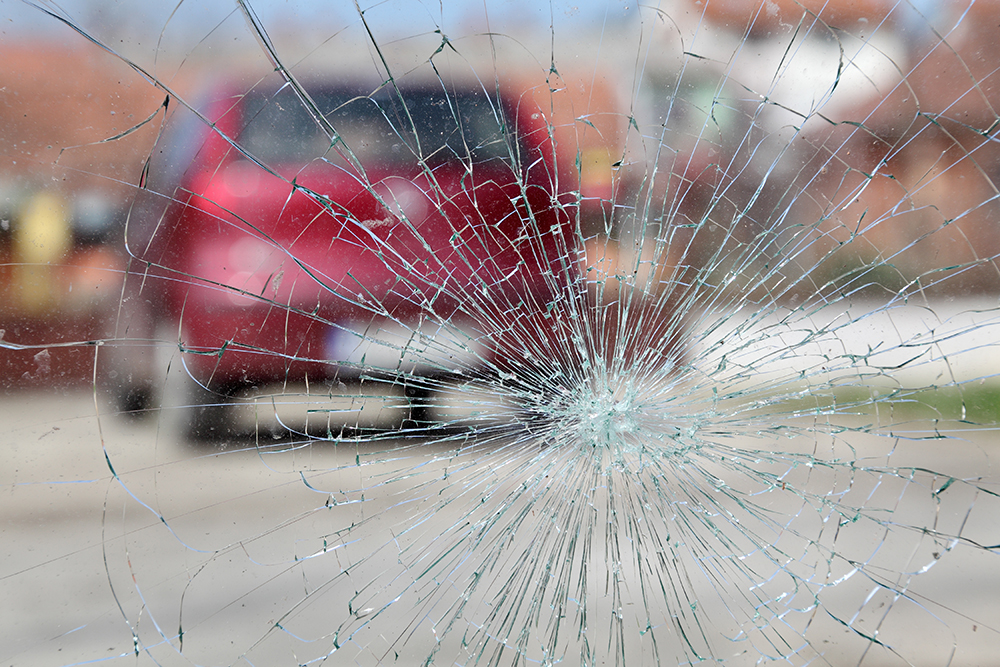 Cracks in your windshield happen for all kinds of reasons. That rock that just happened to fly up at just the right angle while you're driving down the highway, damage from falling branches in a storm, or any number of random accidents. While these windshield cracks are unsightly, if they aren't too large you may be thinking to yourself "Oh that's not the end of the world. I'll get it fixed later." Don't worry, you're not alone in feeling that way. Procrastinating on auto glass repairs is a fairly common thing. But procrastinating could cost you more than money in the long run.
Small auto glass cracks can easily become large, visually obstructive issues. The last place you want this to happen is while you're driving down the road.
Repair vs Replace
Many people don't realize that if they have their auto glass attended to right away, they may be able to have it simply repaired, sparing themselves the cost of replacement. Unfortunately, unless you live in a state that requires insurance to cover auto glass without deductible (which Missouri is not) you'll have to cover the entire cost of the replacement yourself which could set you back up to $300 or more for the average auto glass repair in St. Louis.
So how do you know if your windshield can be repaired? First, evaluate the kind of crack or chip in your auto glass. If you have a chip, is it one inch or less in diameter? If it's cracked, is the size of the crack smaller than a dollar bill? If so, chances are you are in good shape to have it repaired. These simple repairs can be done fairly quickly, around an hour or less. Not an ideal way to spend a Saturday afternoon but a good investment of your time for your safety.
There are many types of auto glass damage that unfortunately simply can't be repaired. Damage that goes too deep into the layers of glass, damage over important sensors or viewing areas, large and complex cracks, or damage that is on the inside of the auto glass would qualify only for a full replacement.
If your auto glass has to be replaced, choosing a shop that offers excellent service and true care for their customers is a necessity. Schaefer guarantees our work on auto glass for as long as you own the vehicle. You can feel safe knowing that should you ever have any issues with your new auto glass, we will make it right.
Get Your Auto Glass Repaired in St. Louis
Don't put off repairing your damaged windshield until it's too late. Get your auto glass repaired by a St. Louis auto body shop that makes your safety and service their priority.