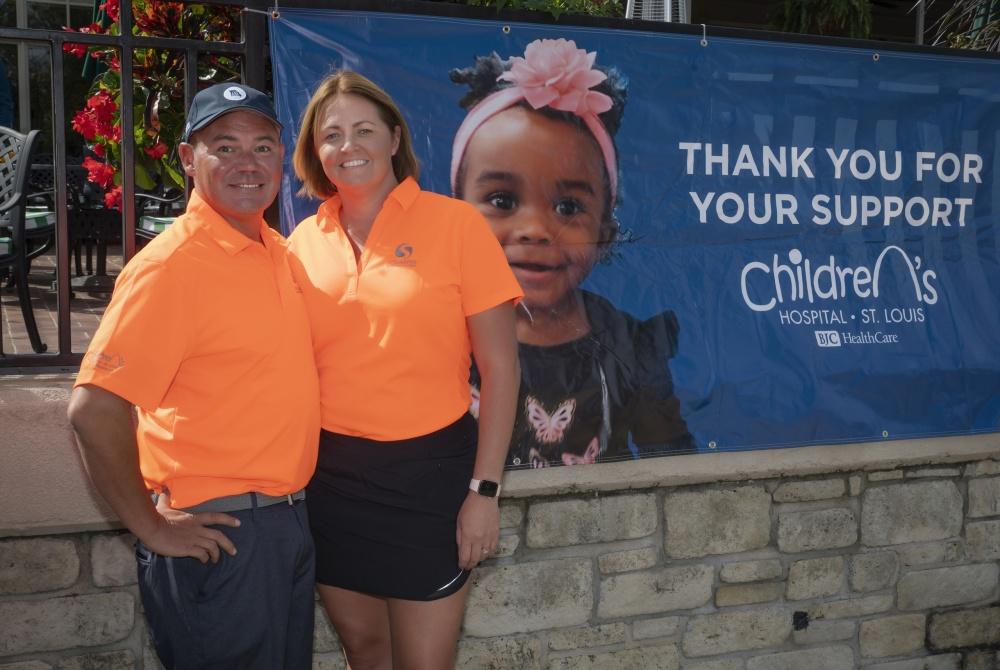 Schaefer Autobody Centers today announced $75,000 will be gifted to St. Louis Children's Hospital from the company's Annual David Ian Charity Golf Tournament held on September 26, 2022, at Greenbriar Hills Country Club in Kirkwood, MO. The amount raised is the most in the tournament's five-year history and will benefit children and their families at Children's Hospital.
The David Ian Charity Golf Tournament is a personal initiative for Schaefer Autobody Centers' owner Scott Schaefer and his wife Sarah, whose son David passed away in 2016. David Ian Schaefer was born in 2015 with severe birth defects and lost his battle with the illnesses in early 2016. The family-owned-and-operated collision repair company hosts the golf tournament in David's memory every September.
Scott and Sarah are thankful for the care their son received at Children's Hospital during his brief, but impactful, life. "During our time at St. Louis Children's Hospital, we met many other families whose lives had been affected by the illness of their child. We know from our experience how challenging it can be for any family to deal with a sick child who is receiving medical care," says Scott Schaefer. "We saw the generous things that people and businesses in the community did for Children's Hospital and are forever grateful for how they helped both the children receiving care and the families supporting them."
Presenting sponsors Sherwin-Williams and Bommarito Auto Group headlined the more than two dozen St. Louis area companies who sponsored the tournament. Next year, the event will be held on September 25, 2023. To learn more about the annual golf tournament or how your company can contribute, please visit www.schaeferautobody.com/golf.
About Schaefer Autobody Centers
Located in the St. Louis Metro Area and mid-Missouri, Schaefer Autobody Centers was founded in 1985 and operates 12 full-service collision repair facilities, two satellite locations and SOS Auto Glass & Calibration. The family-owned-and-operated business holds certifications for 13 auto manufacturers and takes pride in using OEM parts backed by a lifetime guarantee. Learn more about Schaefer Autobody at www.schaeferautobody.com.