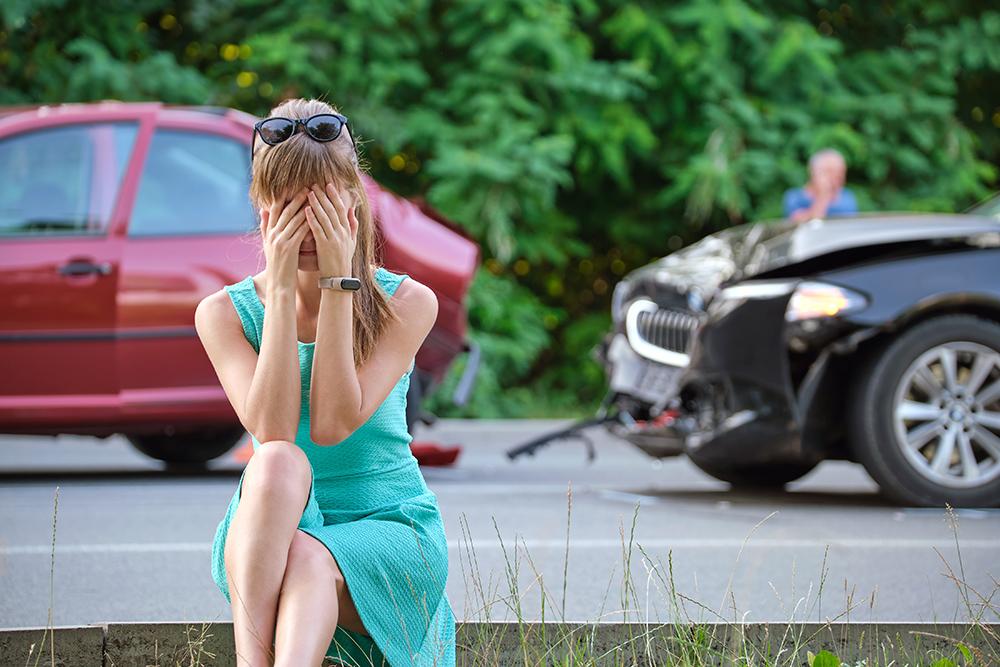 Hopefully you've been fortunate enough to have little experience with an automobile accident so far. If that is the case, you may not know exactly what to do when you find yourself in that situation. We want to provide you with a few helpful tips to remember the next time you are in an accident.
First and Foremost – Stay Calm
A sudden accident can leave you significantly shaken up. Try to remain as calm as possible to avoid knee-jerk reactions that might cause you to hit another vehicle or go off the roadway.
Move Your Car To A Safe Location
If your car is still drivable and you are able, move your car off the roadway to a safe location where you are clear of traffic. From there you can exit your car safely to assess the damage and contact the police. Be sure to put your car safely in park, turn the engine off, and put on your hazard lights before exiting the vehicle.
Check To See If Medical Care Is Needed
One of the other vehicles involved in your collision may have injured parties, or there may have even been injured pedestrians. It is important to check on the other people involved and if there are any injuries, call 911 immediately.
Contact The Police from the Scene of the Accident
Once everyone has come to a safe stop and injuries have been assessed, contact the police as soon as possible. A police officer can provide assistance and write up a report of the accident if necessary. The police report can be an important part of any auto insurance claim, so having a police officer present to take down all of the details of the incident accurately is a big help later. They will collect the names, license information, and insurance information of all parties involved. The report will be made available for you when you begin to process your insurance claim.
If the police have determined that it is not necessary for an officer to be present, be sure to exchange necessary information with the other driver such as name, phone number, insurance company and policy number.
Take Photos If Necessary
Photographs are valuable tools for insurance adjusters in processing your claim. They provide documentation of the vehicle damage and a reference for establishing fault in the collision. Additionally, you never know when accidents might strike. Taking photos ensures that you are only held responsible for the damages from your accident and not other incidents that may occur after you leave the scene.
Contact Your Insurance Company
Regardless of fault in the accident, you will need to file a claim with your insurance company. Your insurance card will have the appropriate phone number to call printed on the back for your convenience. One of the first pieces of information your insurance company will need is the police report number (if available) to document the facts in the incident and obtain the other driver's insurance information. If there was no police report made, you will give the other driver's name and insurance information to your insurance company. Your insurance company will contact them to confirm the at-fault party.
The Repair Process
Once the initial claim is established and everything is squared away with the insurance company, you can move forward to getting your car repaired and back on the road like it never happened. It's important to remember you can have your car repaired anywhere you would like, so please don't feel pressured if your insurance representative makes a suggestion for a local auto body shop. The choice of which repair shop to use is completely in your hands.
Schaefer Auto Body's goal is to be your total partner after a St. Louis automobile collision. We've got a plethora of other resources to help you through this, sometimes stressful, process.