Schaefer Autobody Centers is a name that our customers in the St. Louis Metro Area and mid-Missouri know they can trust to handle all of their auto body repair needs. That is why when you're in an accident with your Tesla and require a Tesla-approved body shop, look no further than the quality Schaefer Autobody provides.
We are the number one rated auto body shop in St. Louis for a reason. Since 1985, our reputation has been built on honesty and integrity. We look forward to assisting you with all of your Tesla-approved repair needs.
What's so unique about an Approved Body Shop?
Schaefer Autobody's skilled technicians have worked extremely hard to become a Tesla-approved body shop.
As a Tesla Approved Body Shop Network member, we have passed all training, procedures and acquired the necessary equipment to repair Tesla vehicles efficiently and cost-effectively.
Along with our many other manufacturer certifications, we are incredibly proud to have to ability to complete high-quality Tesla-approved collision repairs. As an I-CAR Gold Class rated facility, we have the tools and training to complete all Tesla auto body repairs for bringing your vehicle back to factory specifications.


Why choose Schaefer Autobody Centers as your Tesla-Approved Body Shop for repairs?
Schaefer Autobody Center's professional I-CAR and ASE master certified technicians acquired specialized Tesla training more than qualifying them to work on all Tesla vehicles.
Our state-of-the-art facility is equipped with all the latest Tesla-approved technology to complete all auto body repairs, from fender benders to full collision repairs. Tesla's are equipped with complex systems that require extreme care and attention to detail. Trusting your auto body repair to any non-Tesla approved repair shop could prove costly and lead to further stress and expensive repairs.
Only Tesla-approved replacement parts are used, so your vehicle will be restored to pre-accident condition—the way it was built. We pride ourselves on combining all the latest technology with our excellent craftsmanship that has been the cornerstone of our auto body repair business for over 40 years.
---
Tesla Approved Body Shop repairs include:
Front and rear bumpers
Hoods
Liftgates
Side mirror caps
Doors & wheels
All glass
Suspension and axle damage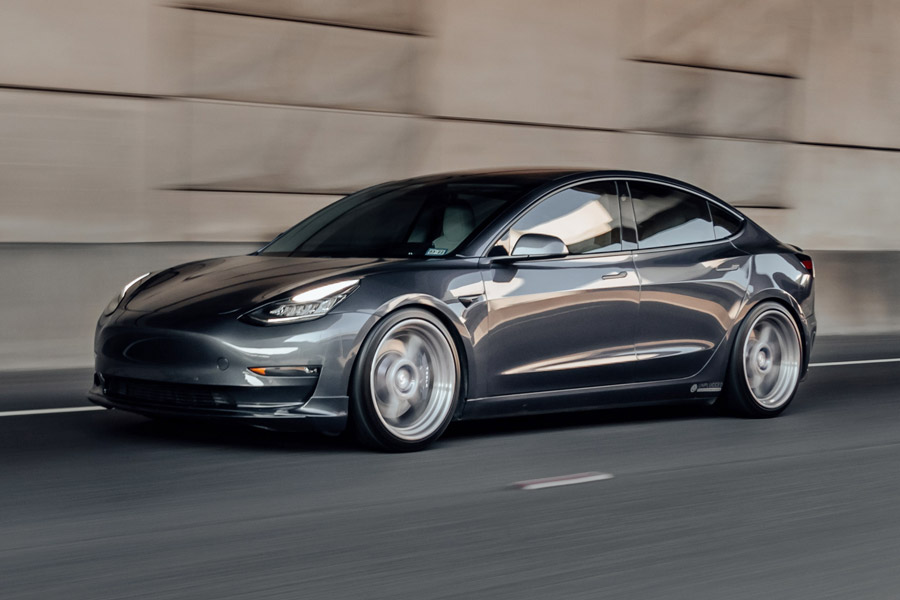 Schaefer Autobody Centers is a name you can trust to complete the complex and detail-oriented repairs Tesla expects and requires. We make it a priority to keep you informed and up to date throughout the entire process giving you peace of mind.
When you're ready to get your Tesla repaired, call Schaefer Autobody Centers at 636-305-8288. Or, use the button below to schedule an appointment or start a virtual estimate online.