Auto Glass Repair & Replacement
When you need your windshield repaired or replaced call the trusted team at SOS Auto Glass & Calibration to help get the job done quickly. One of our mobile technicians will come out to your home or business and complete the job on the spot.
SOS Auto Glass & Calibration is owned by Schaefer Autobody Centers. All our installations carry a limited lifetime guarantee. Contact SOS Auto Glass & Calibration at 314-288-1600 or glass@schaeferautobody.com. 
Safety System Calibration
Most vehicles 2015 and newer are equipped with safety systems that require calibration, or reprogramming, after an accident. Lane departure, adaptive cruise control, blind spot monitors and other systems must operate properly in order for the vehicle to operate safely and perform as expected.
Schaefer Autobody Centers was the first autobody repair shop in the St. Louis Metro Area to offer safety system calibrations. Our state-of-the-art calibration center allows our certified technicians to calibrate Advanced Driver Assistance Systems (ADAS) for most vehicles on the road today.
SOS Auto Glass & Calibration offers:
Windshield repair or replacement
Back glass (rear windshield) repair or replacement
Front and rear door glass replacement
Quarter and vent glass repair and replacement
Competitive pricing
Mobile services
Flexible scheduling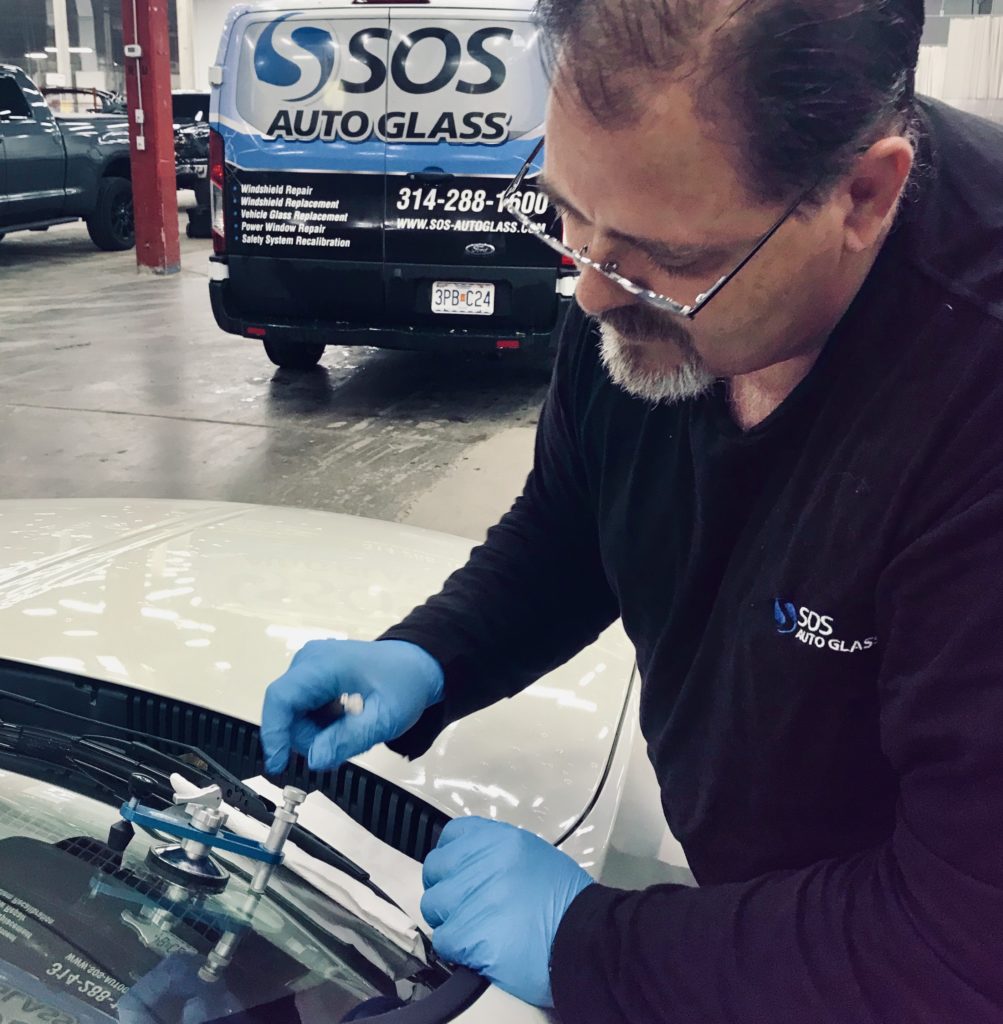 SOS Auto Glass & Calibration provides the same high-quality customer experience you know and trust from Schaefer Autobody Centers. Our highly trained technicians are here to assist with any glass repair or replacement needs you may have. We even offer mobile servicing so you can get your vehicle repaired wherever, and whenever, is most convenient for you.
Schedule a repair today with SOS Auto Glass and Calibration for trusted service that comes to you. We'll get you safely back in the driver's seat as quickly as possible.
Visit SOS Auto Glass